2018 Answer/SSquared BSX & Track Attack Dates
We've been asked a number of times for the dates for the Answer/SSquared BSX and Track Attack.
It looks like it could be a bigger week of racing around Melbourne with the changes to the National racing Schedule. With Nerang's UCI points race moving to July 21-22 focus will most likely turn to Victoria to kick off the 2018 racing year. It's a hectic schedule to say the least with six races in nine days, or seven if you include BSX the one on one/sprint trials/eliminator/charity event.
While the tracks haven't been confirmed for Track Attack, last time I checked, the dates have been locked in.
Track Attack will be on January 13-21, 2018.
Traditionally the series has been run like this
Round 1 Saturday
Round 2 Sunday
Round 3 Tuesday Evening
Round 4 Thursday Evening
Round 5 Saturday
Round 6 Sunday
And the tracks traditionally include
Knox
Frankston
Lilydale
Easfield
Park Orchards
South Eastern
All of which are located on the eastern/south eastern side of Melbourne.
The Answer/SSquared BSX will be on Monday the 15th of January (between Round 2 and 3 of Track Attack).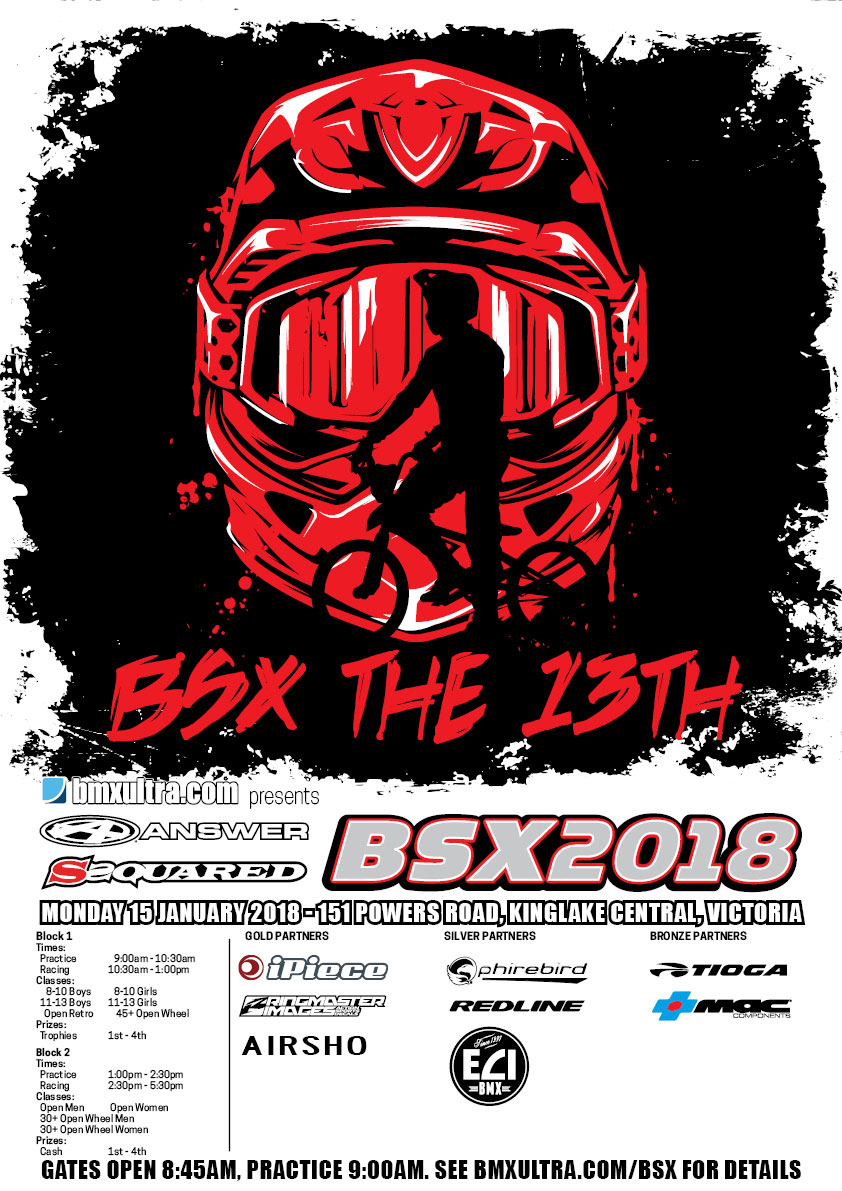 We'll provide further information as it comes available.
Posted in: News