Alienation Rims Back In Stock
Alienation rims are the most popular rims in BMX racing today. Their innovative designs put them among the strongest and lightest rims on the market and to top that off, a great price, making them the most sort after in the business.
Just as the Alienation rims were starting to become difficult to get hold of it appears they are back in stock in most colours and sizes.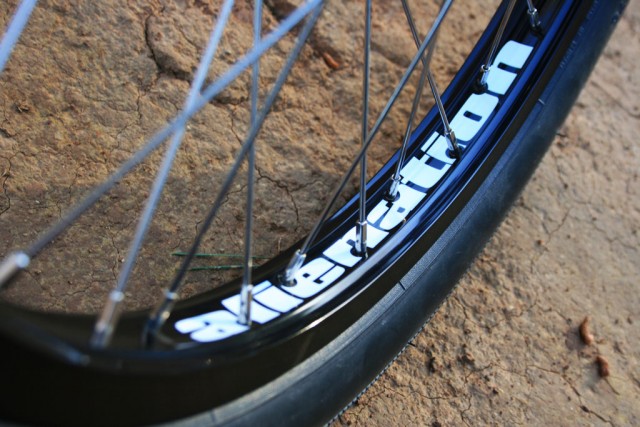 While looking through the range I discovered there are TCS (Tubeless) Malice and Mischief rims now available for 24″ cruiser. While the tubeless tires still aren't available it's still a perfect opportunity to take advantage of the most advanced rims on the market and be ready for the tubeless revolution when it hits. (The TCS rims are designed for tubeless TCS tires but still work perfectly fine with standard tires.)
Get down to your local bike shop and check out Alienation BMX rims.
Take a look at the ECI website for stock at www.eciimports.com/index.php/cPath/30_150 or the AlienationBMX.com website for more information.
Posted in: News