BMXI Distributing S&M In Australia
After the announcement that BMX International would be taking over distribution of S&M products in Australia (announcement below) we were able to to get a few words from Scott at BMXI about what it means for the S&M brand in Australia.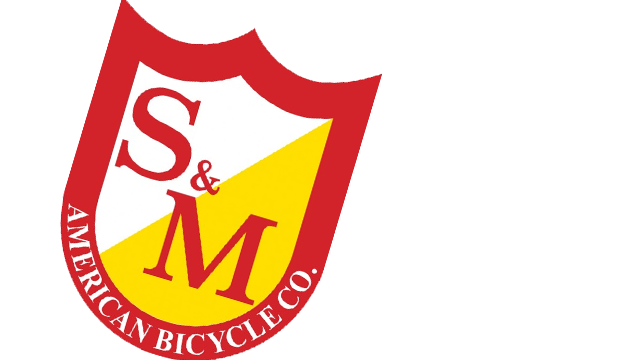 The announcement:
May 17 – BMXI is proud to announce that from today, we are the new Australian S&M distributor.
S&M parts will now be more readily available and more cost effective as well. We will be landing monthly shipments from the USA progressively so get to your raddest BMX shop today to order.
S&M and BMXI 2017 and beyond!!!
bmxultra.com: Firstly let me congratulate you and the BMX International team for picking up S&M, it's such an iconic brand and great to see it's gone to a good home. Can you tell us how it came about?
Scott: You are correct, S&M is an Iconic brand and has been for many years due to it being made in the USA. The Quality is unmatched on the hand built products and the company is run by some of the most passionate BMX people in the USA. S&M has been in Australia for many years now and was distributed well by ECI Imports in Victoria up until 2 years ago. Since then, it has had supply issues due to various reasons and we were approached by the owner to see if we would be interested in representing S&M in Australia. As we only carry premium quality products, it was a natural progression to add some USA made product to our inventory. Especially the Race components, as there is not a lot of high end quality race product around. We feel that S&M has found its proper home now at BMXI as we have the dealer network and dealer support to make sure most S&M parts will always be available in Australia.
bmxultra.com: Will you be pushing the brand heavily into the race scene again? It's been a while since it's had a large presence
Scott: The Freestyle market is the strongest market in BMX so we have to concentrate on that for sure. However, the race side of S&M has potential to grow much bigger than is it is at the moment. BMXI is committed to stocking everything race that S&M produce so it is available instantly and at more affordable prices than before. We have the warehousing and infrastructure to make this happen right now.
bmxultra.com: When will S&M products be available through you?
Scott: We have just landed a very small shipment already, but within 8 weeks, will have most parts represented. If a part is out of stock, it won't be long before we get it back in with our monthly ordering schedule.
bmxultra.com: Is there somewhere that people can go to get a list of S&M resellers?
Scott: We will eventually get a list onto our website at bmxinternational.com.au, but for now all S&M parts can be ordered from your better local BMX store.
Posted in: News