BSX2018: iPiece Productions Multi Camera Live Stream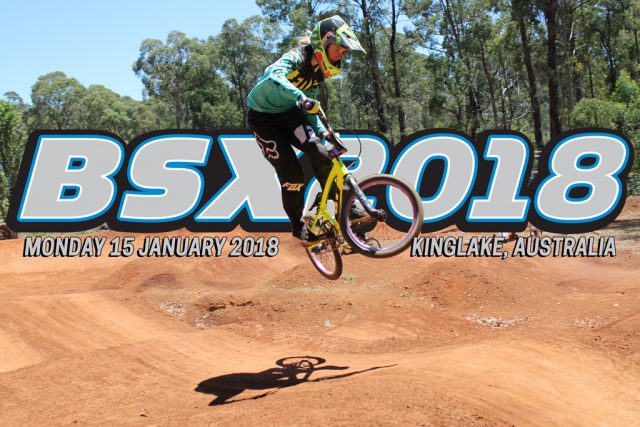 We'd like to once again welcome the return of our technology partner iPiece Productions.
iPiece is headed up by Cameron Mitchell, former world BMX champion and one of the key players from the Australian BMX Museum. Despite being out of the racing scene for around 20 years Cameron is still very passionate about BMX. We are very lucky to have him and his team supporting the event for the third year in a row.
BSX has always been live streamed, all 12 years so far, some years we pulled it off more successfully than others and, until iPiece came on board in 2016, it was just a single static camera. Thanks to iPiece Productions we will be able to present you the Answer/Ssquared BSX2018 via a multi-camera live stream of all the action, with audio from the crowd and commentators. Now you will be able to fully immerse yourself in the atmosphere of BSX even if you can't make it to the event on the day.
iPiece Productions are a specialist live streaming company based out of Melbourne. The team at iPiece provide multi-camera HD video and audio services all using custom built streaming hardware.
(iPiece are capable of live streaming race events. To find out all the details see the link below.)
To find out more about iPiece Productions make sure you check out their website at www.ipiece.com.au
More partner announcements to come. Watch this space.
The Answer/Ssquared BSX2018 is presented by BSX Inc/bmxultra.com & proudly supported by
Platinum Partner
Answer/Ssquared
Gold Partners
Airsho
iPiece Productions (www.ipiece.com.au)
Ringmaster Images
WHO CAN COMPETE AT BSX?
It's a common misconception that BSX is an invite only event. This is not the case, everyone is welcome to join in on the fun and festivities.
WANT TO BECOME A BSX2018 PARTNER?
Email webmaster@bmxultra.com today for details.
NEW FORMAT & NEW CLASSES
Block 1
Times:
Practice 9:00am – 10:30am
Racing 10:30am – 1:00pm
Classes:
8-10 Boys, 8-10 Girls
11-13 Boys, 11-13 Girls
Open Retro, 45+ Open Wheel
Prizes:
Trophies 1st – 4th
Block 2
Times:
Practice 1:00pm – 2:30pm
Racing 2:30pm – 5:30pm
Classes:
Open Men, Open Women
30+ Open Wheel Men
30+ Open Wheel Women
Prizes:
Cash 1st – 4th
ABOUT BSX
BSX (Bicycle Supercross) is one-on-one sprint trails style BMX racing on a backyard track built specifically to test a rider's skills. The short straights, lofty jumps and tight corners are intense under race conditions, offering a fun and entertaining event for competitors and spectators alike. The event provides a unique experience for the local Victorian riders, as well as the interstate and international visitors during an off day of the annual BMX Victoria Track Attack series.
The primary goal BSX is to raise money for the Royal Children's Hospital Foundation but there's so much more to the event. It creates an atmosphere that words just can't describe. Since the very first event in 2006, BSX has raised over $50,000 helping to providing the hospital with much-needed equipment.
ABOUT THE ROYAL CHILDREN'S HOSPITAL
The Royal Children's Hospital is the major specialist paediatric hospital in Victoria and provides a full range of clinical services and health promotion and prevention programs for infants through to adolescents. Each year the Royal Children's Hospital treats tens of thousands of children through our Emergency Department, inpatient admissions and outpatient visits. The Royal Children's Hospital Foundation plays a vital role in providing additional funding to support important research projects and purchase state of the art medical equipment to ensure that every child receives the very best treatment now and into the future.
Posted in: News