Dinner with Stu Thomsen in Melbourne This Saturday
Stu Thomsen is Melbourne bound for a special "evening with Stu Thomsen" this Saturday.
Hot off his Sydney guest appearance at BMXPO Sydney over the weekend, Stu will be joined by some of the line up from the USA Vs Australia tour in the early 80's including Australia's first poster boy Jamie "Hot Shoe" Hales.
Here's the details. Act quick though, it looks like tickets are limited and selling fast!
We've convinced Stu to make a couple of days stop off in Melbourne before he heads home. We have organised a dinner on Saturday 16th September at 4 Doors Restaurant, (28 The Link, Mill Park Vic). 7pm to 10:30pm. We've also managed to round up some of the Old School Pro Riders that raced with Stu during his original Australian Tour. Enjoy a meal with beer, wine & soft drink included. Tickets are $90. Dibs in comments & PayPal to hurstybmxshow@hotmail.com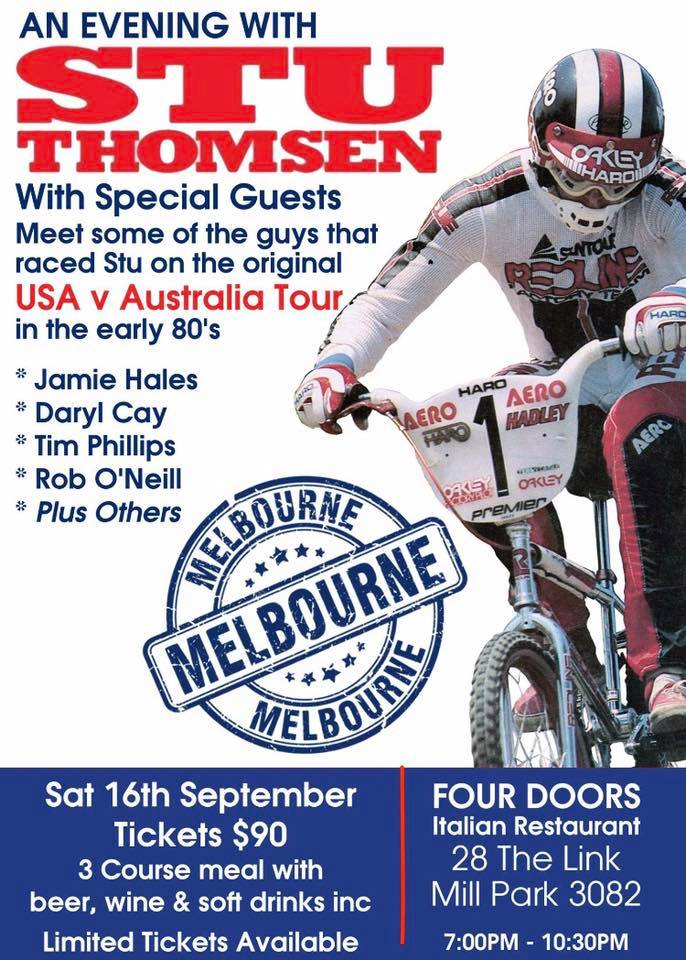 Posted in: News