DK Bikes partners with Sakakibara Team !!
DK Bikes are proud to announce our exciting sponsorship with the Sakakibara Team, which will see DK Bikes the official frame supplier for 2017 season.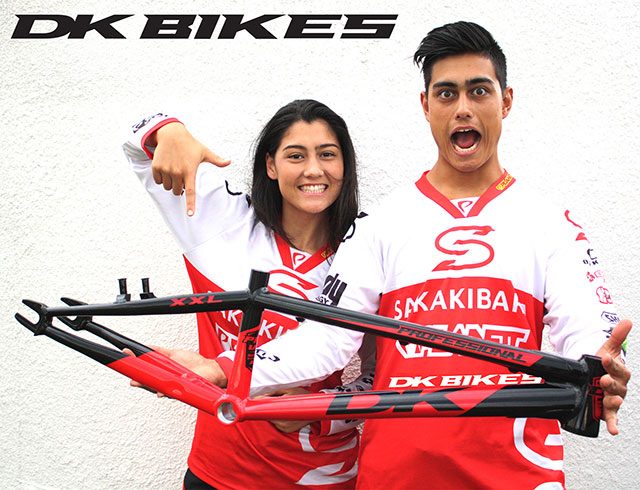 This partnership will see the DK brand being represented by Kai and Saya Sakakibara with both riding the 2017 DK Bikes V2 professional frames.
DK Bikes athlete manager Corey Stafford said We are extremely excited to have both Kai and Saya riding our frames and representing our brand, both riders have had huge success in BMX not only in Australia but also the world stage. Both have a huge following within the BMX community and we look forward to helping Kai and Saya for many years to come.
Kai said I am very excited to be working with DK Bikes for the 2017 season. Saya and I have always had huge respect for the professionalism brought to the DK brand, and we are very grateful of the opportunity to work with such a globally established brand.
I am looking forward to a great year joining forces with DK Bikes, and cannot wait to have the bike rolling with the Sakakibara Team.
Saya said I'm really looking forward to begin training and racing on these flash looking bikes! It's awesome to be partnering with DK Bikes and work closely with DK Brand Manager Corey Stafford for the 2017 season.
Look for both Kai and Saya on board their new frames at the Australian National series in Shepparton in 2 weeks.
Posted in: News