Eddie Fiola Returns for Radelaide With Bill Allen
Eddie Fiola was the special guest of the 2016 Radelaide BMX Show and Shine. Old school BMX fans will be happy to know he's returning for the 2017 event and bringing Bill Allen, probably best known as Cru Jones.
Check it out!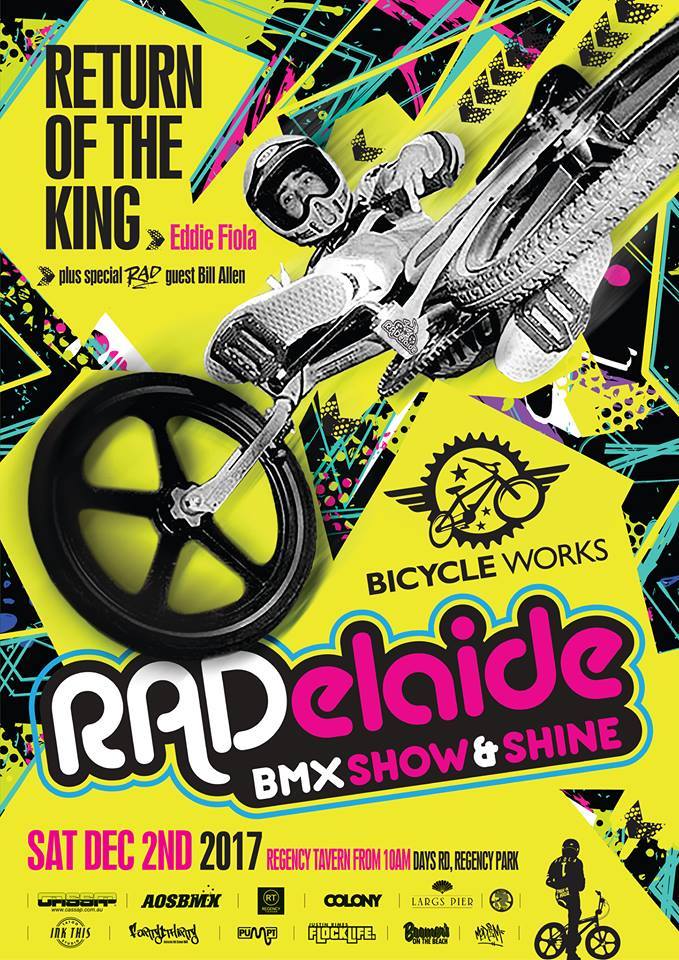 Saturday, December 2nd
10 am until late
Regency Tavern
Days Road
Regency Park
Adelaide, Australia
Check out RADelaide BMX Show and Shine for updates.
Posted in: News