Get Pumpt for Adelaide's Permanent Indoor BMX Park
Here's something to get excited about, a permanent indoor BMX, Mountain Bike, Scooter and Skate park venue with a difference.
I've often wondered why all indoor venues for BMX and skating are skate park style and we don't have more variation like Ray's Indoor, The Wheel Mill or the underground bike park at the Mega Cavern in Louisville. Well here it is, from Adelaide, the Australian city that produced BMX race international mega stars like Sam Willoughby and Anthony Dean.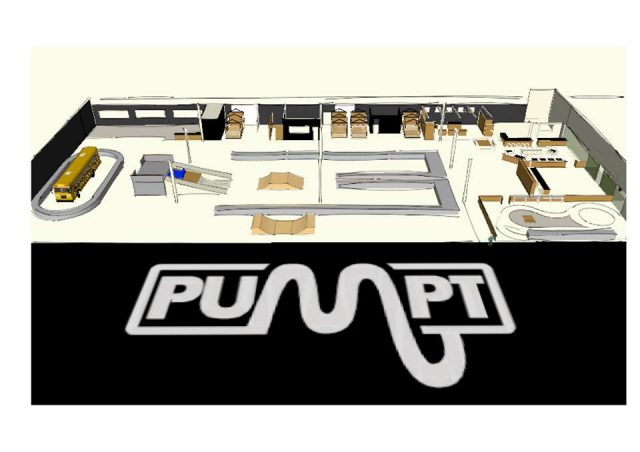 Here's the back story
What started out as an idea around a campfire is set to become Australia's largest indoor BMX, Skate and MTB facility. The 2500 square meter warehouse at 221 Marion Road Marleston will house over 190 meters of pump tracks, Prostart starting gate and timing system, balance bike track for the little tackers, fully equipped bike shop, street and track apparel designed by artist Jake Logos, and to top if off, Bone Shaker Cafe will be owned and operated by renowned Adelaide foodie, Chef Billy Petropoulos. Our crew is working around the clock to stay on schedule with track and system testing to begin in March and official opening around the first week of April. Watch out for more updates, share with your crew and hope to catch you on the track soon!
Personally I think that it would be worth it for hitting up the two rider UCI approved ProStart start gate for bragging rights.
Website coming soon to pumpt.com.au or keep an eye on their Facebook page at www.facebook.com/RideAdelaide
Posted in: News