Haro Hits Hurstbridge This Sunday
The Hurstbridge Show & Shine is on this Sunday! If you haven't heard of it, Hurstbridge is in Melbourne's outer north and the Show and Shine is a part of the Hurstbridge Wattle Festival. The Hurstbridge Show and Shine has slowly grown to become one of Australia's premier show and shine events.  Many would remember Harry Leary mania from last year, it was hard to miss. Well prepare yourself for pioneer and legend Bob Haro who will be the special guest for 2017.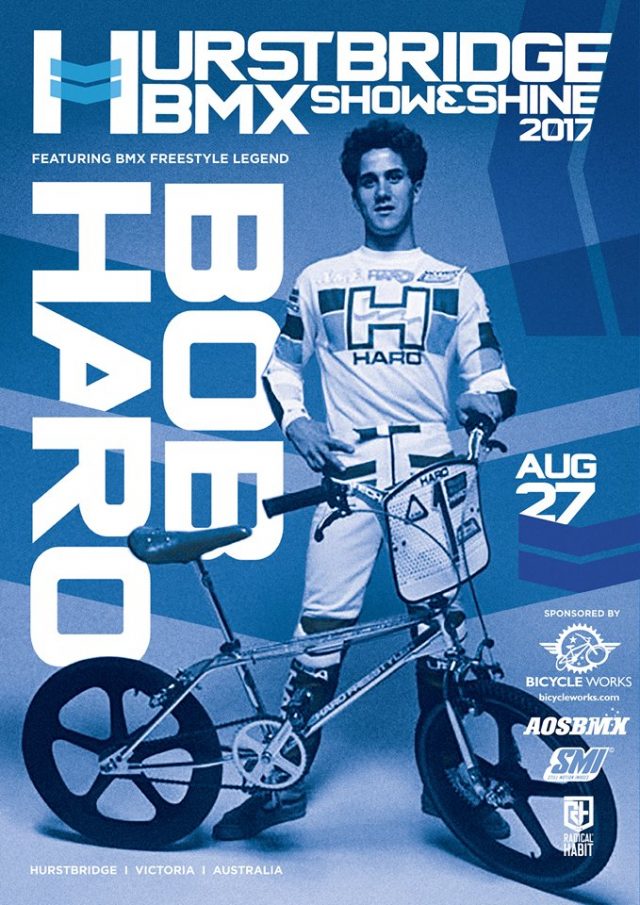 Australia's Number 1 BMX Show & Shine returns for another year featuring Bob Haro. August 27th 2017. Great chance to meet one of the most important early innovators of BMX freestyle and the inventor of Flatland BMX
When
Sunday August 27. 9 AM – 4 PM
Where
The Show and Shine will be set up next to the Hurstbridge Skate Park as it has been the past few years now.
949 Heidelberg-Kinglake Rd
Hurstbridge, Victoria, Australia 3099
More information
For more information check out the following links
Posted in: News