Helltrack 2018 at TexPlex, 21-24 June
With the World Championships done for another year the worlds focus turns to Dallas, Texas for Helltrack 2018.
BMXers from around the US and the world will gather to ride the replica Helltrack right out of the 80's movie Helltrack, or Rad as it was also known.
The event will run for 4 days from 21-24 June and it looks like it's shaping up to be a whole lot of fun.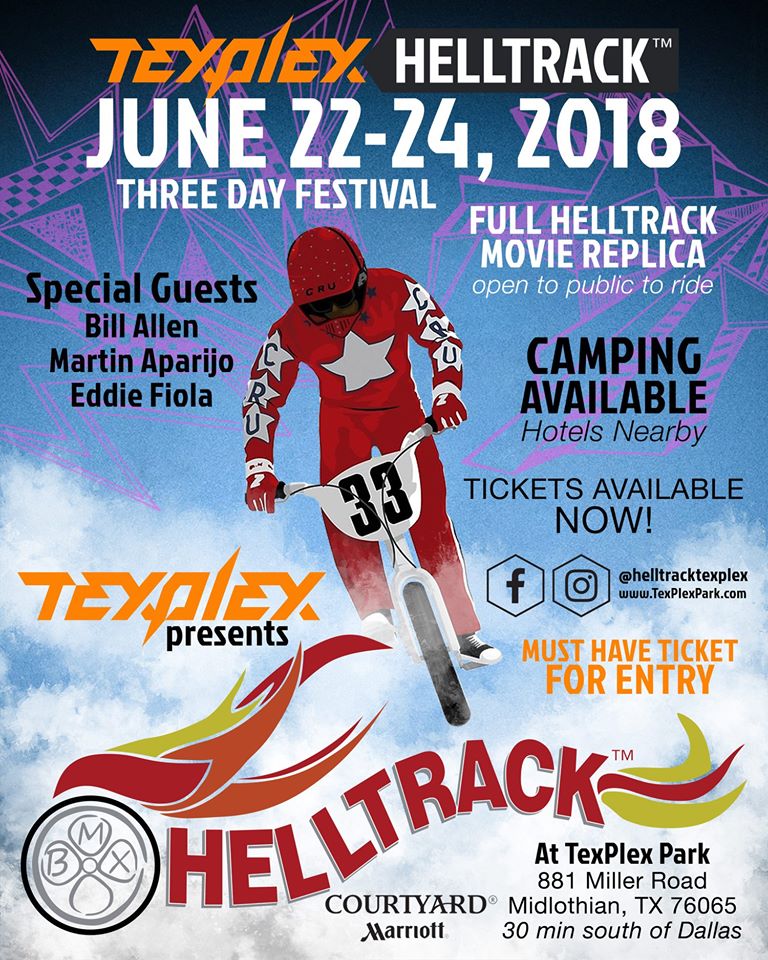 Location
TexPlex
881 Miller Road
Midlothian, TX
76065
(972) 694-4409
TexPlex is best accessed via the Miller Road exit off Highway 67
Schedule
THURSDAY, JUNE 21 – 12 – 6pm (VIP ONLY)
*Must have VIP pass for admission
FRIDAY, JUNE 22 – 9 – 8pm
*Events being added daily, schedule subject to change
SATURDAY, JUNE 23 – 9 – 8pm
*Events being added daily, schedule subject to change
SUNDAY, JUNE 24 – 9 – 5pm
Tickets
Purchase your tickets online at texplexpark.ticketspice.com/helltrack-festival-2018-at-texplex-park
Links
Posted in: News