Already a major player in the freestyle market, LUX BMX has clipped in, slotted the front wheel into Lane 8 and is waiting for the gate call. "We're going racing!" From the trails to the track, LUX BMX will be supporting the local rider across all disciplines of BMX.
BMX tracks have grown in size, start hills tower to the sky, and there are more jumps per straight than an entire 80's BMX track, but one thing hasn't changed, and that's the feeling of walking into your local bike shop and gazing into the cabinet at the stems and crank sets with pure lust. Mentally building your dream ride. Walk into LUX BMX in West End Brisbane and immediately it evokes this feeling, with a riot of colours from the freestyle world, there's no mistaking where you are, a BMX shop. What Mitch and Ev at LUX BMX have successfully transferred into the new millennium is the same feeling when you jump onto their website. Just as tracks have changed over the years, the retail landscape has radically altered, and your "local bike shop" needs to be progressive, responsive and meet the customer's needs so that whether you drop in personally, or online, you receive the same level of customer service. That beautifully crafted set of CrMo cranks might not immediately be in your hand if you shop on their site, but they will be the next day or so and on your bike soon after. Whether you shred in the Brisbane, or Bathurst.
To help LUX BMX send it off the start hill and go racing, they have brought on board a veteran of the Australian BMX race scene to help them with their race lines. Bruce Morris has been on the race track for over 35 years and can remember one pedal starts, one piece cranks and one jump per straight! He's still racing, and is heavily involved in coaching on tracks around Brisbane and South East Queensland, starting as a 13 novice at Australia's spiritual home of BMX, the Nerang BMX club in 1980 on the Gold Coast. He's raced pro in the 80s/90s, won national championships both as youngster, and over the past 10 years in the "fast dad's" classes and just recently, collaborated with veteran freestyler, Clint Millar from Colony BMX, to bring to life Colony's first ever BMX race frame. Of course, it's a CrMo frame, and the first run of frames hit the county in July this year.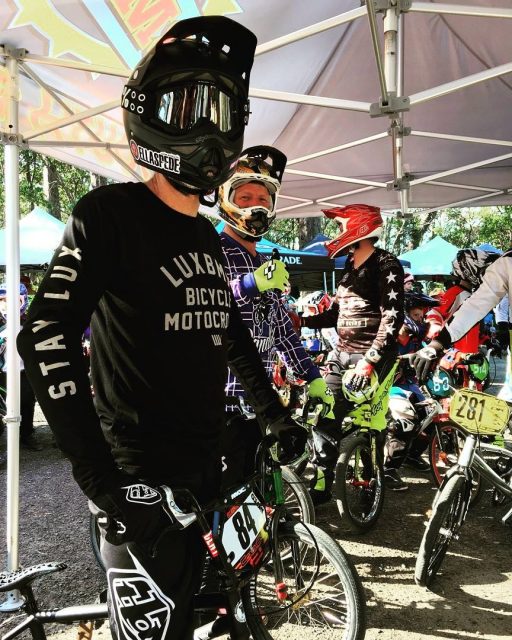 It's this passion for BMX racing that LUX are bolting onto their already highly successful freestyle business, combining relationships established over many years in both worlds to bring to life the complete "BMX shop". LUX will work hand in hand with local distributors like BMX International, Advanced Traders and ECI to bring a range of respected brands together and available with the type of speed expected in today's market. Of course the price will be right and it's a lofty goal, but LUX BMX are looking to get the inside line on overseas retailers by delivering your parts/bikes faster and more importantly, with Australian support and warranties.
Whilst distributors tend to sit in the background, supplying the local scene whether it be freestyle or racing, it's important here to acknowledge their place in bringing the customer the bikes and parts to keep them on the trails, and now on the gate. More importantly is their role in supporting the local scene through sponsorship of riders, running race teams and in BMX International's case, being instrumental in connecting Australia to the rest of the world of BMX racing in the early 80s by bringing US racers to Australia to race and tour through regional areas of Australia. Visiting local tracks and local shops. Who knows the impact this had on turning BMX into the sport of the 80s! None other than the mighty "Stompin" Stu Thompson came out twice racing the fastest Aussies at the time at Windsor BMX Track here in Brisbane, and Liverpool Raceway in Sydney. To this day they still distribute the iconic Redline brand, along with supporting a local Redline team with riders like super-fast kid, Tommy Tucker (4 world championships in a row and counting) and Elite rider Brad Game on the roster.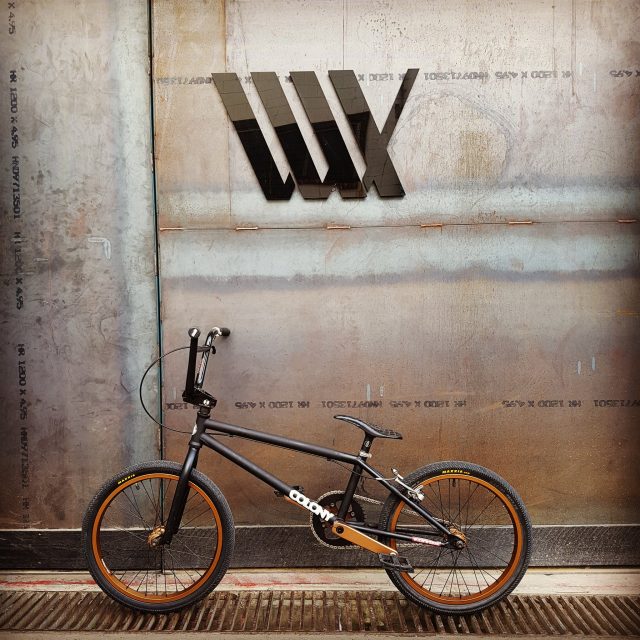 Bookended to this, fast forward to 2017, and Corey Stafford from Advanced Traders is mirroring what BMX International did in the 80s. Advanced Traders brings to Australia the DK Bikes brand, along with BOX Components and Tangent. Corey manages the DK Bikes race ream and has seen US riders again hit our shores over the past few years, and has launched Olympian Bodi Turner from the local DK team, to the US DK team and DK continues to heavily support the Australian BMX racing scene with a major presence at races and through clubs. Having another Australian Olympian on the DK US's team also strengthens an already impressive international line up.
And last, but not least, ECI are a Victorian based distributor that bring brands like Profile Racing and Chase BMX to Australia. Profile Racing has supplied both freestylers and racers for many years and is a well respected manufacturer and a well known brand in the BMX world. And Chase? They sponsor Olympic Gold Medallist, Conor Fields and USA BMX 2016 AA Pro champion, Frenchman Joris Daudet. Both powerhouses in the race scene.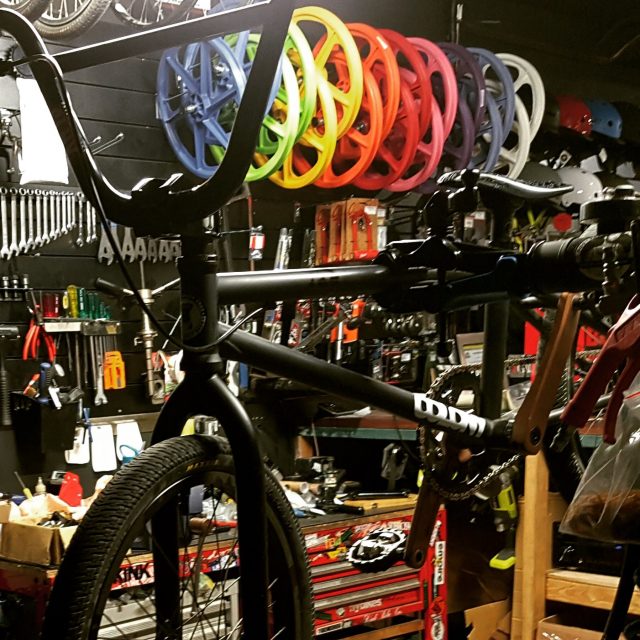 This is an unprecedented combination that LUX BMX is bringing to the track to go racing with, but  we're confident that with the support of the distributors, the passion of the team at LUX BMX, and you, the customer, that our transfer over to the race track will be successful. Straight off the 8 metre start hill and down the pro straight you could say!
At the moment though, we're just getting a little practice in so we don't over cook the first one, so in the meantime, get over onto Instagram and follow @luxbmx.race to follow brand announcements, product releases and get the front of the queue for the launch date/party. Till then, here's a sneak look at the awesome brands we'll be stocking and supplying to you guys to keep you on track and looking fast.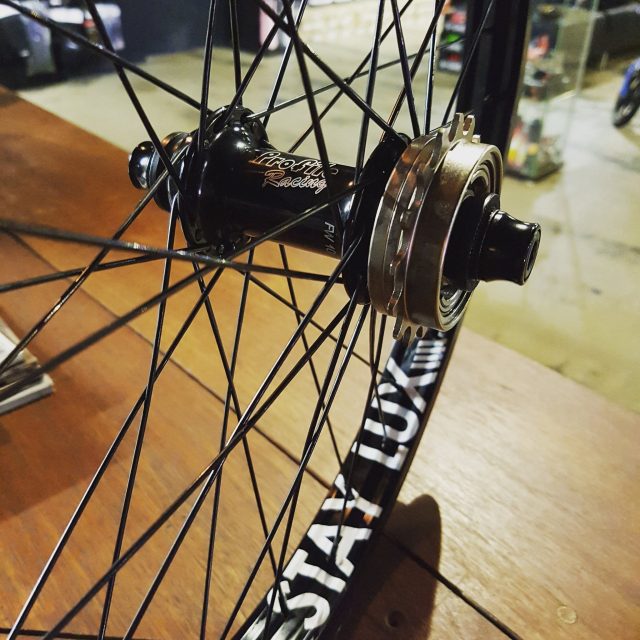 Brands
DK Bikes
Colony BMX
BOX Components
Tangent
Redline
Profile Racing
Chase Bicycles
Crisp
S&M
SE Bikes
Shimano
Answer
Tioga
Maxxis
ODI
Troy Lee Designs
Bell Helmets
Alienation
Sun Ringle
Contact
www.luxbmx.com
bruce@luxbmx.com
Instagram: @luxbmx.race
Posted in: News