LUXBMX/race Official Launch – Win $500 to spend in store!
LUXBMX has chosen to officially launch its race program to coincide with Australia's largest BMX race event, the 2017 Australian National BMX Championships. This event is by far the pinnacle of the Australian race calendar, and is being held at the Sleeman Sports Complex in Brisbane.
Choosing this event seemed a logical choice as LUXBMX is born and bred in Brisbane, with the store located in the creative hub that is West End. Only a few minutes from South Bank and the city's centre, West End is home to a thriving creative collective of businesses, cafes/bars and is currently undergoing a development boom. The shop is none like you've seen before due to colourful prior tenants, and is fitted out with a contrasting pallet of freestyle bikes and the muted/dark colours of your favourite club.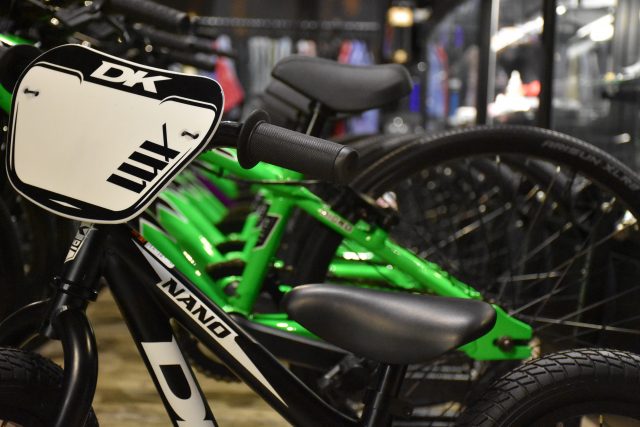 LUXBMX was established in 2010 and up until now was freestyle based, catering for racing upon special request, but the owners Mitch and Ev have links to the racing world and identified that the Australian race market could benefit from a store that could deliver to the customer bikes and parts within a day or two, rather than the week or two that non-BMX stores seem to adhere to. A solid relationship with distributors, and a strong focus on e-commerce backed up with a love of BMX sees customers raving about the service they receive. When you break a part, you want to be back on the bike as fast as possible and that's what LUX focuses on. The shop is a constant stream of courier drivers either dropping off the latest gear, or picking up deliveries to be shipped all over OZ. As well as constant delivery of espressos and over caffeinated beverages from any of the local cafes to keep the crewed fuelled up!
Whilst LUX might be charging out of "double down" gate 8, they have been honing their BMX skills in the freestyle world for many years. They've roped in veteran BMX racer, Bruce Morris, to bolt on the race program and help the boys learn the race lingo, and bath them in the wonder that is carbon fibre and sub-7kg bikes. Peering inside boxes to see if there's actually a bike in there! Recently, with the support of DK Bikes Australian, they supplied the Beenleigh BMX Club with ten DKs for the club's beginner program enabled by a sporting grant. "We were able to maximise the number and range of bikes delivered to Beenleigh with the help of DK Bikes who identified the value of the program" says Mitch, one of the owners of LUXBMX. "We're happy to help any Australian BMX club out and will be rolling out an 'Club Affiliate Program' in the coming weeks that will see discounts for club members and $$ returned to the clubs to spend in-store."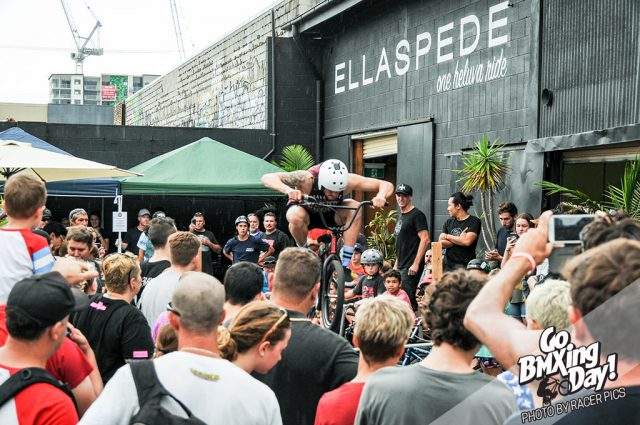 #84 – Bruce Morris "We've got a few cool ideas up our sleeve for future BMX events. For the past 2 years Go BMXing Day has partnered with LUXBMX which saw the melding of the freestyle and race worlds in a city ride, culminating in food, beverages and a bunnyhop comp. These events were really the catalyst for LUX to go 'racing'. Last year's ride saw 300 riders blast from West End through to Southbank in Brisbane, proving that BMX is alive and well and that we are one big family of who love BMX. Keep an eye out for a rad race event later this year."
Come and see LUXBMX/race this week at the National Champs at the ECI tent located in the pro-pit area for stickers and other giveaways. ECI are the Australian distributors of Chase BMX, Profile Racing and ANSWER and are proud to partner with LUXBMX/race.
And lastly, to get the racing community warmed up, LUXBMX/race has thrown $500 on the finish line for one lucky fan to win and spend in store. Jump onto this link to enter – http://eepurl.com/ch0P4L

Posted in: News