LUX's Affiliate Program for Australian BMX Clubs
LUXBMX/RACE Club Affiliate Program – Giving your club racers the inside line and $$$!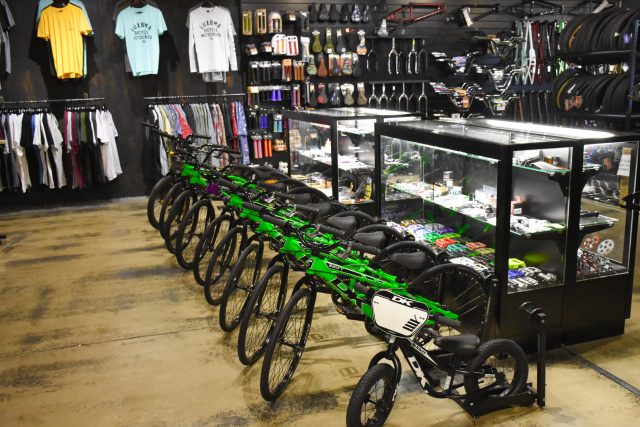 To the hard working BMX Club committee members out there,
I just wanted to say hello, introduce myself as LUXBMX's race face and talk about LUX BMX's Club Affiliation Program. We may have met already at a race, connected through social media, or read articles I've penned on BMX training/racing for BMX Ultra. If not, I hope to meet you soon as I travel the country racing and coaching. LUXBMX is a 100% BMX focused bike shop located in West End Brisbane that was established in 2010 by two guys passionate about BMX, and up until this year, was exclusively freestyle focused. Well now we're going racing and I'm helping them do so.
BMX racing in Australia is a small tight knit community, albeit, spread out across this massive country from Tasmania to Darwin and over to Perth. This presents challenges for your riders to replace/upgrade bikes or parts and race gear, with product sometimes taking weeks to arrive either into your local shop, or having to wait until the next race meet when the traveling pro-shop hits the track. When you break a part, you want to get back on track ASAP to keep your riding and training flowing and with LUX's solid inventory management and distributor relationships, it means we'll be sending a replacement part straight away and we know exactly how long it will take to get it to the customer. If we don't have it in stock, we source it and send it faster than anyone else in Australia.
Now the best bit! Your club members and their friends receive a min 5% discount on anything in store and your club receives 5% of all gross sales by your members! In fact, we can offer exclusive discounts to your members, saving them even more on parts and our distributors are jumping onboard as well as they are so pumped that they can help support racers all over the country through this program.
How's it work?
Simple, any purchase made by your club members and friends using your club's LUX code will receive an automatic 5% discount on any store purchase. Sometimes it may be more, or we can run a special just for your club for your new riders right after a come and try day. There's infinite possibilities for us to help out your riders with the added bonus of your club benefitting as well by scoring 5% back to the club of all these sales for the club to spend "in store". For example; clubs can purchase gift vouchers to give out as prizes, or use in raffles. The credit can go towards the purchase of club bikes or helmets for your beginners' program.
How good is that!
The LUX Club Affiliate Program works seamlessly in the background on our website, with your club members receiving a code to use whenever, and on whatever, they like. It can be used on any bikes, parts and apparel we stock and is not restricted to race related items. We can offer exclusive deals just to your members for an even bigger discount as we have great relationships with local distributors. Or special offers to your brand new members to help them purchase that first bike and gear with a "Starter Pack" The scope is unlimited on how we can help your club and your members.
We realise that the club's committee will need to approve a program such as this and I'm happy to answer any questions you, or the committee members might have. We plan this to be a long running program, with real advantages for the club and your members. Combined this with a paperless tracking system and the fact that the club will benefit with $50 credit for every $1000 spent and we feel that it's a win-win situation.
LUXBMX is 100% BMX and 100% committed to the rider and racer and if you've never heard of us, odds are we've probably sent parts to your club members already as a fair percentage of racers have a park bike or dirt jumper that they thrash to save them from destroying their race bike. We're not just online either, we're a real store and we've already helped out the Beenleigh BMX Club, in conjunction with DK Bicycles Australia, by supplying 10 bikes for their beginners program. It's so successful that they are ordering more! We were able to supply them at a generous discount through our strong relationship with this supplier. These are the added benefits our affiliation program includes.
Any questions? Email, shoot me a message on the LUXBMX/race Facebook page, or just call. The program is super easy to set up and we have the collateral that you send to your members by email to explain how it works.
See you out on track,
Bruce Morris / Race Program
0419 960 310/ bruce@luxbmx.com / www.facebook.com/luxbmxrace
LUXBMX.COM Office: (07) 38447454
33 Tondara Lane, West End, QLD, 4101
http://luxbmx.com
Posted in: News