Old School BMX Show & Shine and Swap Meet 18 March
The guys from Old School BMX, who brought Perry Kramer out to Australia for his birthday last year, appear to have got the bug to run Show and Shines from their store over at Ravenhall in Melbourne's Western suburbs. This time around there are no special guests but there is the addition of a swap meet and BBQ and of course you can also shop directly from oldschoolbmx.com.au who have enough cool gear to keep any BMX enthusiast entertained for hours.
The show is on 18 March from 9 am until 4 pm at 1/25 Westwood Drive, Ravenhall.
To enter the show it's free and organisers say it will be a very relax and enjoyable day.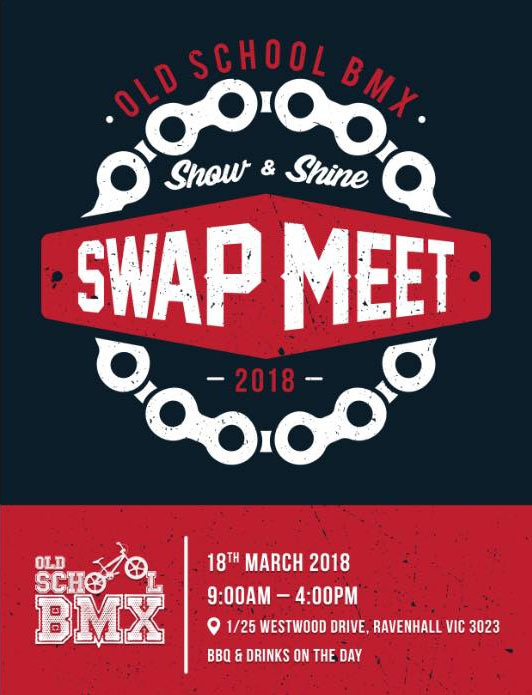 For more information check out www.facebook.com/oldschoolbmxstore/
Posted in: News