Perry "PK" Kramer Ride in Melbourne This Saturday
A couple of weeks ago we told you about Perry Kramer's visit to Melbourne, the dinner and the show and shine, but we were waiting on the ride details. Thanks t the guys at www.oldschoolbmx.com.au we finally have them.
October 7 meet at 10:30 am and the 2-3 hour ride starts at 11:00 am, leaving from the Shakespeare Grove car park at Luna Park in Melbourne.
If you are in Melbourne this weekend, make sure you join in on the festivities and take the opportunity to meet the legend. If your not in Melbourne, make your way down now!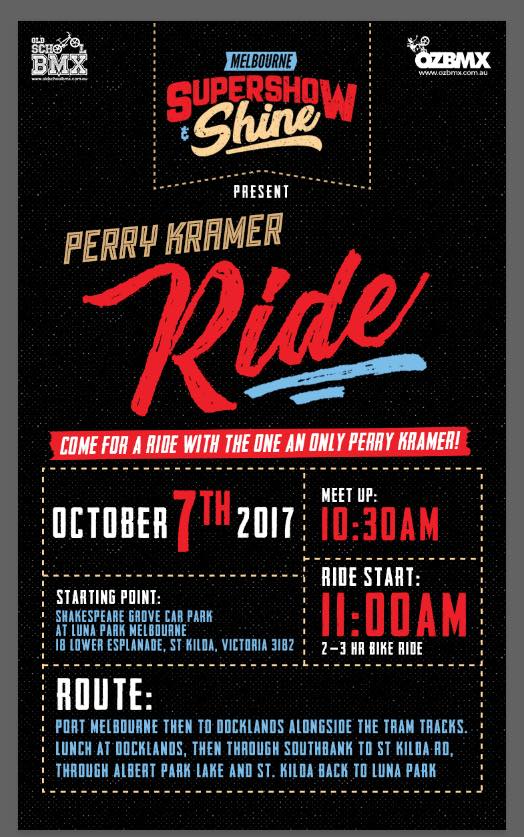 Posted in: News