Product Spotlight: LDC BMX's 1″ 0mm Reach Stem
LDC are one of those brands that's often overlooked despite the fact they have been at the bleeding edge of BMX race products since 2001. While originally LDC might have catered for the "Little Dudes" with their component range they products now span riders of all sizes, including their stems, brakes, frames, cranks, and so on.
Earlier this year LDC released a 1″ 0 mm reach stem for the little riders who don't need so much reach. This is a market that's been dominated by Crupi and Rhythm in the past with very few others venturing to stems that small. In simplest terms the 1″ stem fits on top of a 1″ fork almost like a cap and the face plate clamps down over the top of that, with 0 mm reach. Stems simply don't get any shorter than that. And this is the lightest stem of it's kind.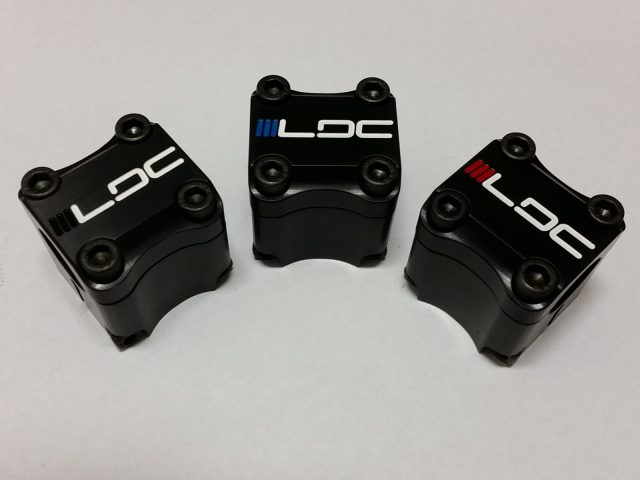 Manufacturer's Description
Our new zero offset stem has 0mm of reach for the smaller riders who need their bike's front end length shorter. It is a top loader stem that fits a 1″ steer tube. LDC 1″ stems are designed to help riders transition easily as they grow without having to move up in frame size until necessary. Like all of the LDC products, they are CNC machined from 6061 aluminum and made in the USA, right here in our shop located in Chandler AZ.
Recommended rider weight limit = 90 lbs
0mm stem weight = 3.6 oz
Colour Options
Black/Black
Black/Blue
Black/Green
Black/Orange
Black/Red
Black/White
Black/Yellow
Gallery
Australia specific information
Distributed by SpeedFX, LDC products are available in good BMX shops across Australia.
To find out more about LDC's product range check out ldcbmx.com.
Posted in: News