Product Spotlight: Skyway TA Completes
The Australian distributor for Skyway, BMX International, are celebrating 40 years in business in 2018. They are kicking off the celebrations early and want everyone to be able to get in on the action! Due to popular demand they have put together Skyway TA complete bikes from parts from their massive product range and it's not only an impressive bike, it's a very nice price.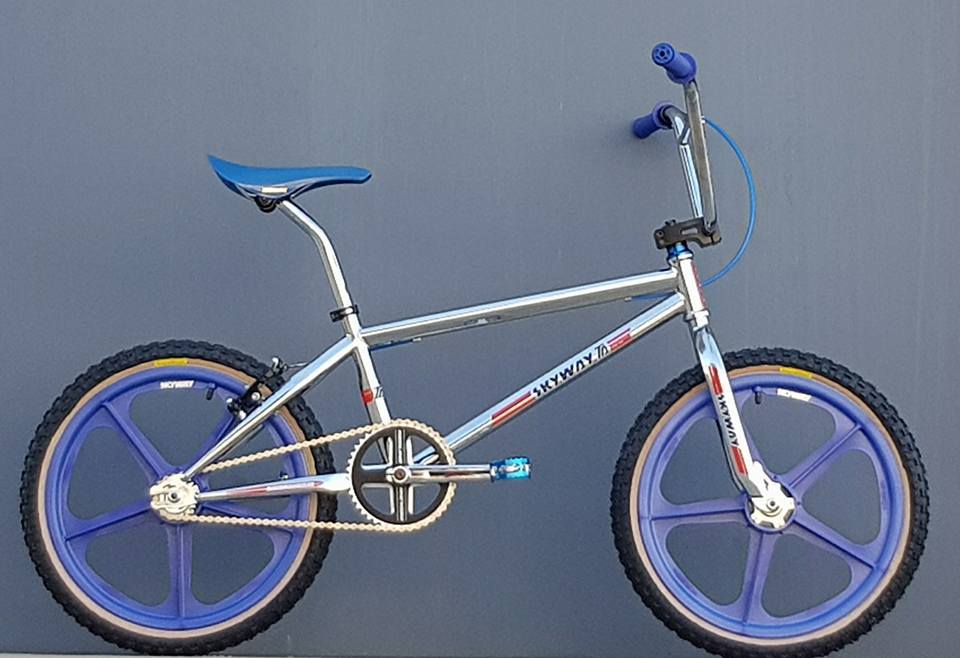 This particular build has all the classic genuine parts like Redline Flight Cranks, Kashimax Aero Seat, MKS Pedals, Tioga Comp 3 Tyres, Izumi Chain, Skyway Tuff Wheel 2 Flanged wheels and of course, fully chromolly Skyway Aero Dynamic Frame, Fork and Bars. It just doesn't get any better.
Available in 20″ or 24″ in chrome or white.
This bike would RRP for $1799 but there is an option for the same look bike for $400 less ($1399) with moulded wheels, Padded seat, VP747 pedals, Taya chain and CST tyres.
Any inquiries can be made with your favourite old school dealer or local bike shop.
Posted in: News