Product Spotlight: Speedline Carbon Headset Spacers
While Speedline's carbon headset spacers aren't new to the market, all the product reviews I have been doing at bmxultra.com lately seem to involve carbon products, so I thought it would a good opportunity to take a closer look at these spacers. If you are looking to shave a few extra grams off your bike these are well worth a look and you won't have to cough up too much of your hard earned cash.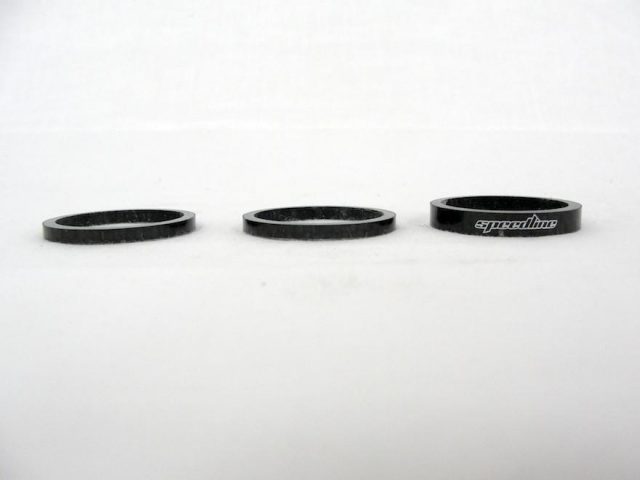 Product description
The Speedline Carbon Fiber Headset Spacers come in a pack of 3,1 5mm size and 2 3mm sizes so you can dial in the perfect stem height.
Available in 1" and 1 1/8" sizes.
These are the lightest Headset Spacers on the market. Available in Gloss Carbon Fiber or Matte Carbon Fiber.
For more information check out www.speedlineparts.com
Posted in: News