Product Spotlight: "Strength For 91" ODI Alloy End Caps
It's no surprise when Sam Willoughby needed help from his fellow BMXers and the BMX industry they answered the call. I noticed that ODI, American manufacturer of the highest quality BMX grips and one of the biggest names in the business, have recently launched a very special "Strength for 91" alloy end cap where 100% of proceeds will go the "Strength for 91" Road 2 Recovery fund.
Unfortunately these are a limited production, which means if you want to get your hands on some and show support for Sam you will need to act fast!
Manufacturer's description
Show your support for Sam Willoughby and his "Strength for 91" campaign with these limited edition alloy end caps.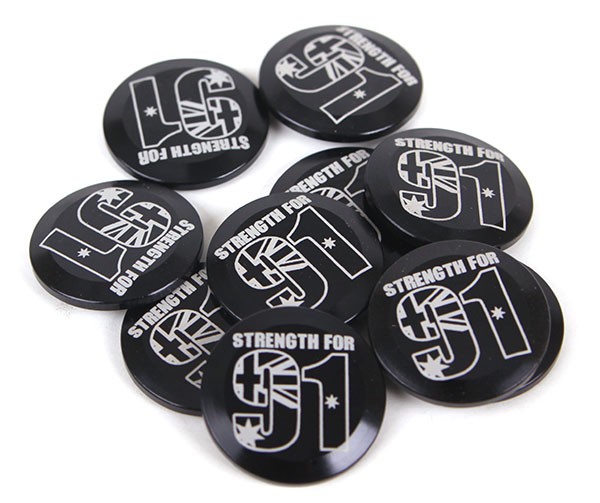 These 6061-T6 Alloy Snap Caps are designed to replace the ODI Snap Caps included with any ODI Lock-On Grip System grips and provide the highest level of protection available for your bars and grips. 100% of proceeds will go the "Strength for 91" Road 2 Recovery fund. Limited quantities will be available so get them while they are still in stock.
To provide additional support or to see the latest updates on Sam's recovery efforts, please visit www.strengthfor91.com.
PRODUCT FEATURES:
Compatible with all ODI Lock Jaw Clamps that Accept Snap Caps
Sturdy 6061 Aluminum Construction
Laser Engraved "Strength for 91"
The Highest Level of Protection for your Grips and Bars
100% of the Proceeds will go to Support Sam Willoughby's Road 2 Recovery campaign.
Head over to odigrips.com for more information.
Posted in: News