Product Spotlight: Yakima Frontloader Roof Rack
I've been a fan of Yakima products for many years, after attending a Yakima trade show quite some time ago and getting a close look at the products and talking to the guys behind them. In their own words "Yakima is the world's leading brand of car racks, including roof racks, bike racks, hitch racks, and many more for all of life's adventures."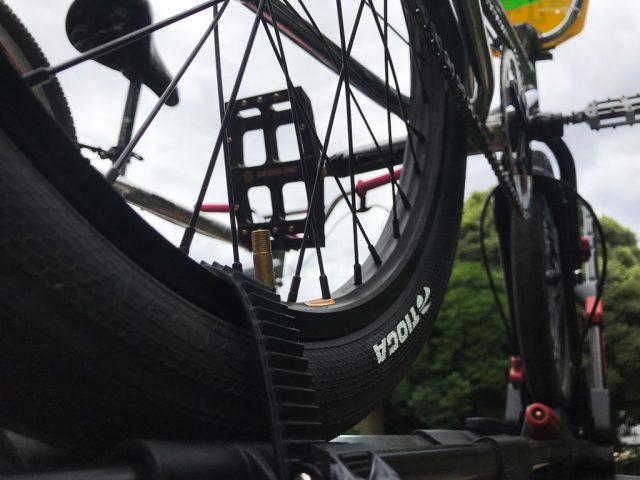 I'd decided it was time to hit reset with my car and make sure it was decked out the way I wanted it. In the past I just put my bike in the back of the car, and I was ok with that, it was safe, but then I started carrying more equipment and wanted to take more bikes. The Yakima roof racks were the first and only roof racks I looked at, and the Frontloader was the first one on the shopping list.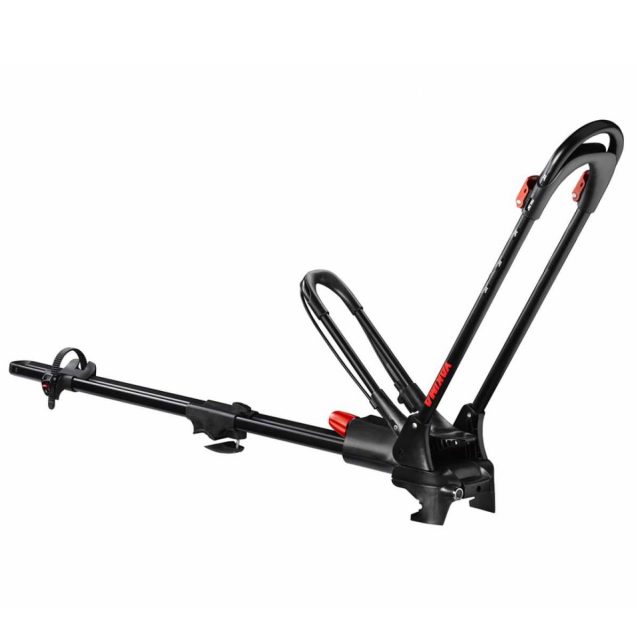 It's a lockable and versatile roof mounted rack that carries your bike complete, no disassembly required, and it's able to fit 20″ – 29″ wheels. A fantastic solution for those of you with carbon or even super light alloy frames that are looking for ways to transport your race machine(s) without needing to clamp the frame.
I'll be doing a product review over the next little while but for now take a look for yourselves.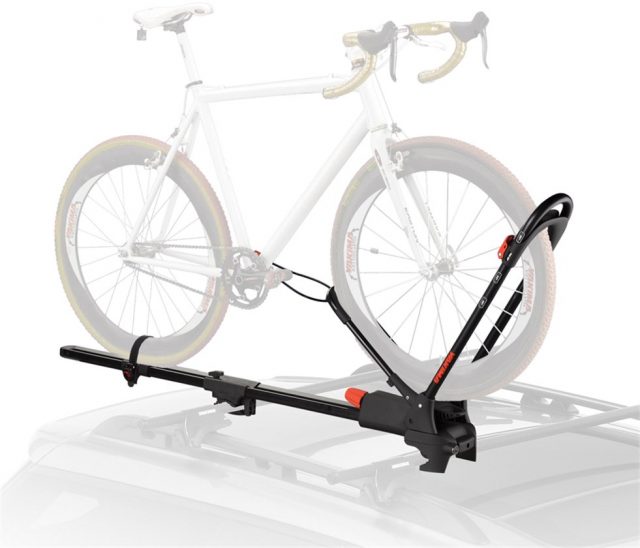 Manufacturers Description
Friends will double-take when they see our most versatile, aerodynamic bike mount on your car. It carries your complete bike — no wheel removal needed. The universal mounting system fits nearly any crossbars you can think of.
Specifications
Weight: 5.90 kg (13.01 lb)
Dimensions: L 142.2 cm  x  W 17.8 cm  x  H 19.1 cm
Capacity: 1 bike capacity MAX. weight 18 kg per bike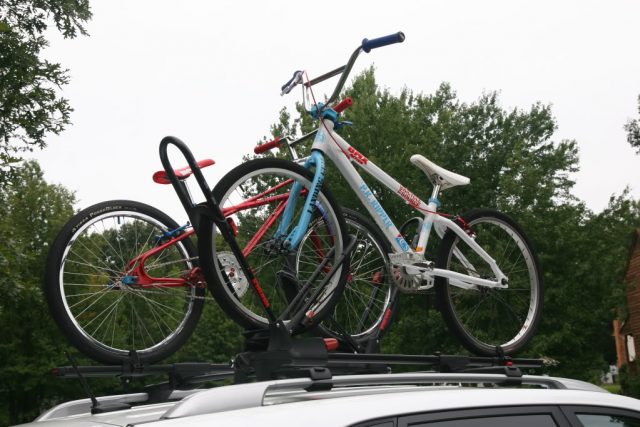 For more information visit www.yakima.com.au
Posted in: News