Profile's Classic High Flange Freewheel Hubs Re-Popped and in stock!
It looks like Profile Racing are getting all nostalgic on us as they rapidly approach their 50th anniversary. They have been reproducing more and more products lately and the latest in the line up are the classic high flange freewheel hubs. These were a very popular hub in the mid 90's before they were superseded by the  cassette version. Oh do I have some bikes they would look perfect on. Check them out.
Product features
Circa 1996
36h or 48h
3/8? axle only
Aluminum center axle with chromoly studs and 3/8 x 24 thd alum nuts
Fits standard 1.375 x 24 thd RHD freewheels
Colors: Polished, Black
Weight: 320g/11.25 oz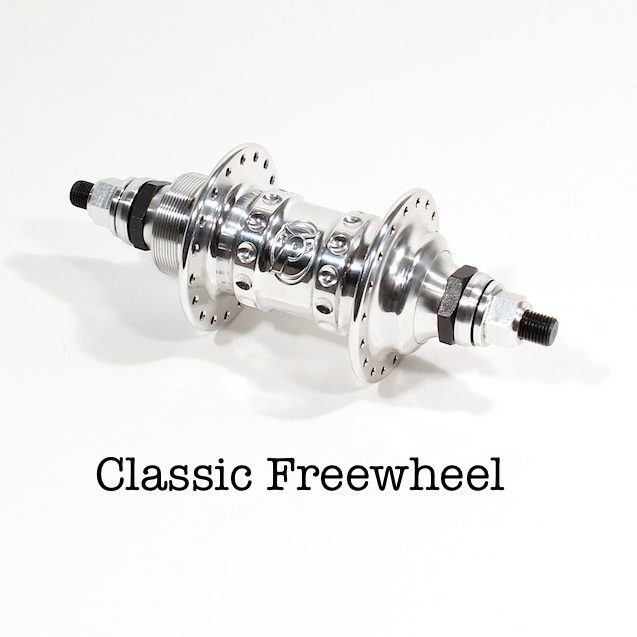 DISTRIBUTED ACROSS AUSTRALIA BY ELITE CYCLE IMPORTS
Profile Racing is distributed across Australia by Elite Cycle Imports who are celebrating 20 years of distributing BMX products this year.
ECI work closely with local retail stores to make sure you can get the hubs you want the way you want them and at unbeatable prices.
Posted in: News