PROSTART At Australian National Championships
French BMX starting gate & training technology company are heading to the Australian BMX Championships in Brisbane 24-30 April to show off their product range and enjoy some Queensland sunshine.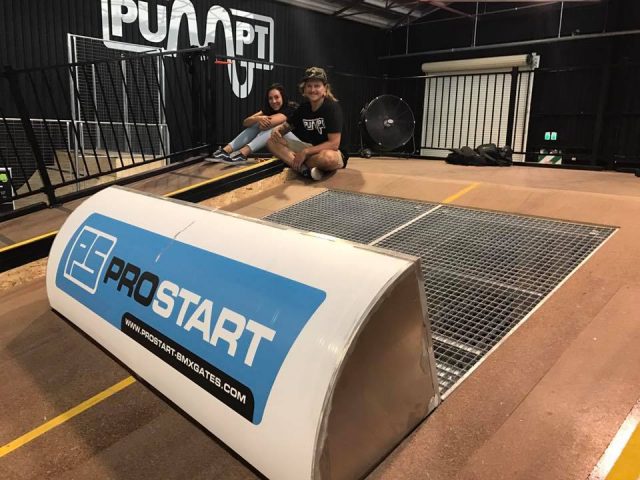 Some of you may have already seen or used a PROSTART. The Logan City BMX Academy in Queensland have one and Pumpt Indoor in South Australia has a two man gate. The gate is a work of art, simple to operate and since it features an electric ram which eliminates the need for a compressor and pneumatic lines, which can often be the cause of gate failures if not maintained properly. I've always been a big fan of rider safety and the PROSTART gates would have to be amongst the safest on the market.
If you are going to the Australian Championships make sure you use this unique opportunity to view their portable gates, timing systems and their last release the Smart Sprint Stand (made in partnership with Yess).
Head over to www.prostart-bmxgates.com to find out more or book yourself an appointment with them.
Posted in: News