RRR's Melbourne Ride with Eddie Fiola & Bill Allen Tomorrow
Eddie Fiola and Bill Allen are on tour of Australia and New Zealand, they are currently in Melbourne on their last stop before heading to NZ. They have their Dinner tonight, which is likely to have sold out.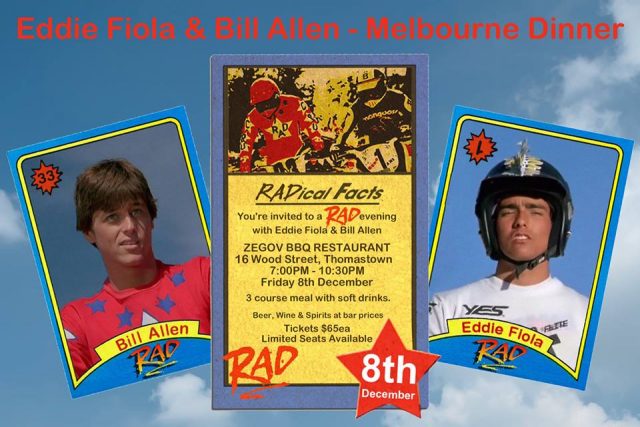 Then tomorrow they will be cruising the streets of Melbourne, here's all the details.
www.facebook.com/events/237817873417238/
Where : Terminus Hotel 492 Queens parade Fitzroy North
When : December 9
Meet-up : 10:30am
Ride : 11am
To : Riverslide Skate Park , Boathouse Drive Melb, via Edinburgh Gardens, AC/DC Lane and on to Riverslide for a BBQ and All Schools BMX Jam. After that it's back over the river and up Swanston St , hook a right somewhere and go back to Fitzroy.
Special Guests on the ride will be Eddie Fiola & Bill Allen
Posted in: News