Supercross BMX's New Cromo Frame
While most of you were recovering from your Christmas dinner self confessed bike nerd Bill Ryan from Supercross BMX was working on a new cromo frame.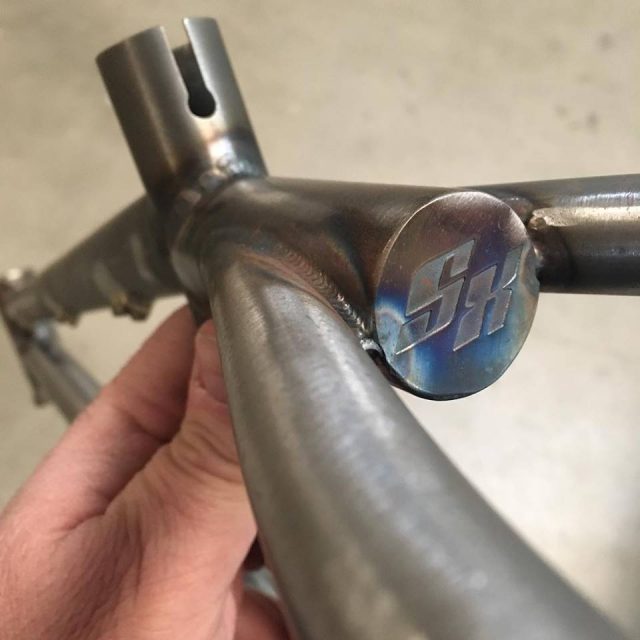 While some people may suggest that cromo is a dead technology there is still a large cromo following world wide. Cromo offers a different feel to the alloy and carbon options and generally has a longer life span.
The mad scientist of BMX, Bill scored himself a Tange Prestige tubeset and started building a frame for himself, and for Bubba Harris who's apparently been screaming for one for a while now.
It's hard to see from the photo what's new in this frame but the tear drop top tube from the 450z is gone and it has a whole new rear end to any Supercross frames of the past, that I can remember.
Aside from the prototype being Pro XXXL there is no further information on the frame just yet, but we are sure it won't be long until all is revealed.
Posted in: News