The bmxultra.com BMX Gear Calculator App Updated
The bmxultra.com BMX Gear Calculator is the most popular and most accurate gear calculator available to the BMX market. It's created by riders for riders and goes well beyond the old gear charts in terms of the information provided.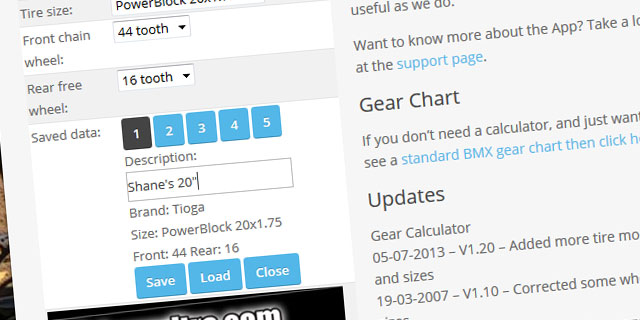 Our free online version is always the most up to date, tires are added as soon as their information is available and new functionality is added there first. We have the skills in house to manage the online version. The iPhone/iPad app however costs money and often has to be scheduled for updates. We have another update planned over the coming months which will allow us to add new tires as they are added to the online version.
As promissed we have been able to bring the bmxultra.com BMX Gear Calculator App up to date and in alignment with the free online calculator.
The latest App update 1.6.1 includes
Iphone X ready
Added all tire sizes available on the free online calculator
The ability to store up to 5 configurations so you can save your families settings or quickly compare gearing
Check out the online version here bmxultra.com/gear-calculator/ you can follow the links to the App on iTunes.
Posted in: News