Truth BMX Titanium Frames
Titanium frames have come in and out of BMX over the years, they never really seem to take off despite big names like Redline producing them. I'd assumed it was the cost involved, but if that was true I don't think we would see so many carbon frames at the race track these days. Maybe titanium doesn't carry the same weight in BMX racing as carbon does simply because it hasn't been pushed by the marketing machine.
Truth BMX have released photos of their latest frame offering, adding Titanium to the line up that includes cromo, alloy and carbon. This reminds me, they must be the only manufacturer looking at producing frames in the four major materials.
Here's the very brief description they left with the photos.
"TRUTH BMX has stepped it up once again with our 2018 TRUTH titanium frames. These Beauties will have tapered head tube and 20 mm dropouts. This 24 pro xxl weighs 3.5 pounds."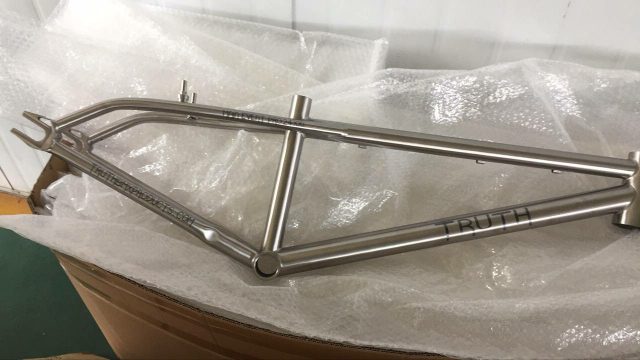 So I thought I'd try to get some more information for the bmxultra.com readers. Here's what we were able to find out.
Since other companies who sell titanium frames generally sell only smaller frames in the material what will be available from Truth?
"We will offer all of the same sizes as the other frames."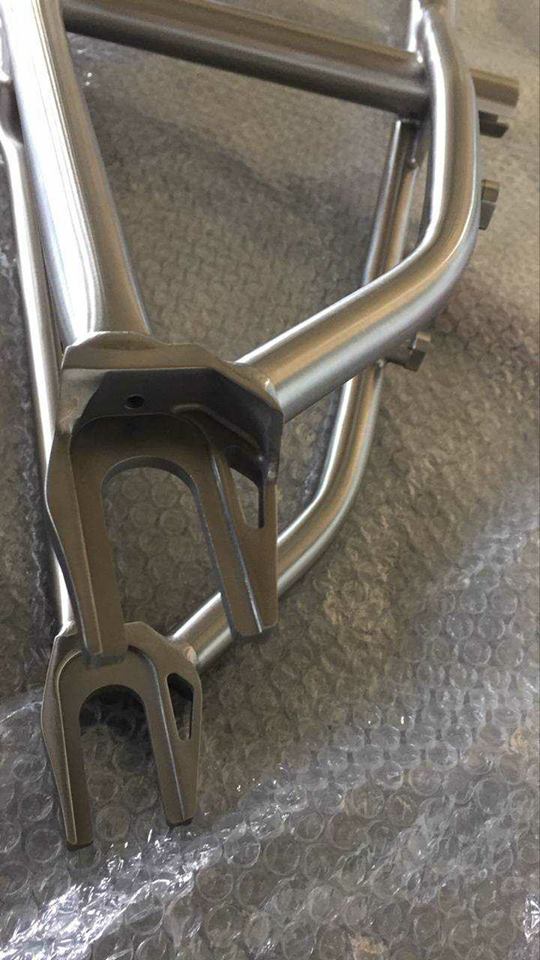 Why titanium?
"Titanium is lighter than chromoly but stiffer and last longer than any of the frames a lot of people are afraid of carbon so the next best thing would be titanium."
What other titanium products will you add to the Truth range?
"We will be introducing Forks cranks and handlebars real soon"
What will be the price of the titanium Truth frame?
"Retail price is $USD1,300"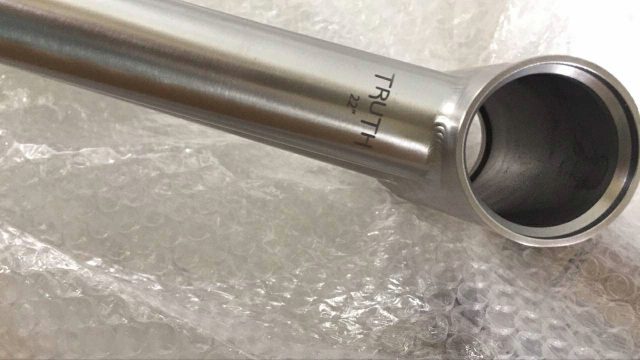 Want to know more? Get in touch with the guys at Truth BMX Products through their website at www.truthbmxproducts.com
Posted in: News