February news
BMXUltra.com is aiming at bringing you the most up to date BMX news from around the world, if you have anything that might be of interest feel free to e-mail us at webmaster@bmxultra.com
Don't forget to press the refresh button on your browser when you're looking for the latest news.
28/02 Troy Lee Designs XC gloves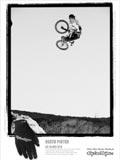 Check out the new Troy Lee Designs XC glove, they have a ton of features and although the model name XC makes them sound like a mountain bike glove they would be an awesome BMX glove. Oh and these puppies only come in black.
Check them out for yourselves;
Four-way stretch Spandex with lycra tapered fingers
Terrycloth thumb panel for wiping off sweat
Vented mesh upper for increased cooling
Non-slip rubber traction material on fingers
Sizes: XS (07), SM (08), MED (09), LG (10), XL (11), XXL (12)
Troy Lee Designs is distributed throughout Australia by Steve Cramer Products.
For more information try www.troyleedesigns.com or your local Troy Lee Designs dealer.

28/02 RaceGirls Report from the ABA Sooner National
Wow! The weather provided entertainment for some (Snowball fights) and worries for others (icy roads). Overall the ABA Track was great! ~Some of the Racegirls did well on this long and technical track, while others brought home sprains and scraps. In the Girl's Pro on Saturday Kim Hayashi had a crash that slightly injured her left shoulder so she hung out in the Racegirl Pit for the rest of the weekend. Leaving Racegirl's TM Alice Jung battling with Jamie Lilly taking a second on Sat. and the first on Sun. Girl Pro Arielle Martin makes the trip from Florida taking 3rd both days. The Girls rocked the mixed opens this weekend! 8 year old Aubrey Freeman taking 1st sat along with wins in 8 girls both days! Another double girl was 12 year old Katie West winning open both days. 9 year old Marissa Martin wins her mixed open on Sun which 5 of the top eight were girls. On Sunday they had enough for a 13-14 mixed open with 14 year old Ashey Caldwell winning that Class. 5 year old Destiny Ford takes home her 1st win in 5 and under Girl sat and Ashlee Fox wins Sun. Amy Mcintyre and Shealen Reno flip the top two spots in 6 girls for the weekend. In 9 girls Tiffany Ford brings home the second 1st for the family! Racegirl/Answer teammate Victoria Johnson takes the win on Sunday after coming unclipped Sat. Abigail Huvard and Kaloni Lechner do the one -two flip in 10 girls both days they had 12 riders. Racegirl/Answer teammates Julia Buck and Morgan Skaggs made the mains in the tough class taking a 4th -7th places both days. Brittany Bates was on fire and wins both days in the 11 girls. Sharing a rider count of 12 Terra Nichols and Jessica Johns flip the winning spots in 12 girls. Mandy Nixon doubles on Sat. in 13 girls and cruiser and also takes the win in 13 girls on Sun but Terra Nichols takes the win in 11-13 cruiser. Jessica Cisar and Ashley Caldwell follow each for the wins in 14 girls. Kasey Martin shows her power by double -double this weekend in 15 girls and cruiser class!! Yet Racegirl/Answer teammate Courtney Bell was right there taking home 2-4th places in the races this weekend. Racegirl /Answer Teammate Toni Rude when down in the Sat. qualifier ended up going to the hospital but was back Sun to watch the races Sun. on her crutches: Just a sprain. Kim Gallant wins 17-27 girls on Sat and Darci Williams holds off Robin Russell for the win on Sun. Afton Schrimpf and Racegirl Ambassador Breanna Brand share the 1st and 2nd both days in the 17-20 cruiser class. In 26-30 Erin Artzner doubles and so do Kory Weaver and Suzette Matejowsky in the 31-35 and 36-40 cruiser classes. But in the 41-45 girls' cruiser Libby Tucker and Cindy Heller decide to share the top two places: All the Racegirls played and raced hard. The Racegirls had a great time playing in the snow and watching the Legally Blonde video in the Racegirl Pit this weekend. Looking forward to the Winter National in Phoenix next week!!! The home of the Racegirl BMX League.
www.racegirlbmx.com
27/02 Profile's gas pedal is back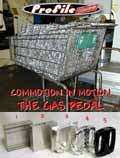 Profile Racing's legendary solid-piece, aluminum Gas Pedals are back. Totally awesome! Totally, the best platform pedals around.

Profile starts with a solid piece of aluminum (6061-T6 Billet Aluminum) and CNC machines it to perfection (5 milling processes). They then add sealed bearings and you have the best flat pedal around.

The world famous Gas Pedal is back in production and available now at your local bike shop, mail order house or online at www.ProfileRacing.com.

Profile Racing, Inc.
5290 95th Street North
St. Petersburg, FL 33708
USA

27/02 PHANTOM ABA OKLAHOMA UPDATE
Guthrie, Oklahoma - Factory Phantom / Avent Cycles/ Fly Racing / Adidas sent a small group of riders to the ABA's fourth 2003 event with great success. Phantom's newest rider, AA Pro Donny Robinson, had a great outing - finishing 6th and 4th in AA Pro and getting a win in Pro Cruiser on Sunday after a crash on Saturday. Look for Donny on his new Avent frames in Phoenix and check out Donny's Transworld interview at BMXonline.com. Also getting wins were 19-17 expert Scott Smith and comeback-kid, 9 Girl Tiffany "Swif Tif" Ford.
Look for the entire team including red-hot 16X Mike Lundy to be out in full-force and ready to do battle at the ABA Winternationals in Phoenix.
Oklahoma results: Tiffany Ford: 9-10 mixed open - 3rd and 4th, 9 Girls - 1st & 2nd; Rakay Robinson: 17 Girls - 6th & 4th, 17 Girls cruiser - two 3rds; Scott Smith: 19-27 X - 4th & 1st, 17-24 Open - 8th & 6th; Donny Robinson: AA Pro - 6th & 4th, Pro Cruiser - crash & 1st.
26/02 Echuca entry form
The Echuca BMX track, located a 2 hour drive north of the Melbourne CBD, will be host for the second round of the Northern Rivers regional championships. Last time we checked out the Echuca track it had signs of the old school track it once was but had been modernised with some great jumps including a monster double at the end of the first straight. The Northern Rivers region always put on great racing and attract a large number of riders. If you want to see how a race meeting should be run you should check this one out, they get through the motos like you would not believe. Entry form with full details available from our 2003 calendar.
26/02 BMXPros.com Report: ABA Sooner Nationals Guthrie, Oklahoma
Round 4 of the ABA 2003 season worked its way back to Oklahoma, this past weekend for the ABA Sooner Nationals. With the skills of the Pro BMXers just elevating each season, the ABA has met the skill level of the riders and one upped it with its current breed of new tracks. The track in Guthrie was one of the best ABA tracks in a long time, with an awesome Pro section that made a huge difference in the race, if the riders weren't on top of their game. A few of the top AA riders had bad luck and sat the race out, but Randy Stumpfhauser loved the track and made a great weekend out of it, as he was the lone BMXPros.com rider in Attendance.
Randy Stumpfhauser has always been one of the quietest guys off the track, but on it, he always speaks loud with his actions. With one of the most powerful first straitaways in the Pro ranks today, Randy is a terror on the track. Guthrie was no exceptions, as he was in all 4 mains for the weekend, taking some impressive results home with him. A big win in Pro Cruiser was his best result, followed by a 3rd in AA pro, a 3rd in Pro Cruiser and a 6th in AA pro. Randy's sponsors include Huffy Bicycles, Fox Racing, AC Components, IRC Tires, Smith Eyewear, Marwi Spokes, Alex Rims, S & M Forks and Bars, ODI, BMXpros.com, Champion Nutrition, Shimano, Vans, and CTI Knee Braces.
Double A Marketing proudly represents Wade Bootes, Dale Holmes, Christophe Leveque, John Parker, Stephane Roncada, Jamie Staff, and Randy Stumpfhauser. For more information please visit Bmxpros.com or e mail PeteD@BMXpros.com

26/02 HARO UK tour
It had been a while ago since a HARO factory freestyle team came over to Europe for a tour. Last team presence I can remember is that of Dave Nourie, Brian Blyther and Ron Wilkerson. All of them are still riding but the current HARO team has a different line up. From the USA Ryan Nyquist, his brother Shea and Josh Harrington came over. European HARO riders Stefan Geisler and Anthony Pill joined the tour. Pill crashed his bike a few days before the start of the tour and suffered a broken thumb, concussion, whiplash and a broken tooth. Riding was out of the question for Pill but he still was on board. We had planned for Dave Mirra to be there as well but he did not make it because he hurt his foot. This disappointed quite a few kids when we entered the several skateparks that we visited but it was soon forgotten when the other team members started riding the park. We visited the planned 9 indoor skateparks in 7 days. All of them were worth visiting. The start-off in Stockport was a madhouse. The park was full of riders and fans. Flairs, flips and 360 variations impressed the crowd and many signatures were given to the fans. The HARO posters were popular by the souvenir hunters.

Day two had 2 stops on the program. Darwen and Blackpool. The afternoon session at the Rhythm park in Darwen was not packed but still a few kids must have skipped school to see the action. Blackpool was one of the riders' favorite parks. Lots of ramps, a huge jump box, nice mini and good spine ramp. Josh pulled an incredible fufanu on a fence clearing a 6 feet wide platform. Ryan boosted over the spine and handplanted out of the mini onto a flat bank. Stefan tailwhipped the hip and Shea abubaca-d, fufanu-d and nose-picked the 8 feet quarterpipe. Thanks to the Blackpool crew for taking care of some food and drinks after the session. At the hotel a little "production meeting" was had before we hit the sack.

We had found a typical "Greasy spoon" English breakfast place close to the hotel where we started off our day. Beans, toast and eggs combined with a cup of tea with milk. Day 3 was a busy one. The DIG photo shoot was on the program first. We rode a nice concrete backyard pool for Ricky Adam's camera. The place is private and highly secret. Thanks to Dave Arnold for letting us session his baby blue pool for the photo shoot. The vehicles were packed up again for the next park: Chester. After Chester it was off to Rampworx in Liverpool, one of the biggest indoor parks in Europe with wooden pool, spined mini, jump boxes, 2 street courses and an 8 feet midi-ramp. We also got to ride the park after closing time till we could ride no more.

Day 4: a 3 hour drive brought us to Redcar where BBC radio and 2 TV production teams were waiting for the HARO team at the R-kade park. After a little session and a couple of interviews we were off to Ape skatepark in Stockton-on-Teas. This place was packed. It was incredible to see how quick the riders adapted to the new surroundings. Ryan was seen doing 360-variations on his second jump over jump boxes. Some good locals joined the riding session at Ape and more pictures were taken. The 3 hour drive back to the hotel near Liverpool was tiring but that's life on the road.
Day 5 was tourist day. It was nice to have a day off the bikes. After a quick visit to the Moore Large facility we were off to London to see the sights. We arrived in London late but still got to see the Big Ben, Trafalgar square, Downing street, took the Underground, saw Piccadilly circus, that kind of stuff. After some tourist shopping and a 15 minute taxi drive we arrived at the restaurant for a nice dinner provided by HayMarket, the "Bike to the Future" exhibition organizers. I don't want to go into details here but by the time we left the place they had no beers left. HDT!

Day 6. After exchanging stories from the previous night it was back to Derby for a signature session at Bike Shop Derby, followed by a riding session at Storm skatepark that night. By this time Ryan was limping again because his broken foot had not healed completely when he started the tour. The pogo stick action did not help his foot either. One more stop to go.

Day 7. Epic skatepark in Birmingham is quite new but the park turned out great. The vert ramp is huge and Stefan Geisler was loving it. Ryan joined in on a vert session too. Shea did a rad fufanu out of the bowl onto a fence and back in. Sweet!! Freelance photographer Chris Woodage shot some portraits and team pictures which rounded off the HARO UK tour.
The fun that was had being on the road is a good memory. Thanks to everyone who made this possible. You know who you are.
Bart de Jong
25/02 New racing photos
It's been a while since we have posted some photos on BMXUltra.com, but we have finally found some time and posted photos from Track Attack, The Victorian Autumn supernationals and Sunbury's Northern Rivers regional race.
Check them out in the photo section of the website.
25/02 BMXBits bargains
Here is your chance to snap up an early bargain from the great deals that will be coming out of BMXBits over the coming weeks...
2003 Hoffman Prodigy Series Resistance NOT $579.00 Only $399.00
2003 Hoffman Prodigy Series Flow NOT $599.00 Only $399.00
2003 Hoffman Prodigy Series 900 NOT $639.00 Only $429.00
2003 Hoffman Star Series Condor NOT $1099.00 Only $699.00
2003 Hoffman Star Series Instrument NOT $1099.00 Only $699.00
2003 Hoffman Star Series EP NOT $1299.00 Only $799.00
2003 Hoffman Star Series Alias NOT $1099.00 Only $699.00
2003 Hoffman Pro Series Instrument NOT $1599.00 Only $999.00
We The People Airwin Complete Bike NOT $699.00 Only $450.00
We The People Daredevil Complete Bike NOT $899.00 Only $550.00
2003 Free Agent Trail Devil NOT $449.00 Only $299.00
2003 Free Agent Trail Duster NOT $399.00 Only $299.00
2003 Norco Speed Metal Junior Cruiser NOT $699.00 Only $499.00
2003 Norco Speed Metal Junior NOT $679.00 Only $449.00
2003 Norco Speed Metal Pro NOT $969.00 Only $599.00
2002 Norco Speed Metal Pro NOT $699.00 Only $499.00
Please Note: All BMX bikes we sell have been thoroughly checked and assembled in our workshop by our own trained mechanics and require only a minimum of further assembly before you are riding away. All manufacturer warranties are fully honoured by BMXbits. All prices are in Australian dollars.

These specials will not last long...so be quick to obtain a great deal...Call 1 800 632 157 today.
bmxbits.com.au
218 Nepean Highway
Edithvale Vic 3196
Australia
24/02 Sunbury Northern Rivers round 1 results
The Northern Rivers region marked the beginning of the regional season in Victoria (traditionally the beginning of the off season) with a big meeting at Sunbury.
The Sunbury track was fast and in good condition, it has changed considerably since I was there last. During practice a bunch of riders were having fun in the newly modified second straight.
What I did find surprising was that this was probably the biggest event in Victoria this year so far, it was certainly much bigger than the BMX Victoria run Autumn Super Nationals the week before.
26 Riders lined up in the Pro (14&over) open class, with 4 qualifying motos and semis it was going to be a long day. It was great to see that even the 35+ year old riders were having a crack at this one and some of them making the semis including Darren May (Nathan's father) and the Human Cannonball himself David Comport (BMXbits.com.au). It was interesting watching Scott Lacey (KHS) on the track he just couldn't seem to keep up right which meant he was watching the semis from the side lines. Craig Merritt from Dirt Designs also narrowly missed the cut. The semis were tough, one guy I would have liked to have seen make it through was Brian Slater, this guy has come a long way in the past 12 months, but he got a bad gate and couldn't make up the ground.
When it came to the final it was all Tony Harvey, but not too far behind were Levi Collins and Brock Tuckerman and hot on their heals was Adam Robb. Slater, Page, Jenkins and May all had a go at making up ground throughout the track but had to settle for the minor placings.
Once again the people from the Northern Rivers put on a great race. No confusion, no problems and no major delays, this is a well oiled machine, a job well done.
Pro Open Results
1. Tony Harvey (S&M/ECI)
2. Levi Collins (Sinister Racing)
3. Brock Tuckerman (Sinister Racing)
4. Adam Robb (Redline/TotalBMX)
5. Robb Slater (Profile/ECI)
6. David Page
7. Shane Jenkins (BMXUltra.com)
8. Nathan May (Sinister Racing)
24/02 Lalor and Bellarine War of the Stars entry forms
This coming weekend Victoria's Western region kicks off it's 11 round War of the Stars series with a double header. This years state titles track Lalor will be hosting a tighlight event on Saturday and the Bellarine track will be hosting the Sunday event.
Download the entry form from our race calendar for further details.
24/02 Tony Harvey talks about BMXA
At BMXUltra.com we were concerned with BMX Australia's response to Darren Hawkins and
thought we'd ask some of the other riders what they thought about this years nationals and BMXA's response to Darren's email about the matter.
Here's what Australian AA Pro rider and former Australian Pro champion Tony Harvey (S&M/ECI) had to say.
BMXUltra.com: What did you think of BMX Australia's response to Darren Hawkins' email questioning the costs at the upcoming nationals?
Tony: I just took a look at the response to Darren's letter. I didn't understand what John Leary was talking about, 70% of his letter is about stuff which has no relevance to Darren's letter at all.
BMXUltra.com: What do you think is going on there?
Tony: All I see is a man trying to bad mouth one of the best pro riders Australia has ever produced just to save face...he can't justify why Australian riders have to pay fortune to race their national titles.
BMXUltra.com: Do you think it's Darren's place to say anything in defence of the amatures who do need to qualify for the worlds when it doesn't effect him as a pro rider?
Tony: In Darren's statement he never even mentioned that the pro riders were being forced to attend the nationals, he was talking about "families and riders". As a pro rider myself I am well aware that I do not need to race the nationals to qualify for the worlds. Being a rider who is old enough to make his own way to the national these prices BMXA are charging are irrelevant to my financial balance.
BMXUltra.com: Do you think that BMXA even took time to take in what Darren was saying?
Tony: He was just asking why? Leary couldn't answer...that's the fact.
BMXUltra.com: Do you have anything to say to John Leary?
Tony: Mr Leary, I guess this is more directed at BMX Australia. I have been in the sport for a long time and BMX is a big part of my life. All I want is to see this sport grow to the great spectacle that I know it can be. For as long as I can remember the older riders have been smacked with a bad rap for whatever reason. I think it is because Australian officials forget they are dealing with adults not kids. In this case Mr Leary has been asked a question he could not answer so he started hitting Darren with rumours and hear say, not very smart. Darren is a very intelligent man, he spent a long
time at school to get where he is today. Last thing you want is to be hit with charges against you for deformation of character. I felt there was no need to get personal about this situation and I don't think you would appreciate anyone spreading rumours about you and your personal life.
BMXUltra.com: Would you like to know why the costs are so much higher?
Tony: I have a fair idea where the money is going. Either BMXA could not afford to run an indoor race so they are making the riders and their families pay for it, or they are making sure the BMXA purse is lined for the rest of the financial year. Every time I talk to a BMXA rep, I am told how
they rely on this one race a year so they can survive. If I was running a business I would make sure the doors were open more than once a year.
BMXUltra.com: Do you think BMX Australia should inform their riders where the money is going?
Tony: Businesses have a right to with hold this information. But if I go into a shop to buy something, I don't ask "why is this so expensive?" I simply don't buy it. As consumers we have the choice, only problem is in Australia as BMX riders we don't. But with these new sanctions starting up I understand that is all about to change. So from what I can tell BMXA have shot themselves in the foot as far as keeping their customers happy. I know next year we won't be hit with these same prices.

21/02 Florida state qualifiers
On February 14 - 16 the Sunshine State Association held rounds 3 and 4 of the 2003 State Series. The Qualifiers were held at Jacksonville BMX in northeast Florida. Saturday the moto's topped of at 158 while Sunday came in around 146.
MCS Bicycles came out on top with a 102, while Dan's Competition and J & R Bicycles tied for second with a 98. Dan's Competition won the tie breaker.
Sunday's results have yet to be determined because of a storm that rolled through with 13 mains to go. The NBL and the SSA are trying to figure out what to do.
So after 3 rounds of "Official" competition. MCS Bicycles is in first place with 312 points, followed by J & R Bicycles in second with 306, Hyper/Hot Wheels with 292 and Dan's Competition with 286. The season is really heating up and should prove to be one of the best Championships in years!
For a complete list of results from all 14 teams, go to floridabmx.com.
Thanks to all of the sponsors, volunteers, and competitors for making for a great weekend of racing. And hats off to Jacksonville BMX for hosting an awesome event.

20/02 Dirt Designs picks up Mike Fenwick and Team GT Australia
Craig Merritt from Dirt Designs, Australia's number 1 number plate manufacturer, has penned deals with current Australian champion Specialized/Avanti's Mike Fenwick (16 class and 15-16 cruiser) and Team GT Australia. Team GT Australia consists of AA Pro riders Michael Robinson and Simon Anderson, AA Pro female Chloe MacPherson, A Pro Dean Miller and Stephen Robinson.
In other news from the Dirt HQ, there is a new plate design (pictured left) and you may have seen some of the Dirt sponsored riders with the prototype Dirt padsets. Craig tells us "it will be a while until production but if you haven't seen them be sure to check them out".
For more information check the Dirt Designs website at www.bmxultra.com/dirt
19/02 BMXUltra.com press release: Jenkins on Supercross
Melbourne, Australia. - BMXUltra.com's Shane Jenkins (A Pro/30-34 class rider), one of Australia's most experienced and decorated riders, has hooked up a frame deal with American manufacturer Supercross for the remainder of the 2003 season. Shane, who is 6"2' tall and 220 pounds, will be on board a Supercross 20 inch XXL UL frame as of this weekend, and will be riding a 2003 Supercross DEVO cruiser soon. "I'm excited about the whole Supercross deal" said Jenkins "I'm proud to be able to help them promote their products".
Supercross president Bill Ryan says "we'd love to get our products into Australia again and we believe that Shane is the perfect rider to help us get the name out there."
Shane's other sponsors include Answer Products, Pazzaz, BMXBits.com.au, Dirt Designs, Troy Lee Designs, Tektro and ATi
Supercross has been manufacturing high quality and affordable products such as frames, forks, handle bars and cranks since 1988.
Currently there is no distribution in Australia but the products are available through leading international BMX mail order companies. If you are interested in distribution contact Bill Ryan at info@supercrossbmx.com.
For more about Supercross check the website at www.supercrossbmx.com.

18/02 Indoor race track for Holland
Overhere in Holland, we will start up a new BMX project, which you may have already heard about.
It will be the first indoor BMX track in Holland, which will be open all year long.

Here we will give all riders the opportunity to race and train all winter long.
If you are interested in joining us with a membership of only € 65.- per year, please fill out the form on our site: www.bmxaction.nl
Also lots of wall space is available for sponsors to show their hottest new bmx stuff. Please contact us if you want to show your products to a wide number of BMX fans.
Thanks in advance & Best Regards,

Wim Dijk - www.bmxaction.nl
17/02 Victoria's Autumn Nationals
BMX Victoria had made the decision to give riders an opportunity to compete under UCI rules at the Autumn Nationals held at the Park Orchards track on Sunday. It failed to live up to their expectations and of those who attended. There poor attendance could have been attributed to peoples feelings about the Park Orchards track (which I think is perfectly fine) or peoples lack in confidence that BMX Victoria could pull it off.
There were only 2 classes which had enough riders for finals, one of those being the Elite class. With a lack of entries all the Elite classes, including Junior and Senior men and women, we combined.
What was confusing was there were three motos in the classes which didn't have enough for finals, and the riders had expected that the final places would be determined by overall points, but when it came time for the third moto riders were awarded how they crossed the line. I think this was a huge mistake, why were riders even forced to race the first two motos if they didn't count. I did hear someone mutter that they couldn't find the rule in the rule book to handle how the riders were awarded, and another saying the system they were using was on paper and not on the computer they were used to and there was nowhere on the sheets that would allow them to add the points.
In the combined elite class I was impressed with the way Emma Franklin (O'Neal) rode, she handled the track and the competition well and very nearly made it to the main. Luke Pretlove (Redline/TotalBMX) had an off day starting the day with a fall. GT Riders Simon Anderson and Dean Miller were doing what it took to qualify. Top Gear cycles/Specialized riders James Hollings and Dean Miller were also doing well with a home track advantage. Ken Babington and Charles Nelson and Adam Robb (Redline/TotalBMX) rounded out the field. Tony Harvey (S&M/ECI) was having a good day and looked to be the favourite for the win.
When the gate dropped in the elite final Harvey got the jump on the field, in the first corner Anderson went down after getting hooked up with the likes of Robb, Bearens and Hollings. Harvey pulled away with Hollings and Bearens battling it out for second place, but in the last corner Hollings washed out moving bearens into second and Robb sneaked into third. The youngster Ken Babington did well to finish in fourth.
BMXUltra.com's Shane Jenkins, unable to compete in the elite classes under UCI rules, dominated both the 19 & over Men and 19-29 Cruiser, not dropping a moto all day.
Combined Elite Class Results
1. Tony Harvey
2. Dean Bearens
3. Adam Robb
4. Ken Babington
5. Dean Miller
6. Charles Nelson
7. James Hollings
8. Simon Andersn

17/02 Enigma Racing press release
Enigma Racing is gearing up for a big year.  Enigma already makes some of the highest quality frames and forks going today.  But just wait until you see what else Enigma has in store for 2003. 
Enigma has also picked up some top riders to form an elite team that will be out in full force at ABA and NBL Nationals as well as the UCI World Championships later this year.

2001 & 2002 ABA #1 Girl Pro Alice Jung leads the Enigma squad for 2003.  Alice has been out the first part of the year with a back injury.  But you can expect to see her back in action very shortly. 
Mike Gul-is the teams AA Pro.  Mike will be heading up the Enigma Racing summer tour putting on clinics and camps at tracks all over the country.  Check out www.mikegul.com for his clinic schedule and summer tour schedule.
Bryan Gonion-Rockford, IL brings us the legendary G Force.  Bryan will be racing A Pro for Enigma and will finally be getting the support that he's been waiting for.  Last year he finished up 2nd in the A Pro points behind none other then Derek Betcher.
Alan Hudson-You probably haven't heard of Alan just yet.  But that will soon be changing.  This hot and upcoming 15 year old is going to be turning a lot of heads this year.  But don't take our word for it, just wait till the end of the year.
Maxx Rackey-What can be said about this kid.  One of the smallest in the 13 year old class but can still win both class and cruiser.  Max is also one of those kids that likes to go big by trying to out do the pros at every national and hitting up the pro section's, even when they are 3 times his size. 
KJ Romero- NBL National #1 in both 10 expert and 10 cruiser should just about say it all for KJ.  Look for KJ to back up his NBL National Number 1's in 2003.
Wesley Gunn- Is our 9 year old mighty midget.  Look for Wesley to be adding a NAG number to his AZ district #1.
Woody Woodruff-Not just the old guy cruiser.  ABA NAG #2 for 2002 and will be gunning to regain that #1 he had a couple years ago.

Enigma Racing's Co Sponsor's for 2003 include; Static Number Plates, Dope BMX Products, ATI Grips, Kovachi, Sportslink, Maxxis, Sun/Ringle, Profile, Answer,  BMXmania, SDG, Exclusive One, Colehour Rehabilitation, and Marwi.
For more information on all high quality Enigma products check out www.enigmaracing.com and be sure to check out Enigma at a local track and shop near you.

17/02 FACTORY PHANTOM MOVES INTO FIRST PLACE
After their win at last weekend's ABA Volunteer Nationals in Shelbyville, Tennessee, Factory Phantom / Avent Cycles / Fly Racing / Adidas has taken over first place in the ABA's Factory Team standings. "I know it's early and there's a lot of racing left but we're still super-proud to be where we're at. You don't get to be in first that often," stated team manager Will Rells. "The team has been working hard for our sponsors and we're going to continue that hard work for the rest of the season." Look for the up-and-coming factory team to be in full-force at the ABA Winter Nationals in Phoenix.
TEAM SPONSORS: Avent Cycles, Fly Racing, Adidas Cycling, Adidas Eyewear, Answer Products, Tangent Products, ODI Grips, MARWI USA, EVS Safety Gear, Bombshell Products, Velocity Wheels, US Energy and Synergy Sports Drinks.
17/02 BMXPressMag.com off the air
The boys at BMXPress magazine are "having major problems with bmxpressmag.com", and it's currently unavailable.
Craig Sainsbury tells us "the site back up the week after the ACT titles", that's about two weeks from now.
If you need to contact the guys at BMXPressMag.com you can do so on deuce@outnbackventures.com
14/02 The Aussie Enigma connection
If you run into Australian AA Pro Kamakazi (Redline), ask him about his Enigma forks. He was running an Enigma fork on both class and cruiser while in the USA. The 20" Pro fork weighs 25.1 oz (same as Carbon Fiber Pro) and Pro Cruiser weighs 27 oz. Engima fork is super stiff and strong. No flexing in the gate or turns.
Watch for the Enigma bike test in Transworld BMX where the Pro XL is being featured. Frame weight is 3 lbs 5 oz. Fully built-up the bike tested weighed 20.5 lbs using Profile Cranks and Chromoly Bottom Bracket.
Currently there is no Enigma distributor in Australia, but it wont take long for someone to pick them up. In the meantime you can buy their full range of products from their online store.
For more information on the Enigma product range check out www.enigmaracing.com.
13/02 Sunbury entry form
The Sunbury BMX Club, located only a 30 minutes drive north west of the Melbourne CBD, will be host for the first round of the Northern Rivers regional championships. The Northern Rivers region always put on great racing and attract a large number of riders. If you want to see how a race meeting should be run you should check this one out, they get through the motos like you would not believe. Entry form with full details available from our 2003 calendar.
13/02 Racegirl's ABA Volunteer National Race Report
191 motos Sat & 182 on Sun!!
11 members of the Racegirl/Answer BMX Team showed up for the weekend coming as far away as California and Florida but neither of them brought warm weather!! All the Racegirls raced hard this weekend..In the 7-8 mixed open Aubrey Freeman takes wins both days and doubles on Sun with a win in 8 girls.She 'll be 8 all year long:) Kasey Martin takes a win home against all the boys in 15-16 mixed open on Sun doubling with the win in 15 girls but Katie Shedivy takes the win in the cruiser class on Sun and winning both days in the 14 year old class before turning 15 today!!! Abigal Key and Felicia Stancil take the win home both days in their 5&7 Girls class~however 6 year old Racegirl/Answer Molly Crohan was putting on the heat placing a third in the 7 girls class and sat!! Krista Fournier takes the win on Sat in the 8 girls with Racegirl Teammate Bethany Kludt placing a close 3rd on both days. Tiffanny Ford wins both days in the 9 girls which had one of the biggest girls rider count of 13 while Racegirl Teammate Julia Buck brings home her first ever 1st place wins both days in the 10 girls and taking two seconds in 10 and under cruiser which also had high rider counts of 12 & 13. 11 year old Racegirl Teammate Holly Thompson (who represented the team at the NBL X -mas classic) made her mains both days at her first ABA National. Keeping up with her fast reputation Terra Nichols doubles both days in the girls and cruiser classes. Brittany Lounsbury takes the win both days in the 13 girl class with Racegirl Teammate Abiee Zagar taking home the 4th both days...When does Brittany turn 14 ???LOL Racegirl Teammate Toni Rude races her first 14 girls class and places 3rd both days with the big girls!!! Racegirl Teammate Courtney Bell places 4th both days in the super tough 15 Girls class that's just got faster with Katie Shedivy birthday...Afton Schrimpt takes the wins both days in the 17-27 girls and Lisa Dunbar doubles in both 28 and over Girls and 31-35 cruiser class. Sat the 36-40 girl cruiser had their own class with Regina Bretheim taking the win. Pamela Hassam takes the win both days in the 41-45 girls cruiser class... All in all it was a great weekend for all the Girls~ No major breaks and many smiles..The Racegirl/Answer Team take a 5th place both days~~Go Girls Go!!! Check out www.racegirlbmx.com for more Website updates and take a look at the pics and dates added to the Photo Gallery and Clinic schedule
12/02 Christophe turns 30
Our good friend Christophe Boul from France created this cartoon for the 30th birthday celebration of one of the biggest names in BMX racing Christophe Leveque's .
Happy birthday Christophe.


12/02 FACTORY PHANTOM VOLUNTEER NATIONALS UPDATE
Shelbyville, TN - Factory Phantom / Avent Cycles / Fly Racing / Adidas had another successful outing this past weekend at the third stop on the ABA national tour. Just starting to hit their groove, the Phantom team, led by 16x super-stud Mike "Twitch" Lundy and 6x micro-stud Sean Gaian, powered to a second place finish Saturday, right on the heels of Redman, and kicked butt on Sunday with their first win of the new season.
Lundy double-doubled (class and cruiser) for the second national in a row and proved he is the man to beat and that NAG #1 plate was no fluke. The grommet Gaian was also on fire, doubling on Saturday (class and open) and winning open and finishing second in class on Sunday. Gaian has doubled at all three ABA nationals this year and is dead-set on getting that NAG #1 plate he was robbed of last season. Also back on track was Tiffany "Swif Tif" Ford who doubled up (class both days) in the 9 Girls class. The always consistent Eric "E-Dub" Elliott was also in the mix even after the crazy late night extra-curriculars with the locals at the infamous Holiday Inn bar in Murfreesboro. Let's just say you have to be there and experience it first-hand.
RESULTS - Sean Gaian - 6x: 1st & 2nd, open: 1st & 1st; Tiffany Ford - 9g: 1st & 1st, open: 3rd & crash; Garrett Rose - 9x: 4th Sat.; Aaron Petrille - 12x: 8th Sun., 12cr: 4th & 7th; Dustin Black - 15x: 8th & 2nd, open: 2nd & 8th; Rachael Blackwell - 16g: 3rd & 2nd, 16gc: 5th &2nd; Mike Lundy - double-double - class and cruiser; Eric Elliott - 30x: 2nd & 2nd, 30cr: 2nd & 3rd; Will Rells - 32cr: crash & 4th; "Happy" Steve Stewart - 37cr: crash & 3rd. TEAM: 2nd & 1st.
12/02 ACTIVISION SET TO DEVELOP TITLES FOR NOKIA N-GAGETM MOBILE GAME DECK
(BMXUltra.com - It's rare for us to put non BMX related articles in our news section, from memory this is our first. Activision are the people behind the Hoffman Pro BMX series of games, but we truely believe this will be one of the biggest things trackside by the end of the year, especially if there is a BMX game).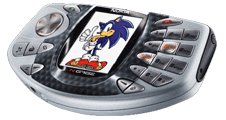 Sydney, Australia - February 10, 2003 -- Activision, Inc. (Nasdaq: ATVI) confirmed today that the company plans to support Nokia's highly anticipated N-Gage platform. Activision also confirmed that it expects to work closely with Nokia on developing games that would support the platform at launch.
"We are excited about the N-Gage game deck and intend to work closely with Nokia to create games for the new platform," said David Anderson, director of licensing and business development for Activision. "We believe that the system will help expand the demographics for video games and provide us with new opportunities to reach our audience."
"The Nokia N-Gage brings a whole new level of interactive gaming with its innovative features. Working with leading games developers like Activision means that consumers will have a fantastic selection of high-quality titles to play," said Ilkka Raiskinen, Senior Vice President, Entertainment and Media Business Unit, Nokia Mobile Phones.
About Nokia
Nokia is the world leader in mobile communications. Backed by its experience, innovation, user-friendliness and secure solutions, the company has become the leading supplier of mobile phones and a leading supplier of mobile, fixed broadband and IP networks. By adding mobility to the Internet Nokia creates new opportunities for companies and further enriches the daily lives of people. Nokia is a broadly held company with listings on six major exchanges.
About Activision
Headquartered in Santa Monica, California, Activision, Inc. is a leading worldwide developer, publisher and distributor of interactive entertainment and leisure products. Founded in 1979, Activision posted revenues of US$786 million for the fiscal year ended March 31, 2002.
Activision maintains operations in the U.S., Canada, the United Kingdom, France, Germany, Japan, Australia, Scandinavia and the Netherlands. More information about Activision and its products can be found on the company's World Wide Web site, which is located at www.activision.com.

11/02 Liverpool DK Masters entry form
It's on again, the Liverpool DK Masters, one of Australia's premier events and one of the largest prize pools you'll see on Australian soil. Once again it will be covered by the crew at BMXPress and BMXCentral, so expect this race to be on TV later in the year and expect to see the big names of the sport doing their best for the crowd and the home viewers.
This is a not to be missed event. Entry form with full details available from our 2003 calendar.
11/02 BMXPros.com Report - ABA Volunteer Nationals Shelbyville. TN
An East Coast ABA National in February is usually a little cold, but after seeing the 191 moto's of hot BMX racing that took place this weekend in Shelbyville, Tennessee for the 2003 ABA Volunteer Nationals, the town got warmed up. With each BMX race being bigger and bigger so far in 2003, BMX seems to be gaining a little momentum and just getting better than ever. Dale Holmes made the cross country trip to Tennessee for the event, and here is how he wound up.
Dale Holmes was looking to take his great string of race results even further into the 2003 season. After easily making the AA Pro main on Saturday, Dale had a terrible crash while battling it out for the lead. Dale would get the wind knocked out of him, as well as a bruised face, but he still lined up on the gate for the final race of the night, just to show his fans he was OK. Dale would wind up taking 8th for the day in both AA and Open and an early flight home to recoup. Look for Dale to be back strong at his next event, which will actually be a BMX Training clinic next Sunday at Orange Y BMX. For more Clinic Info, click here.
Dale's sponsors include Free Agent, O'Neal, Smith Eyewear, Kenda Tires, UGP, Atomic Components, Profile Cranks, ODI Grips, Vans, Shimano, Champion Nutrition, Powerbar, BMXpros.com, & Daleholmes.com
AA Pro results
1st Kyle Bennett
2nd Danny Nelson
3rd Warwick Stevenson
4th Bubba Harris
5th Thomas Allier
6th Robert DeWilde
7th Mike Day
8th Dale Holmes Free Agent
Double A Marketing proudly represents Wade Bootes, Dale Holmes, Christophe Leveque, John Parker, Stephane Roncada, Jamie Staff, and Randy Stumpfhauser. For more information please visit Bmxpros.com or e mail PeteD@BMXpros.com
10/02 BMXBits still clearing Madill and MacNeils
You still have time! There are still some 2002 Madill Team Bikes ($799.00) and Macniel Ruben Frames ($499.00) left.
Also:
* Comp III 20 x 1.5 ONLY $12.99 each
* Metal Bikes KIZZ frame ONLY $799.00 each
* T 1 Bars - small or medium - ONLY $109.00 each
Be quick...limited stock
Call 1 800 632 157 to secure your bargain.
www.bmxbits.com.au
218 Nepean Highway, Edithvale Vic 3196, Australia
Just to refresh your memory...the Madill comes with:
Easton RAD tubing
Marzocchi Sinister forks
Hayes HMX-1 rear disc brake
Kore Speed Hoop rims
Axiom 3 piece Chromoly Tublar fine splined cranks
all for only $799.00
09/02 TotalBMX sale this Saturday
On Saturday 15 of February TotalBMX will be having a up to 50% off sale to make way for 2003 stock. Everything must go so no reasonable offer will be refused. Crazy low low prices. Come one, come all, for the sale of a life time.
Total BMX is located at 6-8 William Street, Lilydale Victoria 3140, Australia.
Phone: (03) 9735 5077, Fax: (03) 9735 5174, Email: sales@totalbmx.com.au

07/02 Womens master cruiser class at the worlds
There are no womens masters classes at the 2003 UCI world championships. There will be at the Australian Championships, however riders who compete in those classes will not qualify to compete in the 19& over womens cruiser class at this years world championships.
It was surprising to find out that elite classes are open entry for the UCI world championships, which means there is no need to qualify, and so is the 19& over mens 20 inch class. It's got me stumped why the 19& over womens class isn't since it's supposed to cover every challenge and master class female rider aged from 19 to 109.
I am sure that most of the women over the age of 30 don't expect to have a chance at the #1, but would love to compete and give it their best shot.
When people are unhappy with the way things are run they rally together and send emails, petitions and protest to get their point across, this is what is being done right now. I believe that it would be impossible to pressure the UCI to add additional classes to this years world titles, this might be something that could happen a little further down the track, but it is possible for them to drop the need to qualify for the 19& over womens cruiser. It's not a win, but it's a start.
The Australian SickChicsOfBMX website are running a poll and froum where you can discuss this very issue. They are generating a lot of support both nationally and internationally, if you feel strongly about this issue visit http://www.geocities.com/sicchicsofbmx/.
07/02 Park Orchards news
The Park Orchards BMX Club thanks riders for their feedback after the Track Attack Round. Accordingly there will be a few small changes to make the track flow even better. The second straight doubles have been nearly filled in and from the response they got at last weeks Clubbie, they are more suited to all level of riders.
A few of the lips will be extended and/or tweaked up in the near future. We at Park Orchards would like to thank everyone who helped and supported the club with the Track Changes."
06/02 INTENSE TIRE SYSTEMS LAUNCH BMX TIRE LINE
Temecula Ca. USA - Hot off the release of their BMX frame debut, Intense Cycle's sister company; Intense Tire Systems (ITS) comes to market with the newest in 20" tire technology.
"While testing the prototype frames we decided that our top level frames needed top level tires and what's currently available for BMX just wasn't cutting it". Stated Billy Griggs, Intense Cycles BMX Brand Manager.
Spending over a year to test and finally produce an updated tire line that's full of current technology is what was done to launch the ITS tire line that features real performance driven compounds, casings and tread patterns.
Here's a rundown of the tires.
The HALO is ITS's full knob tire. It is best suited for track and trail riding. The tight center knobs provide low rolling resistance while the consistent side knobs supply the best in cornering traction. This tire features Intense's Comp 70 Compound coupled with the 72 TPI casing offers a supple and comfortable ride with light weight. The halo is intended for both front and rear applications.
The HELLFIRE is ITS's mid knob tire. It was mainly designed for today's tracks in mind, but it works just as well for dirt jumping and street. By having low knobs, tight spacing and a counter-sunk design and have massive traction with minimal knobby wobble. Add in the Comp70 compound, 72 TPI lightweight yet durable casing and the hellfire is one damn fast tire. It can be used in both front or rear applications.
The HUSTLER is ITS's Street / Vert tire. It features a knurled smooth top tread with our patented counter-sunken traction pattern that is proven to grip even the slipperiest of ramps. Use them front or rear.
The HUSTLER HP is ITS's the 130 PSI version of the HUSTLER with a special HP casing and VRRT rubber compound.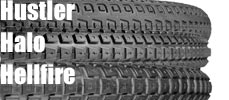 Any questions or comments regarding Intense Tire Systems contact:
Jeff G.Holt
Marketing Director
Intense Tire Systems
909.296.9596 x20
www.IntenseTires.com

06/02 FACTORY PHANTOM PICKS UP DONNY ROBINSON
In a surprise move, Factory Phantom / Avent Cycles / Fly Racing / Adidas signed AA Pro Donny Robinson to their Pro team. The former Powerlite superstar has agreed to ride the remainder of 2003 for the up-and-coming factory team. "We're stoked to have a rider of DR's caliber on our Pro team," stated team manager Will Rells. "Donny solidifies my efforts to put together a serious factory program. His competitive energy is a perfect fit for the type of team I'm trying to field." Look for Donny and the entire Phantom Factory Team at a national near you.
06/02 One Bicycles have an Australian Distributor
ONE Bicycles is happy to announce they have distributor in Australia.
DP1 AUSTRALIA will be the sole supplier of ONE products in Australia.

DP1 AUSTRALIA
P.O. Box 208
Beresfield, NSW, 2322
Australia
Email: dmuncaster@networksmm.com.au
Phone/Fax 02 4966 0555
Mobile Phone: 0407 410 482
www.onebicycles.com

05/02 20 days of swindle, 0 facts
It was 20 days ago when I wrote the swindle article pointing out the increased costs of racing at the Australian Championships. It received a lot of attention from BMX Australia, because according to them I had been less than professional and not presenting the facts. Immediatly after receiving an email from Graeme Arnold, BMX Australia's president, I replied requesting the "facts". All that would follow were a handful of BMX Australia press releases which had been offered to a US website approximatly two days before any Australian site would see them.
The only facts I have managed to piece together from responses from representatives of BMX Australia on this issue are conflicting.
Why are the costs so high?
Apparently Allan Youdell told a disgruntled member - ...why they had to charge so much for the Titles. This included the cost of building the track from scratch and installing all the necessary BMX equipment.
In an email we received from John Leary - "Yes there is Government funding but the funding alone only covers the track building. The venue hire comes from ticket sales..."
So who is paying to build the track? The riders and their parents or government funding?
Graeme, if you are reading this, all we want is the facts.

04/02 Florida State Qualifiers
On January 24th-26th, St. Cloud BMX hosted the first weekend of Florida State Qualifiers. Saturdays moto count swelled to a hefty 208 moto's, while Sunday topped out at 202.
Team Competition this year will be tougher than ever. With ties for first place both days, every point is gonna count. Saturday, MCS Bicycles and J&R Bicycles tied with 106 pts. J&R won the day off the 4th tie breaker. Sunday, MCS Bicycles tied Hyper Bicycles with a 104. This one just went to the first tie-breaker, with MCS taking first place, Hyper second, and a consistant J&R in third.
Overall MCS Bicycles has the lead by 2 points, with J&R and Hyper tied for second. As far as everybody else, after the next qualifier we will have standings for everyone.

04/02 PHANTOM PICKS UP NEW RIDERS
Factory Phantom / Avent Cycles / Fly Racing / Adidas has picked two fast new riders. Former Dans Comp and Phatt Matt's 12x Dustin Vogler from Dayton, Ohio is currently NBL #1 and NAG 4 in both cruiser and class in the ABA. "We're proud to have Dustin and his dad Jamie on board. He's super quick and one talented rider," according to team manager Will Rells. Vogler expects to concentrate on the ABA this season. Also new is the addition of 16 Girl Rachael Blackwell from Yorkville, Illinois. Rachael is currently NAG 4 in class and NAG 10 in cruiser. "Rachael is a much needed addition for our east coast and mid-west efforts. We're excited to have her with us," added Rells. As Phantom's roster expands farther east, expect the team to do some damage at east coast and mid-west nationals.
03/02 The Track Attack report part 2
Day 4 (Thursday)
The Eastfield track was in pretty good condition and fast. In the Vet Pro "Bruiser" Cruiser class there was a close battle between Brian Kelly and Glenn Suridge, Kelly took the win. Jonathan Hoare made it three in a row, he was well and truely on his way to the AA Pro ranks by this stage. Talking about AA Ken Babington decided not to wait to earn the money to progress into AA, he was out there mixing it with the big guns. BMXUltra.com's Shane Jenkins reverted back to his regular class, A Pro, he had some awesome starts, blowing away the likes of Miller and Hoare, but struggled to take it all the way to the line and missed out on the semis. In AA John Johnson looked like he had the win, but he had Madill and Robinson all over his tail, and down the last straight it was a three man wall racing for the line. Robinson made up the most ground but it wasn't enough to get Madill. Madill wins with Robinson in second and Johnson in third. Melissa Mankowski took a convincing win in the AA Womens class.
Day 5 (Saturday)
It was Park Orchards' turn to show off the work they have been doing to their track, which came up well. But at 44C or 113F it was the hottest Melbourne day in 60+ years, officials decided to cut the qualifying motos back to 2 then straight into the semis and finals, it was still going to be hard work for the riders. The UCI ranking round was being held on the same day, but the guys racing in the Elite classes still had to go through the 3 motos. There were a couple of additional pros making the trip for the UCI points, Trek/VWs Wade Bootes and Cassap's Darren Hawkins. In the A Pros this time it was Kane Gill's turn for the win, Hoare got off to a slow start he finished up in thrid, BMXUltra.com's Jenkins made the main but had to settle for seventh, KHS's Scott Lacey went down hard, and was diagnosed with concussion, he was to sit out the rest of the series. In AA Bootes showed his strength and knowledge around the track coming off a slow start to take the win ahead of Johnson who finished second and Madill in third. In the AA Women Tania Bailey took the win, she doubled also taking out the UCI Elite womens class. The Elite men was won by GT's Michael Robinson, and Jnr Elite by Michael Fenwick.
Day 6 (Sunday)
Frankston was another day we didn't attend, so the spys were out again. The track was in good condition. In A Pro Jonathan Hoare won his last ever A Pro race, the next time you see him he'll be in AA Pro, taking the win narrowly over Miller. In AA Pro Madill took the win, over Robinson and Johnson in third, there is going to be one hell of a race at this years nationals with these riders, throw the likes of Bootes and Kamakazi in the mix along with all the other regulars and this will be a race not to be missed. In the AA Women it was all Melissa Mankowski again.
All in all the Track Attack series made for some great racing as rider begin their final preparations for the National Championships, their experiences over the week will be invaluable. I hope the Track Attack races are on again next year, and if the organisers can get the stuff together a bit earlier we might see some international riders at these events.

Last updated: Thursday, 2 April, 2009 7:33 AM