February news
BMXUltra.com is aiming at bringing you the most up to date BMX news from around the world, if you have anything that might be of interest feel free to e-mail us at webmaster@bmxultra.com
Don't forget to press the refresh button on your browser when you're looking for the latest news.
27/02 Olympics competition ends tomorrow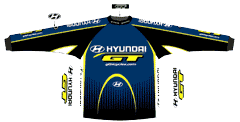 Our "name the Australian 2008 Olympic BMX team riders" competition is coming to an end. There's only 2 days left for you to enter if you haven't done so already.
If you are looking for the results so far they will be available here on Monday with the announcement of the prize winners.
Don't forget, there's a very good chance to win the GT jersey or the Dirt Designs pack. Click here to find out how to enter or here to find out more information.
27/02 One Bicycles signs Arturs Matisons


10x European Champion, 2x World Champion, 2x World no.2, and 1x World no.3
Two time World Champion, Elite Jr. Men's Arturs Matisons, signs with One Bicycles!
In 2003 Arturs Matisons took both the Elite Jr. Men's 20" European and World Title AND the Elite Jr. Men's 24" European and World Title! Arturs has already been riding for One Bicycles for the last two years and demonstrated that he is very comfortable with one's program by not only committing to the 2004 season but the 2005 season as well!
Arturs, along with his team mate Maris Strombergs and NBL no.2 Ivo Lakucs, will attend this April's Gator National and Easter Classic and run in his 1st Elite Men's Challenge race. They will of course be joined by their US Team mates coming in from all around the Americas. There are going to be more big surprises but you will have wait and stay in touch to see what they are all about.
For more information about One Bicyles check out www.onebicycles.com.
26/02 Warragul Photos
I'd like to thank Tracy and Shannon for taking the camera for the day at Warragul and getting some nice shots. Click here to check out the photos from Warragul.
26/02 Western Australia update
Matt Butterworth sent this in, he told us it was originally written by Blake Schofield for racebmxwa.cjb.net with a few addional points.
The 2004 season kicked off with round one of the Super Series held at Wanneroo BMX Club on January 31. The first round of the year is the most anticipated because everyone gets to gauge themselves against their competition, see where they're at, and see if they have trained hard enough. With 460 nominated riders, it was going to be a long day.
Round one was a twilight meet so the day's racing got underway at 3pm. Practice was interesting. It was very windy and no one was trying really hard to get the new back straight down. Everyone just concentrated on their gates and the second straight.
In regard to the finals, these kicked off around 9pm and made for a pretty long day if you take the trophy presentations into account. The order was shuffled around a bit to give the A and AA riders a small break after their motos.
With 38 nominated riders, it was time for the A Pro semi finals. Through the first semi went Blake Schofield, Ben Davis in his first A-Pro ride, Tim Rose and Luke Peydo. Through the second semi went Dylan Ouvrard, Glenn Reynolds, Andrew Gillett and Brett Kenney.
Bruiser Cruiser
This was the first time a class of this nature has been offered in WA and it had a great response. While there was no final, a full gate of 8 riders nominated, which meant no backing off all day to claim the lion's share of the cash. The racing was extremely tight that in the end it was the fourth
moto that decided the podium places. Former national champ Karl Mustchin took the win with Matt Briggs 2nd and Matt Butterworth 3rd. Butterworth had a good meet picking up the win in the 30-34 cruiser final.
A-Pro Main
Out of the gate Schofield gets the jump and the holeshot, with Luke Peydo and Dylan Ouvrard up into 2nd and 3rd. There was a crash on the first straight involving Ben Davis and Brett Kenney. Up the back straight Schofield started to pull away as the rest of the field started to bunch up.
Into the 8 pack Peydo fumbled and Ouvrard went through for 2nd. Over the line it was Schofield for the win, from Dylan Ouvrard in 2nd and Luke Peydo 3rd.
Now it was time for the AA Pro in with the triple mains.
Main 1 saw a very even start with the exception of Mark Taylor who missed the gate. Out front it was Scott Taylor, Benn Hall and Billy Hobbs. Going down the last straight the 3 got very tight. Over the finish line Bill won by about half a wheel to Scott Taylor and Benn Hall.
Main 2 saw Benn Hall get the jump and the holeshot with Scott Taylor and Billy Hobbs in charge. Scott had a run down the 2nd straight before Scott over cleared the big doubles and crashed. Everyone ran him over. Benn Hall took this race from start to finish from Billy Hobbs in 2nd and possibly Mark Taylor in third.
So basically after 2 of the 3 mains the points were all tied up. The results would be based on the 3rd main.
Out of the gate in the 3rd main it was Benn Hall and Kane Gill. Billy Hobbs missed the gate and had to work from the back. This he did and by the 3rd corner he'd worked himself up to third. However this is where he would stay.
Benn Hall took the win from Scott Taylor in 2nd, and Billy Hobbs in third. Overall for the night, Benn Hall took the AA overall, from Billy Hobbs 2nd and Scott Taylor 3rd.
The next round is at Collie which is on this Saturday, then Bunbury on Sunday, which are both about two hours drive south of Perth. With thise weekend being a long weekend, a good rider count is expected. Specialized AA pro rider Michael Fenwick has confirmed to be a starter for these rounds so it should be very interesting to see how he matches up with the local AA Pro riders.
25/02 BMXUltra.com/One Bicycles jerseys


The BMXUltra.com crew of Shane Jenkins (A Pro/30-34 Class) and Jonathan Hoare (AA Pro) will soon be wearing these new custom BMXUltra.com/One jerseys. Jon-Jon should be in his at the ACT titles in a couple of weeks.
The jersey is a modified design of the 2004 One jersey using the BMXUltra.com colours and displaying all of BMXUltra.com's 2004 sponsors. Click the image (right) to see the whole jersey design.
Our 2004 sponsors include Answer, BMXBits.com.au, One Bicycles, Supercross, Dirt Designs, Pazzaz, Profile/ECI, Control Tech, ATi and Tektro.
We'd like to thank One Bicycles for hooking us up with the jerseys and all of our sponsors for their support for 2004.
25/02 Wodonga club race on Saturday
We have just been told that the Border BMX Club in Wodonga, Victoria, will be holding a club event on Saturday, the day before the Regional event. If you are heading up that way and are looking for some more track time the club race starts at 2pm.
If you are looking for an entry form for Wodonga click here to download it.
24/02 Warragul race report
The Western Park BMX Club at Warragul, Victoria, hosted the second round of the Eastern Regional Championship series, the Metro Plate, on Sunday.
The Western Park club get the big thumbs up from us, they really showed how a meeting should be run.
The day started off on the freeway with signs directing people to the track, usually people are left to their own devices to find the track.
Then gate practice was run on time, and after a rider briefing (which explained to the riders how racing will work with a 6 lane gate and a gate that's lower than 20 inches tall, it's about 12 inches), racing also started on time.
The motos were run through in 20 minutes, sure there were only 130 entries, but that's not far short of the entries for regional races at the Melbourne clubs which can take around an hour.
The track was looking pretty good, the club had cleared some of the grass that was growing over the edges. It's the kind of track that kept racing very close, there were no technical jumps to give the more skillful riders an advantage and there were no long straights for the stronger riders.
It was great that so many people were able to experience the old-school style track, it's an addition to the Metro plate that should have been made years ago. I hope that they are able to do it again next year as I am sure that it will grow in popularity from race to race.
The 14& Over Pro Open class had 3 gates of riders which saw a mix of old school and new school. We tried to convince the pros to ride with platform pedals, but a few of them used clips. It was great to see that most of the more senior "bruiser cruiser" riders like David Comport, Brian Kelly and Colin Forster joined the pro ranks. The AA Pros attending were Jonathan Hoare and Danny Galea, and the A pros were headed up by Simon Grigg and Shane Jenkins.
In the motos no one was more impressive that Brian Kelly who had just returned to riding his 20 inch, he came out in the first moto and was leading until he took the third corner a little too fast, it was a crash that would put him out of the running for the final. David Comport showed he had the speed to make the main, but was suffering on the gate.
Danny Galea was dominating in the motos winning every race, Jonathan Hoare was suffering on the flat gate and had to do it the hard way and make up ground each moto. Simon Grigg didn't have any trouble qualifying for the main. Colin Forster qualified for the main doing one pedal starts in his motos. Geoff Tripovich had a nice run in the motos to qualify comfortably. Shane Jenkins was consistant which got him through to the final.
When the gate dropped in the final Galea and Grigg got off to a fast start, the rest of the field were bumping and grinding their way around the track. Half way around, on the third corner, Jonathan was about to make a move on Grigg when Grigg lost traction and 5 of the 6 riders hooked up. Galea was clear of the carnage, Jonathan and Jenkins were able to get moving quicker than the rest of the field. We were later told that Grigg would have been busted for gate jumping had he not fallen. There was a local TV crew that was at the track in time to film the finals, but by the time the Pro field had their final the battery had run flat, which was a shame a race like that on local TV would have been great for the sport.
Results
1. Danny Galea (BMXBits.com.au)
2. Jonathan Hoare (BMXUltra.com/One)
3. Shane Jenkins (BMXUltra.com)
4. Geoff Tripovich
5. Colin Forster
6. Simon Grigg (TotalBMX)
24/02 BMXPros.com Race Report: ABA Winter Nationals Phoenix, AZ
Round 4 of the ABA 2004 Pro series was held this past weekend, February 21-22 in Phoenix, AZ at the World Famous Black Mountain BMX Track. One of the ABA best tracks and events of the season, many riders look forward to come to Black Mountain, as its not only a great, smooth track, but its usually the first big outdoor race of the season. The riders were treated to a brand new track design, and many agreed that it was the best rack in Phoenix ever. With 4 groups of AA Pros, Phoenix went down as the best race of the 2004 season, so far. Here is how the Double A Marketing riders who attended finished up.

Randy Stumpfhauser has been having a great season so far in 2004 and Phoenix was another example of just that. On Saturday, Stumpy was in both the AA Pro main and the Pro Cruiser main events. In Pro Cruiser, Randy raced home to yet another win after an incredible move to pass the leader in the 2nd to last turn. In AA, Randy once again was one of the fastest riders on the track, and came home with another podium spot, this time 2nd place. On Sunday, Stump dawg was ready to go for the podium in both Class and Cruiser. In Pro Cruiser, it was again a close race, with Randy settling for a 2nd this time. In AA, Randy had a great start, only to have found himself on the wrong side the 1st turn in the main event, giving him a 8th for the day. Randy Still sits atop the ABA AA Pro points chase, as well as the ABA Pro Cruiser points title chase.Randy's sponsors include GT Bicycles, Hyundai, IRC Tires, Shimano, Fox Racing, Sun Ringle, ODI Grips, Bombshell Forks, AC, Thomson Seat Posts, Powerbar, CTI Knee Braces, Easton, FSA Headsets, S & M, BMXpros.com, and Smith Eyewear.

Cristian Becerine felt at home on a fast track, as he powered his way into the AA Pro main. With some super fast battles going on, Cristian came up just a bit short of the AA Pro podium, as he finished 4th for the day. On Sunday, a bad crash in the semi of AA cost Cristian a spot in the main, but he came back and did battle in Pro Open, finishing 6th for the day. It was quite impressive, as his elbow had swelled up to the size of a grapefruit from his crash in the semi.Cristian's sponsors include Crupi, O'Neal, Answer, UGP, Sun Ringle, Maxxis, Powerbar, BMXpros.com, and Thomson Seat Posts.

Jamie Staff made the trip over from England to race the Black Mountain track and he looked great. On Saturday, Jamie rode well and made it into the AA Pro Semi, but just missed out on the main event. On Sunday, Jamie made the Pro Open main event and finished 5th. Jamie looks to hit the BMX track once again, next weekend at the NBL Pro Series opener in Las Vegas, NV.Jamie's sponsors include GT Bicycles, Hyundai, IRC Tires, Shimano, Fox Racing, Sun Ringle, Answer Forks, Thomson Seat Posts, Powerbar, Easton, FSA Headsets, BMXpros.com, and Oakley Eyewear.

Dale Holmes is not one to come up with excuses, but he had a cold all weekend . Dale was able to overcome his sickness with some great moto rides, and semi appearances, but his only main event made was in Pro Open on Sunday, where he finished 8th. Dale will be back on from for next weekends NBL Pro race. Dale's sponsors include Free Agent, KHS, O'Neal, Kenda, Sun Ringle, Shimano, Profile, Powerbar, Truvativ, DaleHolmes.com, Bombshell, S & M.

BMXPros.com proudly represents Cristian Becerine, Kyle Bennett, Wade Bootes, Dale Holmes, Christophe Leveque, Brandon Meadows, John Parker, Jamie Staff, and Randy Stumpfhauser. For more information on any of the riders listed, please visit BMXPros.com or for information on sponsorship or the services of BMXPros.com, e-mail PeteD@BMXpros.com
24/02 Jamie Peterson seriously injured
Jamie Peterson and his young son Nathan took up BMX about a year ago. Since then Karen P. got the bug and on Saturday at the Metro Plate at South Eastern their youngest son Bryce, aged 4, had his first ride as a sprocket so now the whole family's involved in the sport (Karen, as well as riding, is also the Secretary of the South Eastern Club. Jamie, since joining the Club has never missed a working bee - always there doing a job for us).

Also on Saturday Jamie had some of his best rides ever, culminating in a win.

Then come Sunday, while most of us were at Warragul, the Petersons had working bees at the kids kinder, school, or whatever so didn't go down. After the work was done Jamie had an accident and smashed his ankle. Badly.

I don't know the technical terms, but the ball joint at the bottom of the tibia is shattered.

This morning the prognosis was that he would probably not walk again.

Jamie is a self-employed builder, so this has ramifications for him and the family far beyond sport...

Last night the news was better. A specialist from the Alfred Hospital checked him and and said he will walk again. He will even be able to ride a bicycle on the road again maybe, but he will never be able to do any sport that involves even minor impact to his leg.

In their short time in the sport Karen and Jamie have made a lot of friends, not surprisingly, because they're real good people.

Jamie is in the Sandringham & District Hospital, Bluff Road Sandringham. The specialist (as of last night) are planning to operate on him on Friday.

I'm sure that the BMX community in Victoria will be wishing the Petersons all the best.

Steve Hunter (South Eastern BMX Club)
23/02 BMX Victoria take the fun out of BMX?


On Sunday we noticed that Danny Galea had a new number plate on his bike, which is nothing new, anyone that knows Danny knows that he's forever changing things around. At closer inspection though you can see that he's not a happy camper, and BMX Victoria seem to have grabbed his attention.
When it gets to this I think it's time for BMX Victoria to call it's riders to a meeting and talk through any issues. A meeting has been discussed many times, but nothing has happened.
BMX Victoria, let's not let this get out of hand, as you can see it's time to talk. Just like you, we'd like to hear what one of Victoria's more senior and dominant Pro riders has to say, and we'd love to see this sport get bigger and better.
23/02 Regional race at Wodonga this Sunday
This just in from Wodonga:
'Thursday we worked in 39 degree heat rebuilding and shaping the first berm. It has been made about 1 metre higher on about 70 degree angle. Their are a couple of small suprises. The track is now the best it's ever been, in our opinion. On the day there will be TV and Media coverage to promote BMX in our area. BMXbits.com.au has kindly donated some very good raffle prizes.'
Click here to download the entry form for Wodonga, round 1 of the Northern Rivers regional Championships.
23/02 4X Nationals Warning
There are a bunch of BMXers heading to Eildon to compete at the MTB Nationals commencing this Friday. It was brough to our attention (thanks Jane) that there will be some roadworks going on. The Black Spur just past Healesville will be closed for road works (on Friday) until 4pm. Motorists will have to go Via Yea, possibly adding about 45min-1 hour to trip. The details are on the fatties website www.ftf.com.au go to Eildon Nationals link.
20/02 Olympics competition update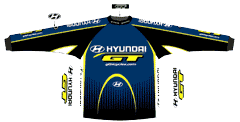 Our "name the Australian 2008 Olympic BMX team riders" competition is really opening up now and there's still 8 days for you to enter. There seems to be a couple of new names and a change to the rankings according to the votes over the last week.
Here's how the results for the 3 female and 3 male riders are so far;
Female riders
Emma Franklin 89.47%
Melissa Mankowski 89.47%
Chloe Macpherson 52.63%
Ziggy Callan 36.84%
Krystal Cranfield 15.79%
Nichole Callisto 10.53%
Renee Junga 5.26%
Male riders
Michael Fenwick 89.47%
Khalen Young 68.42%
Luke Madill 52.63%
Leigh Darrell 21.05%
Scott Lacey 15.79%
Michael Robinson 10.53%
Warwick Stevenson 10.53%
Josh Callan 10.53%
Kamakazi 10.53%
Luke Pretlove 5.26%
Scott Taylor 5.26%
(Why don't the numbers add up to 100%? That's because each entry votes for 3 male and female riders at a time and not 1. This means the votes for each section should add to 300%)
Don't forget, there's a very good chance to win the GT jersey or the Dirt Designs pack. Click here to find out how to enter or here to find out more information.
19/02 John Purse mini interview
We caught up briefly with 1997 UCI world champion John Purse to find out what's going on with his Mongoose/Hyundai deal, what he thinks of Australia and his plans for the next worlds. Click here to find out what he had to say.
18/02 Knox Supernats photos
Click here to check out the photos from Knox
18/02 TL's new sponsor
This Just in Todd Lyons has signed a deal for the 2004 season to ride Flitemx padsets and number plates. Flitemx is making a big comeback this year with new padsets and a mono set so look for Todd out there handing out free Flitemx gear and keep up the good work.
18/02 Braun Flatground Press Release
International BMX flatland festival Amsterdam. 27 th – 29 th February 2004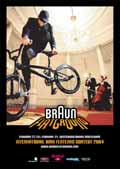 The world's largest annual BMX flatland competition, Braun Flatground, returns to Amsterdam this February.
Now in its fourth year, the three-day spectacle attracts BMX flatland's finest Pro riders and dedicated fans from all over the world. New for 2004, Braun Flatground will be held at the spectacular Gashouder, a renovated 19 th Century industrial gas works with it's own unique
atmosphere.
Pro finals will be contested in a "Battle" format whilst Holland's finest break dancers and DJs keep the comp rockin between bouts. Amsterdam's famous Melkweg Club will host the aftershow party and exclusive performances by hip-hop legends Pete Rock & CL Smooth will certify Braun Flatground 2004 as the biggest & best yet.
Confirmed Riders (see www.braunflatground.com for full list)
- Nathan Penonzek (CAN) Current World Champion
- Simon O'Brien (AUS) Current X-Games World Champion
- Martti Kuoppa (FIN) Triple X-Games Champion
- Jorge "Viki" Gomez (ESP) Double European X-Games Champion
- Phil Dolan (UK) Multi X-Games medallist
Contest
Saturday will provide the main focus for the action, kicking off with Expert, Master & Pro
qualifications throughout the day. In preparation for the main event, doors will close
after qualifications at 17:00 and reopen again at 19:00.
From 19:00 onwards, the largest gathering of Pro BMX Flatland riders ever gathered
under one roof will begin battling their way to the title and a share of the 10,000 euro
prize money. Two MC's will host battles between the top 16 riders, whilst a panel of
judges face the difficult task of deciding who goes through to the next round.
Braun Flatground 2004 is set to redefine the flatland discipline. Riders and spectators
alike will witness a barrage of new, progressive and ever more complex tricks that will
surely confirm flatland's status as "BMX's hardest riding discipline". (source: ESPN.com)
Flatland Jam
Friday and Sunday will focus on the jam aspect of BMX flatland. Jamming will allow
athletes to fully appreciate riding at the Gashouder venue, soaking up the atmosphere
and music without the stress of competing. For those who've never tried riding flatland
there'll be free workshops on offer (bikes included), plus the very rare opportunity to
receive hints, tips and guidance from a pro rider.
Program (see www.braunflatground.com for full program)
Fri 27 th Feb: Jam Session, Workshops, DJs & KGB launch party
Sat 28 Feb:
10:00 Doors Open
11:00 Prelims Expert
13:00 Prelims Pro
15:00 Prelims Master
17:00 Doors Closed
19:00 Doors Open
Performance Styles Confidential
MC introduce the riders
1/8 Finals – 8 battles - 2min vs 2min - 16 riders
Performance Rockid
1/4 Finals - 4 battles – 2min vs 2min - 8 riders
Performance Dutchboys team
1/2 Finals - 2 battles – 2min vs 2min - 4 riders
Performance Girl dancers
Finals - 2 battles – 2min vs 2min - 3vs4 - 1vs2
Prize giving
21:45 Doors Closed
22:00 Braun Flatground Party (Melkweg)
22:30 Performance Skiggy Rapz
23:15 Performance Pete Rock & CL Smooth
05:00 Doors Closed
Sun 29 th Feb: Expert & Master Finals + Jam Session & Workshops
17/02 Knox Supernationals Report
BMX Victoria's Supernationals, held at the Knox track this year, were destined to fail. BMX Victoria have put very little effort and thought into their events over the last few years and Knox was a prime example. Their bottom line is to make a certain percentage of profit out of each race meeting that they hold, but I am sure they would have failed to even achieve that.
Where they failed first was with entry forms. Anyone who sets out to run a successful and profitable event plans a long way ahead and gets their entry forms out early, distribution should start no less than 6 weeks before the event, not two or three. Why doesn't BMX Victoria bring back the old initiative of posting the entry forms out to each registered rider? It was a concept dropped because of costs involved, but I am sure it would be easy to walk up to a sponsor and ask "would you be interested in paying x dollars to have your logo on the envelope and a flyer in our mail out?" It's a cheap form of advertising that would go a long way in helping product/brand promotion amongst BMXers.
The first problem on the day was the confusion caused with Victoria's new numbering system. Regardless of what number the riders entered under they were allocated new numbers and not told until they checked the sheets. These new numbers should have been announced earlier (December would have been ideal) or new numbers should have been supplied on the day to reduce the resistance and arguments.
There were only a handful of classes with enough riders for finals, the 14 & Over Pro Open class actually had semis, but that's not because of the way the event was promoted, but rather the way the Knox track attracts the larger number of "pro" riders.
Given there were only 130 riders there on the day, the meeting could have been over in about 3 hours, going by the way the Track Attack events were run last month. The 4th qualifying moto and the breaks between the motos just dragged the day out, and it didn't help that there was no atmosphere at the event at all.
All that said it was difficult to get excited about the racing.
In the bruiser cruiser Damien Callan was on fire he lead the final all the way to the last corner where he just slid out, Craig Walczuk jumped into the lead but Glenn Suridge just had more momentum down the last straight and Walczuk could do nothing but watch him ride past to take the lions share of the money.
In the Pro Open racing was very tight, and when it came to the final it was no different. When the gate dropped it was an even start. Jonathan Hoare unclipped on his second pedal putting him out of the running. Danny Galea go the best start with Dean Miller and the rest of the in tow. Galea seemed to take the first corner too wide and it was enough to let Miller jump in front of him. Over the second straight Miller was that little bit smoother and Galea seemed to lose some more momentum. In the second cormer Simon Grigg and Luke Pretlove went down hard. In the last corner Galea made a last ditched effort to take the win, giving Miller a bit of a "hurry along" nudge, but it just seemed to give him more momentum and he took it out all the way to the line. Galea finished third in the end with Scott Lacey taking the second. Robert Slatter rode well to finish fourth, Hoare fifth and Levi Collins sixth.
Click here to view the full results.
17/02 J & C Supercross race report: Indianapolis, Indiana
The weather was a balmy 40 degrees on Saturday, this was a nice change from the 15 degrees at home in Michigan. It still wasn't as hot as our 82 and 84 (woulda, shoulda, coulda, been an 86) point team sheets. These were good for 2nd and 3rd place finishes. Not too bad for a bunch of riders that don't have an indoor track to practice in the winter.
Congratulations to the Kortman family, they won both days! KFBMX is yet another very strong team from Michigan!
The NBL announced that there would be a 3 moto transfer on Saturday at every national race with a moto count of 160 or less. Sunday will always be a 2 moto transfer no matter how many motos there are. The reason for the Sunday rule, I can fully understand, this gets families on the road earlier so they can get home earlier. The Saturday rule, I personally believe should always be a 3 moto transfer. This would give the kids a little less free time at the hotels and would probably add only about 2 hours to the event. Maybe make the cut-off at 200 motos. I don't know how many times we have taken the 2 moto shaft from a slipped pedal or crash and there wasn't a 3rd moto to make up the difference. Something else I was told by the powers that be, is that the NBL will be getting a new video camera that actually works indoors! Lack of video cost both our team and one of our riders 2 big "A" points from a tight finish in the main on Sunday. Our loss was someone else's gain. How long have we been racing indoors during the winter anyway? How long has horse racing had a photo finish system in place? The volunteers at Indy Indoor did a great job all weekend, other than this one little scoring issue. Ask the riders, they'll tell you who won. All in all, things were very smooth with 133 motos and 125 motos.
What's a Midwest national without the Elite women's Samantha Allen? Where was she? Does anyone know? She is probably letting that school thing get in the way of her fun! Fairly new to the 15 year old expert class, Ben Bradford made his main on Saturday pulling a 5th, good job Benny. Sunday was a different story; running 3-4-3 in the motos with top 4 to main wasn't good enough! Benny got the 2 moto transfer SHAFT award for the day. Mike Taulbee rode very well in the 15 nov. class, considering he broke his collar bone at the Christmas Classic. Mike went 2-5-2 on sat., but didn't transfer from his semi. Sunday came and we saw a freshly rejuvenated Mikey who went 1-1-1 in his motos and 7th in his main. Duane Wurster dominated the 16 rookie class and went perfect both days!! This track is usually the first one to the first turn wins, and it showed in the expert classes, their moto finishes were all over the map. Brandon Dosch went 4-3-1 1 on Saturday and 1-2-1 with an un-official 1st in the main on Sunday. Brandon is only 2 points from being capped and his second place finish in the 2nd moto trashed his chances anyway. Ashley Baird looked awesome as usual chasing Ms. Allie Dragoo around the track for a weekend of 2nd place finishes. New to us this weekend was Amanda Rose... no... Allen... no... Rose...no.... yeah, whatever, anyway, it was her first race in a long time and she looked really good, running 4s across the board making both mains. She took a pretty hard fall on Sunday, but she's alright. Welcome to the team Chili dawg.
13 expert Scott Glannan has obviously been concentrating more on his new skateboard company (www.hoboskates.com) instead of riding his bike. If you are also a skateboarder and want to help out a fellow BMXer check out the Hoboskates line of decks and clothes. Nice stuff and good prices. Our 10 and 11 experts were all over the map on Saturday with Chaz Green pulling a 6th on Sat. and a 5th on Sunday. New 11 expert, Joe Terry made the transfer on Sunday, great job Joe! Adam Raczka rode very well on Sat. going 2-2-2 3 then turned it up a notch on Sunday with a perfect!! 11 girl Rachelle McIntosh cranked her pink Supercross EVO to a 2-1-1 1 (so close) then, followed the next day with a perfect! Brand new to us this weekend is 8 novice Andrew Allen, Andrew can't wait for the local tracks to open, he's new to the 8 year olds and the novice class. Welcome to the team Andrew. We had only 2 riders rollin' on 24s, Denny Terry and Madman, I mean, Adam Raczka. Adam went mostly 2s all weekend and Denny rode a hard-fought 1-1-2 3 and 1-4-1 8. Previously injured 10 novice Ryan Glannan raced only on Sunday with his brand new Supercross UL, it's white with red Velocity Wheels (sorry Birk), Supercross expert forks, Profile H.I.P. stem, S & M bars, Sun Ringle' seat post and Answer pads. It also has a 24-7 number plate held on by Demon Claws. All of this looks really good with his Answer Gloves and Fly pants. All of the necessary parts were ordered through Challenge Bike Shop (J & C's official supplier). Did I forget anyone?
16/02 2004 UCI BMX Supercross
With the success of the premiere event of the new UCI BMX Supercross series, held in Camp Woodward (USA) last September, the UCI has decided to add an additional event to the series and the UCI calendar.
The 1st round of the UCI BMX Supercross will be held May 1st – 2nd 2004 at Woodward West, Stallion Springs California (USA). Located 2 ½ hours north of Los Angeles, Woodward West is a newly developed action-sports facility that opened in May 2003. The camp features state-of-the-art ramps and skateparks as well as a huge downhill BMX track previously used at the 2003 X-Games BMX Downhill event.
On the same weekend and in addition to the UCI BMX Supercross event, a CFB X-Games Qualifier event will be organised by Hoffman Sports Association. This major BMX Freestyle event together with the UCI BMX Supercross will ensure that this will be one of the most exciting BMX weekends in 2004.
As previously announced, the 2nd and final round of the UCI BMX Supercross will be held Camp Woodward, Woodward PA (USA) on September 25th-26th 2004. Both events will be organised by National Bicycle League (NBL) in cooperation with Camp Woodward.
Detailed events information will be published shortly on the UCI website: www.uci.ch
16/02 BMXPros.com Race Report: ABA Volunteer Nationals Shelbyville, TN
Round 3 of the ABA 2004 Pro series was held this past weekend, February 13-15, in Shelbyville, TN at the Celebration Arena. The race was held indoors in a great arena, with an even better track built by the ABA. The crowd was in for a treat, as the AA Pros on hand put on some great racing action, with the Double A Marketing riders keeping on track with racking up both the AA Pro wins. Even the blizzard that hit on Sunday could not cool down the ho tracing action. Here is how the 3 Double A Marketing riders who were there wound up.

Randy Stumpfhauser has already scored four wins this season in Pro Cruiser but Saturday in Shelbyville was his first ABA AA Pro win, as he stomped the competition. After taking the big win in AA pro, he placed 4th in Pro Open, saving himself from a near crash. On Sunday, Randy again rode strong throughout the day. Once in the AA Pro main, it was apparent that Randy was in a groove and once again won the AA Pro Main event for the day. This is the first time in Randy's career that he has won both days of AA Pro at an ABA race, and the 3rd time in his career, as he has done it 2 times before at NBL Nationals. Randy also place 4th in Pro Open, ending a great weekend for the Hyundai/GT AA Pro. Randy's sponsors include GT Bicycles, Hyundai, IRC Tires, Shimano, Fox Racing, Sun Ringle, Bombshell Forks, AC, Thomson Seat Posts, Powerbar, CTI Knee Braces, Easton, FSA Headsets, S & M, BMXpros.com, and Smith Eyewear.

Dale Holmes took a liking to the Shelbyville track right from the start of practice on Friday, as it resembled the Reno track, where he won AA pro just a little over a month ago. Dale made both the AA Pro and Pro Open main events, besting a 2nd in Pro Open and a 5th in AA Pro. On Sunday, Dale stepped it up just a bit in AA Pro, with a 4th place overall. Dale was happy to sign autographs and talk to fans about his #1 rated BMX Pro rider website, Daleholmes.com throughout the weekend. Look for Dale to be on form again next weekend in Phoenix, AZ for the ABA Winter Nationals. Dale's sponsors include Free Agent, KHS, O'Neal, Kenda, Sun Ringle, Shimano, Profile, Powerbar, Truvativ, DaleHolmes.com, Bombshell, S & M.

Kyle Bennett looked to be one of the fastest riders in practice on Friday and Saturday morning, but a crash just before the race started sidelined him for the weekend. Kyle hope to be healed up to be back for next weeks race in Phoenix, AZ, one of the ABA's best races of the season, the Winter Nationals. Kyle's sponsors include Free Agent, KHS, Answer, Sun Ringle, UGP, Truvativ, Kenda, Profile, Powerbar, and BMXpros.com

BMXPros.com proudly represents Cristian Becerine, Kyle Bennett, Wade Bootes, Dale Holmes, Christophe Leveque, Brandon Meadows, John Parker, Jamie Staff, and Randy Stumpfhauser. For more information on any of the riders listed, please visit BMXPros.com or for information on sponsorship or the services of Double A Marketing, e-mail PeteD@BMXpros.com
13/02 Olympics competition update
Our "name the Australian 2008 Olympic BMX team riders" competition has now picked up a bit of pace and there is still 2 weeks to go.
Here's how the results for the 3 female and 3 male riders are so far;
Female riders
Melissa Mankowski 100.00%
Emma Franklin 91.67%
Chloe Macpherson 50.00%
Ziggy Callan 25.00%
Krystal Cranfield 16.67%
Nichole Callisto 8.33%
Renee Junga 8.33%
Male riders
Michael Fenwick 100.00%
Khalen Young 66.67%
Luke Madill 50.00%
Leigh Darrell 25.00%
Michael Robinson 16.67%
Warwick Stevenson 8.33%
Scott Lacey 8.33%
Josh Callan 8.33%
Kamakazi 8.33%
Luke Pretlove 8.33%
Don't forget, there's a very good chance to win the GT jersey or the Dirt Designs pack. Click here to find out how to enter or here to find out more information.
13/02 Challenge Picks Up Matt Faulk
Official Challenge BMX Racing News Release - We would like to welcome Matt Faulk to Challenge Racing. We are excited that he accepted an offer to ride for Challenge. Matt is a college student and lives in Sacramento, California. Challenge is sponsored by these great companies, Answer BMX, ATI, ACS, FSA, IRC Tires, Hot Shoppe, Fly Racing, IDCBMX.com, Pro Bike Parts, Spy, Intense, and Staats.
12/02 Aussie riders held to ransom?
I had just realised that the cut off date for entries for the Australian Championships is nearing, the 10th of March is just a few weeks away now. We all know how much BMX Australia dislikes public criticism, and it was about this time last year that riders were discussing the extremely high costs involved with competing at Australia's biggest race meeting, the national championships.
It was discussed how riders who wanted to compete at the world championships were forced to compete at the nationals to qualify. Well, not much has changed from last year to this, except that the world championships are not in Australia this year, they are in Holland. The entry fees for riders are around the same price but spectator entry fees to the venue are lower.
I'm sure that the number of riders will be right around the same level this year as they were last year, despite the high costs.
Sure there will be people "taking a break", but for the most of us it's all about competing against Australia's best in the race for the #1 national title. Unlike other countries Australia has only one national each year, there is no single race in Australia where you will get the same level of competition, were we held to ransom for the worlds? I don't think so. One thing we need to do is encourage BMX Australia through the state representatives that we don't need an indoor Australian Championships, this might help reduce the entry fees in the future. For our sport to grow we must make it more affordable.
12/02 Factory Avent / Bombshell signs deal with Red Baron Racing
Lakeside, California - BMX's hottest new team, Factory Avent / Bombshell has entered into an agreement to promote products for Red Baron Racing, an innovative new motocross manufacturer specializing in Honda XR50 components. The team will display the Phoenix, Arizona-based company's product line and distribute Red Baron's literature and stickers at all ABA and NBL nationals attended in 2004. "We are extremely excited to be working with such a reputable company such as Red Baron. They have a great product line and the BMX / Motocross crossover is tremendous," stated Avent / Bombshell Team Manager Will Rells. Red Baron owner LeAnn McElyea was ecstatic about the arrangement, adding, "BMX is such a wonderful family sport. Many of the top motocross racers got their start in BMX. We wanted to be a part of that." Red Baron's product line includes all-aluminum XR50 frames, bars, and a new 6" travel, fully adjustable aluminum fork featuring chrome-moly stanchions. Red Baron's factory riders include David Pingree and Ernesto Fonseca.

Check out all Red Baron's quallity products at www.redbaronracing.net.

Factory Avent / Bombshell is supported by the best sponsors in BMX: Fly Racing (www.flyracing.com); FSA (www.fullspeedahead.com); Shimano (www.shimano.com); Maxxis Tires (www.maxxis.com); Tangent BMX (www.tangentproducts.com); Red Baron Racing (www.redbaronracing.net); Thomson Seatposts (www.lhthomson.com); Hot Shoppe Designs (www.hotshoppedesigns.com); Moto Mag BMX Magazine (www.motomagbmx.com); IDC BMX (www.idcbmx.com). Support the companies that support BMX!
For the latest and greatest in BMX technology, check out www.bombshellparts.com!
11/02 BMX Victoria experiments with womens Bruiser Cruiser
Melbourne, Australia - The Bruiser Cruiser class originally got it's name when it was started as a novelty class a couple of years ago. In Victoria the "Bruiser Cruiser" class, which is basically a 30+ vet pro cruiser, has really taken off. There are a number of top end riders in the 30+ classes who are capable of winning, and in some cases it's the most exciting class to watch, even more so than pro.
This weekend at the Autumn Supernats, held at Knox, BMX Victoria will experiment with a Bruiser Cruiser for the women. It will be interesting to see just how successful it will be, but it's a great new initiative by BMX Victoria.
10/02 ECI Press Release: Intense BMX Frames soon available in Australia and Kamikaze signs on to ride for Intense
Melbourne, Australia - Elite Cycle Imports (ECI) is pleased to announce that they are the exclusive Australian distributors for the new line of BMX racing frames and tyres from INTENSE. INTENSE are the undisputed World leader in Downhill racing Mountain Bikes and have been slowly working on the BMX line over the past two years, now the "Sniper" model is ready to go into full production.
The INTENSE "Sniper" model was designed in the USA by Former AA Pro BMX Legend Billy Griggs, the Sniper is available in nine 20" sizes and three 24" cruiser sizes. The frames are made from a 7000 series tube set and are offered in Red, Blue, White, Black and Silver.
INTENSE BMX Frames should hit Australian shores in April and will be at RRP $649.00, contact info@ecibmx.com to locate your closest authorized INTENSE BMX dealership.

Along with the INTENSE BMX Frames ECI (Elite Cycle Imports) will also be bringing into Australia the INTENSE Tyre Systems, consisting of three BMX models .The Haalo (20 x 1.75, 20 x 2.125, 24 x 1.75), The Hellfire (20 x 1.95, 20 x 1.75, 24 x 1.85) and The Hustler (20 x 1.95). INTENSE BMX tyres will be available from all good BMX dealers in the coming months.

Top Australian AA Pro racer Kamikaze has signed on to ride with ECI and will represent the INTENSE brand in Australia, both ECI and Kamikaze will work closely with INTENSE BMX in the USA and as we speak INTENSE BMX are rushing to produce a "Sniper" XXL Pro for Kamikaze to ride.
Along with his new INTENSE frame and tyres Kamikaze looks forward to running products from his new co-sponsors such as Profile Hubs,Cranks & Sprockets, Bombshell Forks, Atomlab Rims, S&M Bars, THE Pads & Plates. Look for Kamikaze to be on board his INTENSE "Sniper" in the coming weeks.
09/02 Avent Cycles debuts new sizes and colors
San Diego, California - With a design department that never sleeps, Avent Cycles has just released two new frame sizes - Junior and Pro Cruiser - and a new color option - polished.



"There was a high demand for something between our Mini and Expert frames so we came up with the 18" top-tube Junior size," stated Avent Marketing Director Will Rells. "There was also a need for a shorter Pro Cruiser so we added one with a 21" top-tube. This frame size is perfect for girls and shorter adult riders as well as boys around 13 and up." You can see Avent / Bombshell Factory riders NAG #4 Chad Kerley, UCI World Champ Joey Bradford, and NBL National #1 Dustin Vogler on the new frames. The new sizes round out Avent's comprehensive line-up of thirteen 20" and 24" frame sizes available in six colors.

"We have also added polished as a color choice to our frame line-up for 2004," added Rells. "We've had a lot of inquiries about it so we responded to what the customers want." Check out Avent / Bombshell Factory racers NAG #1 16X Mike Moeller, National #1 13 Girl Alise Post, and World Champion 12X Lahsaan Kobza at a national near you sporting the new polished frames.

Also make sure to find AA Pro Tyler Brown on his new Pro XL Morpheus in Candy Blue as well as 7X World Champion Jacob Abbe on his Candy Red Mini Morpheus.

Factory Avent / Bombshell is supported by the best sponsors in BMX: Fly Racing (www.flyracing.com); FSA (www.fullspeedahead.com); Shimano (www.shimano.com); Maxxis Tires (www.maxxis.com); Tangent BMX (www.tangentproducts.com); Thomson Seatposts (www.lhthomson.com); Hot Shoppe Designs (www.hotshoppedesigns.com); Moto Mag BMX Magazine (www.motomagbmx.com); IDC BMX (www.idcbmx.com). Support the companies that support BMX!

For the latest and greatest in BMX technology, check out www.bombshellparts.com!
07/02 Intense in Australia


Elite Cycle Imports have just landed the Australian distribution for Intense products, including tyres. Their BMX frame, the 'SNIPER' is designed by BMX legend Billy Griggs. The Sniper features an all alluminium 7000 series tube set with 12 sizes available ranging from the mini (16.5 inch top tube) to the XXL (21.5 inch top tube), 3 cruiser sizes. Available in RED, BLUE, BLACK, WHITE & SILVER. The Australian retail value is $649.
Kamakazi has been signed to ride with Intense for 2004, it's a deal that could see him spend some more time in the US this year.
06/02 BMXUltra.com welcomes One Bicycles
BMXUltra.com would like to welcome One Bicycles as our newest website and team sponsor. One Bicycles are the number 1 BMX manufacturer in Europe, the perfect match for internationally acclaimed BMXUltra.com, Australia's number 1 BMX racing website.
The deal will see BMXUltra.com's AA Pro Jonathan Hoare riding the 2004 One frame and components, and A Pro Shane Jenkins will be using One components, but continuing with his frame sponsor Supercross. Both riders will use a custom version of the 2004 One team jersey which includes all team co-sponsors and features the BMXUltra.com logo.
"We are very excited to be working with One Bicycles, we like what we've seen so far with their products and they are great to deal with." said Jenkins, owner of BMXUltra.com.
"BMXUltra is one of the leading websites on the net. With the way business is going lately world wide, we feel our support to BMXUltra will also help our Australian distributor DP1 who have hired Khalen Young. ONE Bicycles is happy to have BMXUltra on board." said Christian van de Groenendaal of One Bicycles.
One Bicycles joins BMXUltra.com's other sponsors; Answer, BMXBits.com.au, Supercross, Pazzaz, Dirt, Tektro, ATi, Profile/ECI and Control Tech.
06/02 One Bicycles USA news
Lots of News from the One Bicycles camp this month.
First we would like to welcome on board four new sponsors: MAXXIS, THOMSON, FSA, and EVS.
We would also like to welcome on board two new Distributors. The first one is Adam Campbell with Sirius Sports, Ltd. out of New Zealand who will be our exclusive outlet for New Zealand and the second is actually a promotion of our Georgia Distributor Buddy Floyd to our South East US Distributor. We are desperately trying to keep him from taking over! :) He's doing a knock out job!
Our US team, all decked out in their sponsors products, took 3rd on Saturday at the 1st Florida State Qualifier and are still waiting on the results for Sunday. We have our fingers crossed because we turned in a much higher score than Saturday. Every Factory Rider made the Mains taking no less than third in all their Motos. Way to go guys!
Elite Jr. Men E. Stam has gone back to Holland and we are looking forward to the arrival of Arturs Mattisons who is planning on running several of our Nationals with us.
The team will have Worlds brochures, until they last, at all the up coming events to hand out to the public
We have polished up our US site with an interactive bicycle display and yes one has started shipping complete bikes to new owners via their local bike shops. You will also find a new item to our product line; a one watch! Check it out.
Our N.E. Manager Vinny Mannino, who is the track director for Central Jersey BMX, as been working very hard to pull off a successful upcoming N. E. Regional. He mentioned to us to spread the word to those who are sponsoring the race to get their stuff turned in as soon as possible and to thank everyone who is helping out.
That's it for now and more exciting news coming about deals with two top AA Pros. Keep you posted.
Kenneth J. Goodrich
One Bicycles, GM for the Americas
http://www.onebicycles.com
http://www.onebicyclesUSA.com
06/02 Olympics competition update
Our name the Australian 2008 Olympic BMX team riders competition is going pretty slow so far, we think it may have caught people off guard.
Why would we run such a competition when the Olympics aren't until 2008? Well that's easy. We plan to run this same competition in February each year until 2008 and see how much it changes. How can we give out prizes when there's no right or wrong answer? Also easy each entry goes into a random draw.
Here's how the results for the 3 female and 3 male riders are so far;
Female riders
Melissa Mankowski 100%
Emma Franklin 100%
Chloe Macpherson 33%
Renee Junga 33%
Krystal Cranfield 33%
Male riders
Michael Fenwick 100%
Khalen Young 100%
Luke Madill 33%
Leigh Darrel 33%
Luke Pretlove 33%
Don't forget, there's a very good chance to win the GT jersey or the Dirt Designs pack. Click here to find out how to enter.
05/02 2006 UCI BMX World Championships to Brazil
During their meeting on 30th January in Pont-Château (FRA), the UCI Management Committee awarded the 2006 UCI BMX World Championships to Rio de Janeiro, Brazil.
The event will be held 28th-30th July 2006 at Rio Centro, one of South America's largest exhibition & convention centre. Rio Centro is located next to the Nelson Piquet F1 Circuit and within minutes from downtown city of Rio de Janeiro.
With the success of the previous World Championships in 2002, the organiser CBBX (Confederçao Brasileira de Bicicross) together with Rio de Janeiro's sporting government will ensure a very well organised and memorable event for all participants. Rio de Janeiro will also be hosting the 2007 Pan American Games and is a candidate city for the 2012 Olympics.
05/02 Track Attack overall results
This is the last we will speak of the Track Attack series for a while, but we managed to dig up the overall results and thought that some of you might them interesting.
04/02 Warrigul, the return of old-school
The Victorian racing calendar is looking a little thin in the lead up to the Australian Championships in April. We are already heading into the "off season" regional races.
One saving grace is that the old-school track Warrigul (Western Park) was added to the Metro Plate series. While some people may not be too impressed with a flat starting hill, complete with a 6 man pedal start gate, flat corners and only a handful of jumps, it's a good opportunity for the sport and the riders to return to their roots. It was when BMX was raced on tracks like Warrigul that the sport was at it's peak, more riders, tracks, spectators and publicity. I'm not saying go out and cut two lanes of your gate and bulldoze all your jumps and all of a sudden racing will get bigger and better. But if people in the 80's could make a spectacle of BMX on flat tracks and attract so many riders then why can't we do it with today's tracks, and today's highly skilled riders? Just some food for thought.
And as a homage to old-school we'd like to encourage all of the pro riders racing at Warrigul to compete on platform pedals.
I headed down to Warrigul on Sunday, picked up AA Pro Jonathan Hoare and A Pro Charles Nelson for a club race. After spending only a couple of minutes riding it was obvious that Warrigul was no place for clips anyway. With the corners being so flat and the track mostly downhill the only way to turn was with the inside foot off the pedals.
Here's some photos from the club race, notice the smiles on all the riders faces.




Want to find out what all the fuss is about for yourself download the entry form from our calendar or the link below and check it out for yourself.
04/02 Warrigul & South Eastern entry forms
Entry forms
Click here to check our calendar for other upcoming events.
03/02 Factory Avent / Bombshell amateurs lead ABA points standings after Oklahoma
Guthrie, Oklahoma - The hottest team in BMX, Factory Avent / Bombshell, came into Oklahoma with the two hottest amateurs in BMX, Mike Lundy and Alise Post. Neither of these ams has lost a single round (moto, quarter, semi or main) this season in class. With these kind of performances, where else would you expect to find these two amateurs but at the top of the points standings? That's right, Alise Post is currently in the ABA National #1 GIrls and Girls Cruiser spots in both the divisions and Mike lundy is currently in the ABA National #1 Amateur position and the National #2 Cruiser.

Also impressive is that the team came away with it's first Factory win of the season, beating Redman / Yamaha Waverunner and Factory Answer in the process. The team followed it up with a third on Sunday. That puts the "Bomb Squad" in second place overall, only 15 points out of first place.

Guthrie was a great second outing for the new Factory team. "It's awesome the way this team has come together," stated Team Manager Will Rells. "They're such a great group of riders and parents to be around."

The team scored 10 wins on Saturday, including an impressive double by UCI World Champion, Joey Bradford in 14 Expert and 13-14 Open. Bradford had a tough rack with the likes of Andrew Mayfield and Joe Sowers in the mix. Also impressing the fans was NAG #4 Chad Kerley who scored double wins in 9-10 open and a 2nd in 9 Expert on Sunday followng a crash with Redman's Terrell Proctor in Saturday's 9 Expert main event. National #1, Alise Post continued her winning ways after turning 13 a week earlier. "The Beast" dominated on Saturday with yet another triple in 13 Girls, 11-13 Girls Cruiser, and 13-14 Mixed Open. Post nearly pulled off yet another Triple-Triple for the weekend but finished a close second in Open on Sunday. Hey, one of those boys had to beat her sooner or later! The on-fire NAG#1 Mike Lundy rolled into Oklahoma as the hottest amateur in BMX. Mike got his first Double Double of the new season with wins in 17-18 Expert and 17-20 Cruiser. Close on Lundy's heals and keeping him honest was NAG #1 "J-Ro" Jason Rogers. Jason pulled two seconds in class and a win in 17-24 open on Saturday. Also dominating was NAG #1 "The Missle" Mike Moeller. Mike got back on track with a win in 16 expert and a second in 15-16 Open on Saturday. Sunday, Moeller was on his way to a double with a win in Open, After getting out in front in 16 Expert, Mike went down in the first turn. World Champion Lahsaan Kobza pulled a whole lot of thirds over the weekend while battling Sean Lechner and Trae Proctor in 12 Expert and 12 Cruiser.

"dR" Donny Robinson had a great Saturday, with two 2nds in AA Pro and Pro Cruiser. Donny battled with Kyle Bennett in class and the two were tied in points after the third go-around. The win however went to Bennett due to finsh position in round three. Donny followed it up on Sunday with a 5th in class and another 2nd in Pro Cruiser. Donny's looking to hit a lot more races this year to improve that National #6 to a #1.

Look for the entire Factory Avent / Bombshell team to be in full-force at the ABA's Winter Nationals in Phoenix, Arizona.

Factory Avent / Bombshell is supported by the best sponsors in BMX: Fly Racing (www.flyracing.com); FSA (www.fullspeedahead.com); Shimano (www.shimano.com); Maxxis Tires (www.maxxis.com); Tangent BMX (www.tangentproducts.com); Thomson Seatposts (www.lhthomson.com); Hot Shoppe Designs (www.hotshoppedesigns.com); Moto Mag BMX Magazine (www.motomagbmx.com); IDC BMX (www.idcbmx.com). Support the companies that support BMX!
For the latest and greatest in BMX technology, check out www.bombshellparts.com!
03/02 Racing at Wodonga
Victoria, Australia - The first round of the Northern Rivers regional championships will be hosted by the Border BMX Club in Wodonga on February 29. The club has been putting in some hard work on the track and tell us "it's coming up very nicely".
Here's the Border BMX club's accommodation suggestions:
Best Western Stagecoach Motel. Ph 02 6024 3044 or email stagecoachmotel@bestwestern.com
Wodonga Caravan & Cabin Park. Ph 02 6024 2598
Murray Valley Motel. Ph 02 6024 1422
All these are situated on Old Melbourne Road and only a few minutes from the track.
Entry forms will be available soon.
03/02 Southern Challenge still on
One of the big announcements last year was an additional race at Happy Valley (in Adelaide) the Wednesday after the Australian Championships. Although the BMXPress/BMXCentral national series (which it was to be a big part of) is no longer, the Southern Challenge is still going ahead. If you are in Adelaide over the Easter period keep April 14th free.
Entry forms available soon.
02/02 GT/Dirt "Name the Australian Olympic team riders" competition
GT Bicycles Australia and Dirt Designs have provided us with some very cool prizes for this competition and all you have to do is name 6 riders (3 Male and 3 Female) that you think will be on the 2008 Australian Olympic BMX Team.
We will be keeping you up to date with the results over the period of the competition.
Prizes:
1st Prize - GT Jersey (RRP of $AUS129.00)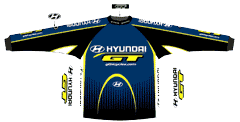 2nd Prize - Dirt Designs padset and number plate (RRP of $AUS60)
How to enter:
Simply email us at webmaster@bmxultra.com with your list of 3 Male and 3 Female riders that you think will make up the 2008 Australian Olympic BMX Team. Write GT/Dirt "Name the Australian Olympic team" competition in the subject line. Don't forget to include your contact details (Name, Address and Email address) in your email. Entries close on the 28th of February 2004.
Rules & Notes:
The competition prizes are only open to Australian residence. If you are from outside Australia you may enter but are not eligible to win the prizes.
BMXUltra.com does not handle prizes and is not responsible for distribution of prizes or substitute prizes.
Your contact details for this competition will only be used to notify you if you win, and not for any other purpose.
02/02 One Bicycles 2004 sneak preview
One Bicycles, based in Holland, are the number 1 BMX manufacturer in Europe. They have been rapidly taking over the rest of the world with distribution and race teams in countries like the USA and Australia. We got hold of some of their 2004 product for a sneak preview, and product reviews will follow over the coming months.
The 2004 frames come in blue, red or gold. They have a standard (American) bottom bracket. They also have a CNC'd headtube, to stop ovalising. Notice the One logo stamped into the headtube.
One cranksets come with a standard bottom bracket or european bottom bracket. They are black and 180mm only.
One hubs are available as a flop flop threaded or a cassette hub, black, 36H, and fits Chris King and Shimano cogs, they come as a set and are sealed.








02/02 Track Attack round 6
The Park Orchards track once again hosted the Victorian UCI points round and the final round of the Track Attack last weekend. The track was probably the fastest and one of the most technical for the series. People were positioning themselves by the new triple jump to watch the finals which was interesting, maybe some of the other clubs will learn from this, if you make the track more exciting the crowd will really appreciate it.
The problem was there seemed to be a distinct lack of interest in UCI points, at this round at least. Only 3 women turned up, 10 Snr Elite men and about 16 Jnr Elite Men. Khalen Young and Michael Robinson travelled specifically to this race to chase UCI points.
For the riders who weren't chasing UCI points the organisers put up a 14 & Over Money Class, which was like a pro open, with a number of AA Pro riders included and a heap of A Pros. This was a good indication of who might want to drop back into their age class for the nationals this year. Riders like Danny Galea, Simon Anderson, Jonathan Hoare and Dean Beerens come to mind.
In the Elite Women Emma Franklin took the win with Krystal Cranfield and Kylie Webb in second and third.
In the Junior Elite Men Michael Fenwick started the day dropping his chain, but managed to take the win in the final with David Phillips in second and Leigh Darrell in third.
In the Senior Elite Men Luke Madill cleaned up for the day winning every race and the main, Kamakazi had to settle for second and Khalen Young for third.
In the 14 & Over men Danny Galea took the win with Matthew White and Dean Beerens in second and third.
BMXUltra.com's Jonathan Hoare crashed out of the 14 & Over semi while leading and Shane Jenkins failed to transfer out of the same semi after a strong start.
All in all the Track Attack races were run very well, it's nice to see BMXVictoria tighten up their belts and get the races over and done with quickly, let's hope they can keep it up.

Last updated: Thursday, 2 April, 2009 7:33 AM