Answer Carve Tires New Sizes 20 x 1 1/8″ & 1 3/8″
Answer BMX have just announced additional sizes to their Carve tire range, 20 x 1 1/8″ and 20 x 1 3/8″ for the little guys and girls. I haven't used Carve tires yet, but have heard only good things about their performance. Given they are very light weight they could be poised to take a big chunk of the market share. Expect to see these rolling out around the world in the coming weeks.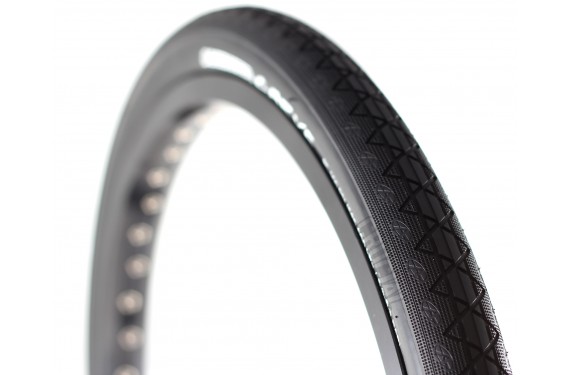 Manufacturers Description
The Answer Carve Folding tire is a lightweight race tire designed for paved and hard packed dirt race tracks. Features include a diamond shape tread pattern for straight-line grip, micro knurled sides for improved corner traction, a smooth centerline for minimal rolling resistance and a folding bead for maximum weight savings.
20 x 1-1/8?
Max Pressure: 100 PSI
Weight: 6.8oz
20 x 1-3/8?
Max Pressure: 80 PSI
Weight: 8.1oz
20 x 1.60?
Inflated Width: 1.69? (43mm)
Inflated Diameter: 19.55? (496.5mm)
Max Pressure: 100 PSI
Weight: 10.2 oz
20 x 1.85?
Inflated Width: 1.89? (48mm)
Inflated Diameter: 20.35? (517mm)
Max Pressure: 100 PSI
Weight: 12.8 oz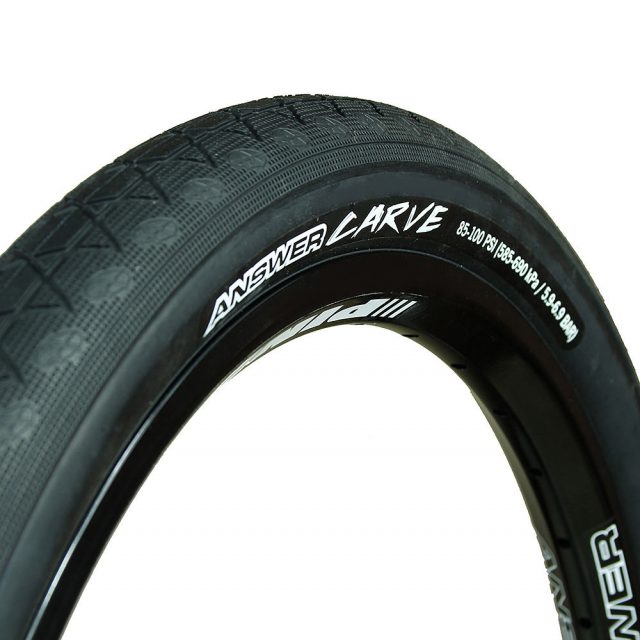 Answer BMX products are distributed across Australia by Elite Cycle Imports (www.eciimports.com).
For more about Answer BMX products check out answerbmx.com
Posted in: News