Anthony Dean's Australian Coaching Tour
BMX superstar, Australian BMX Olympian and all round nice guy, Anthony Dean, is headed back to his home country and is planning to give back to his fellow Aussie BMX racers by putting on coaching clinics all over the country in January. We are trying to wrangle some of Anthony's time to get him to our pet event BSX and find time for an interview, we'll keep you posted on that. In the meantime check out his schedule and make sure you make the most of this rare opportunity and get along to a clinic.
Here's the information from his Facebook page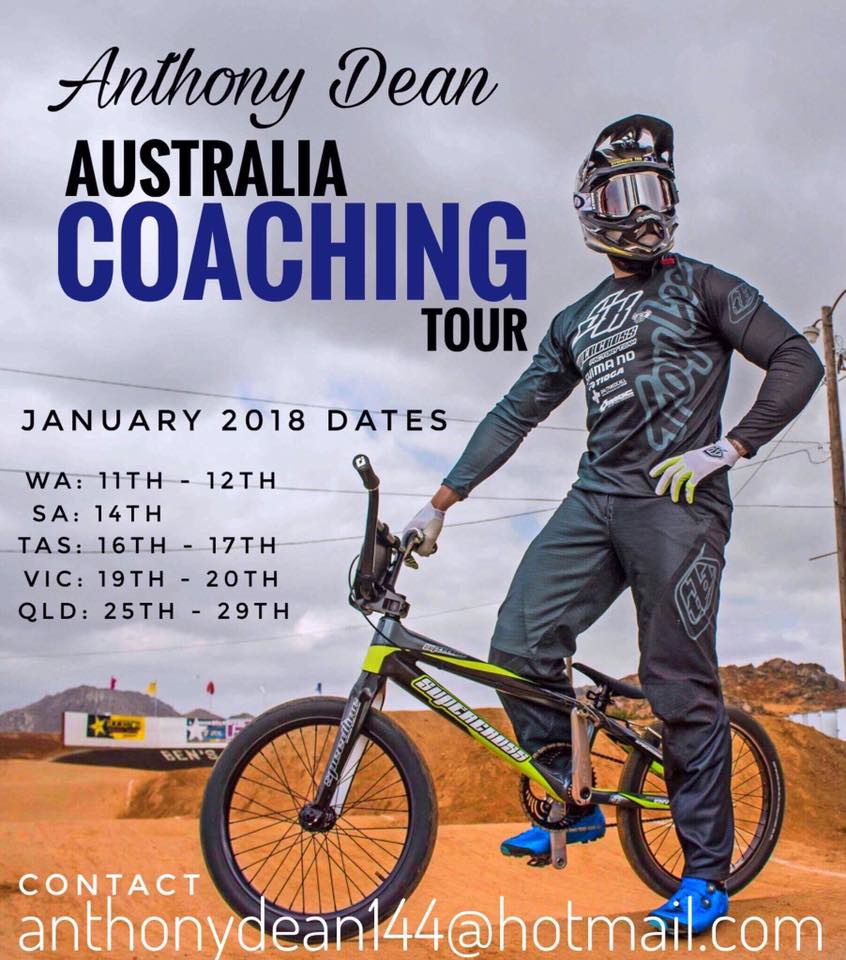 I have decided I am going to take some time in January 2018 and do an Australian Coaching clinic tour across the Country for you all.. Having a passion for educating the basic BMX skills to as many as I can, and more importantly having fun while riding and training on a BMX bike.
P.S these are rough dates, I have changed some around so I will be hitting NSW and Darwin I am open to come up north QLD!!
If your Club is interested to host any of these sessions on these dates in your state, please contact me at anthonydean144@hotmail.com!
Another note, I am looking for some sponsors to sponsor the events. Names on posters and goodie bags etc. If you would be interested contact me also.
Posted in: News