Get Your Australian BMX Museum T-Shirts
For years I had been worried about the history of Australian BMX slipping away. Don't get me wrong there have been many great people in the sport hanging on to history through their collections, but the results, videos, photos, the heros and legends seemed to be a fading memory. I knew I could breathe a sigh of relief when the Mitchell brothers and friends kicked off the Australian BMX Museum. These guys are thorough, which you will see over at australianbmxmuseum.com.
Today the ABMXM announced how you can purchase your very own ABMXM merchandise and show your love for their website and support the ongoing venture that just continues to snow ball.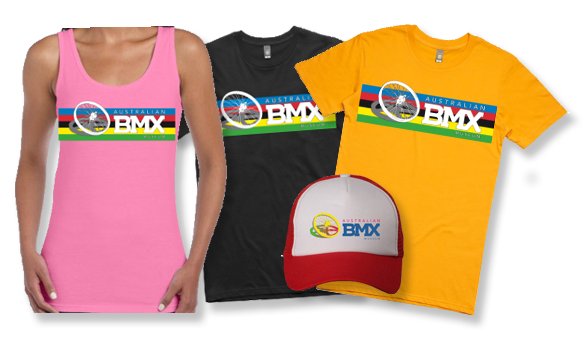 We have had a number of enquiries from people wanting to get their hands on some of the T-Shirts we recently produced to help us promote the Museum. So, we've made it easy for you to get your hands on some. Simply go to the following link, choose your style of T-Shirt or Cap, pick a colour and place an order. Easy.
Posted in: News