Product Spotlight: ODI Rogue Lock On grips
USA based handle grip manufacture ODI Grips are a leader in BMX and many other action sports. ODI have been around for over 25 years and have always manufactured products that are both innovative and extremely high quality.
One of the earliest grips I remember from ODI was the two ply Rogue. It was made up of a hard compound base for durability and a soft outer layer for comfort. It was very popular in it's day and is still available today. It must have been over two decades ago when I was introduced to these and I had used them for quite some time. I was very excited to see that they are now available as a lock on grip. I have a large hand and the Rogue lock ons are available in a 143mm length with a large outer diameter and are comfortable enough to use without needing to wear gloves. That ticks all the boxes for me. While the ODI Vans grips just might be the most popular grip in their BMX range I can't wait to get my hands on some Rogue lock ons (see what I did there?).
Manufacturers Description
For those who prefer a larger grip, the Rogue BMX grip offers an excellent mix of shock absorption and control.
Product Features
Thick raised pads for optimal shock absorption and longer grip life
Rugged surface pattern for better traction
Lock-On Grip System = 100% Slip Free performance
Includes new Snap Cap™ End Plugs
Available in Full 130mm or longer 143mm Length for more room on the grip.
130 mm width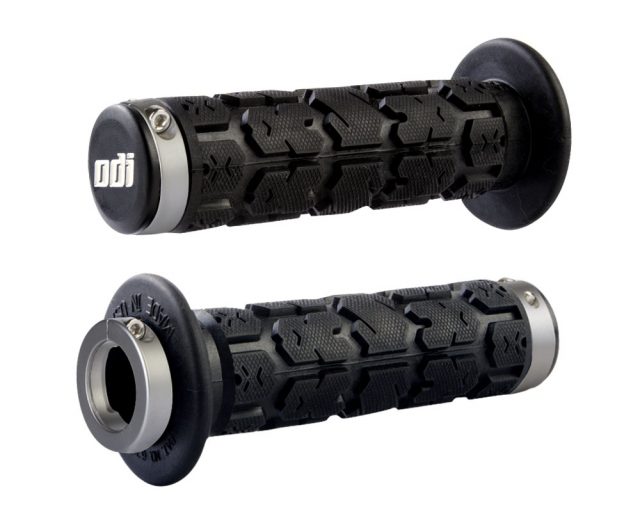 143 mm width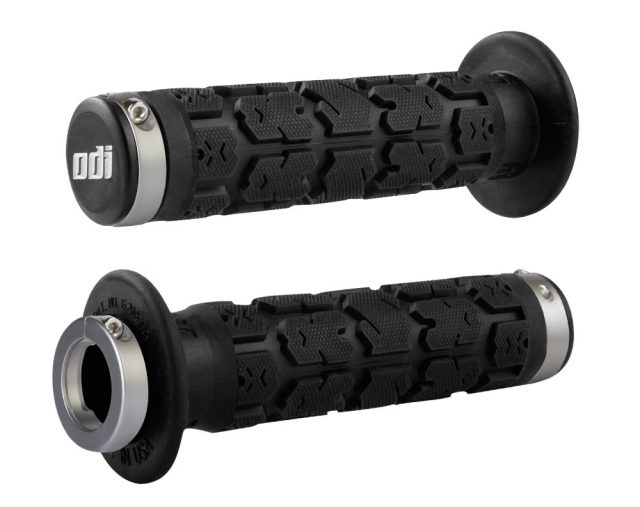 Colour Options
For more information check out odigrips.com or www.lustyindustries.com/brands/odi
Posted in: News