SSquared/Clayborn Design Your Own Ad Competition
The guys over at Advantage Bicycle Corp (SSquared/Clayborn/Answer) sent us through this information on a cool competition they are running. If you ride a SSquared or Clayborn with Answer parts make sure you check it out and good luck.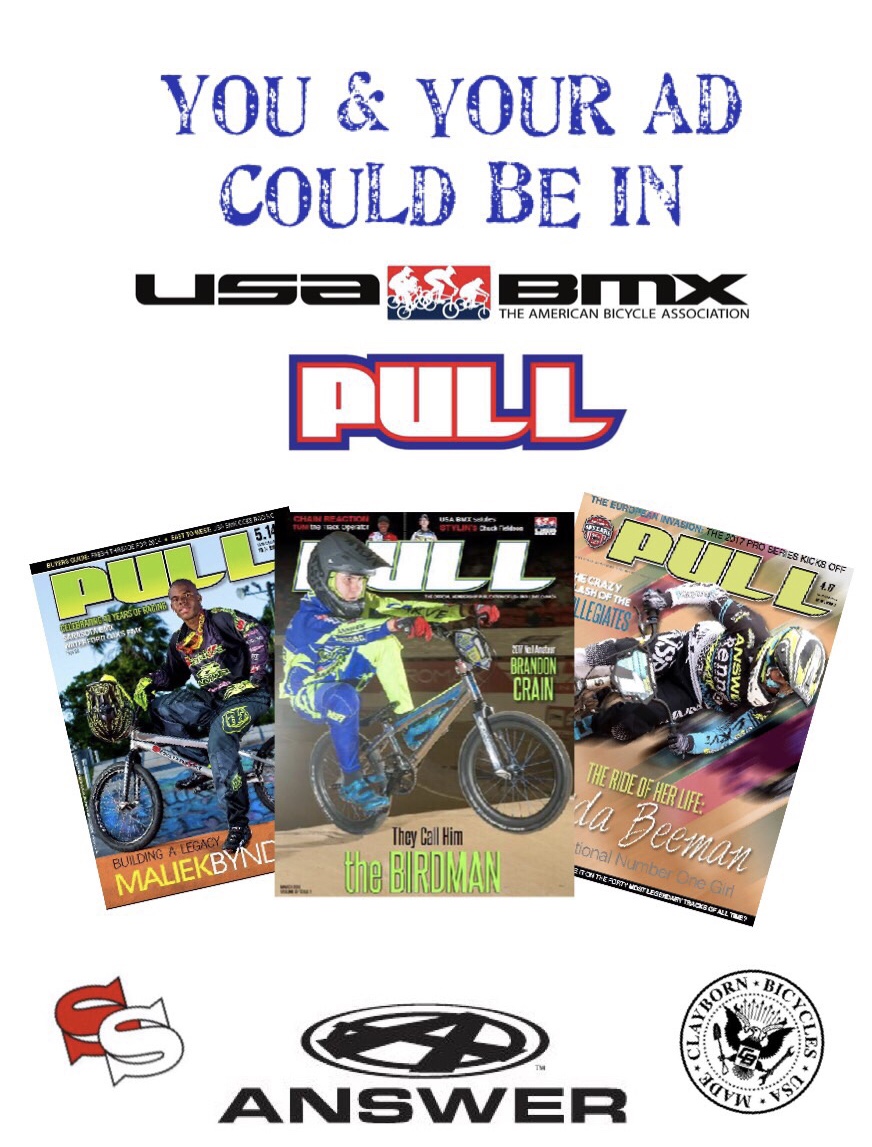 *****CONTEST TIME******
Do you ride an @SsquaredBicycles with #answerbmx components? How about a @ClaybornBMX bike with #AnswerBMX components?
If so this contest is for YOU!!
Design a worthy magazine AD including your bike and you may be the next @USABMX #PullMagazine superstar!
The Winners AD will be featured in the magazine, and will receive a fully loaded goodie bag including 5 copies of the magazine for your fans! Winner will be chosen by our awesome All Star Pro lineup!
Submit your design on either Instagram or Facebook with the #AnswerbmxAD! Make sure your profile is visible and if your using a photo from a photographer, make sure you have permission
*Submission deadline is 4.26.18
*Download the logos,  to use on your submissions.
***WE ENCOURAGE ALL OF OUR RIDERS, WHETHER YOUR ON A TEAM OF OURS OR JUST A FAN TO ENTER !! ***
Good luck!
Posted in: News