World Championship Photos – Did you or your kids race in Rock Hill? We have the shots.
LUXBMX/race goes to the World Championships and… watches.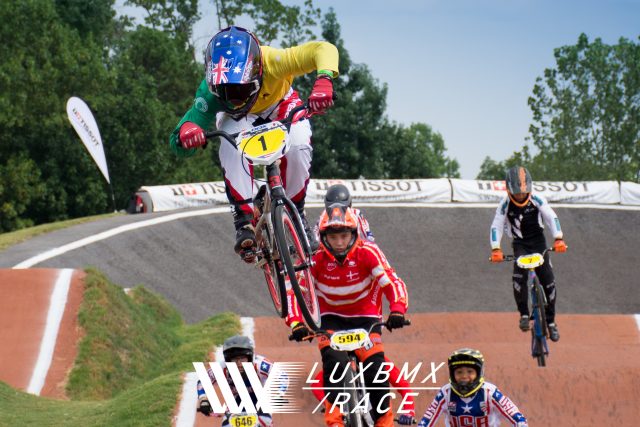 I admit, I'm a BMX super fan. At 50 years old I keep waiting for the voice in my head to rationalise my life and convince me that BMX is just a kid's sport like everyone told us in the 80s, but somehow last month I found myself track side in Rock Hill South Carolina with UCI media accreditation taking photos. Personal circumstances meant that this year I wasn't planning too far ahead, helping my siblings with the sale of my M&D's home and resettling dad, the kind of life stuff that really rams home that you're a grown up. And to be honest, the fact that the only class for really old racers is a cruiser class at the Worlds meant that for me it was never going to happen. But the chance to get up close and analyse the best racers in the world was a great chance to further my education in the BMX coaching sphere.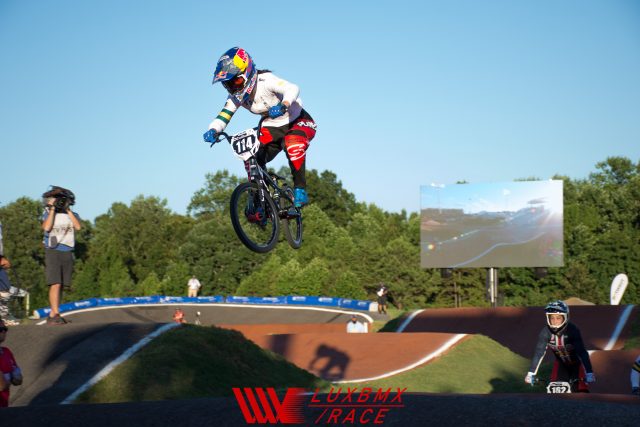 The home sold and we packed and moved Dad into his new digs, with it all happening quite smoothly and by the end of June. My Dad gave us "kids" a small gift to say thanks and my brother went and bought a new dishwasher and washing machine. I too needed to replace my whitegoods, so I brought a return ticket to Charlotte….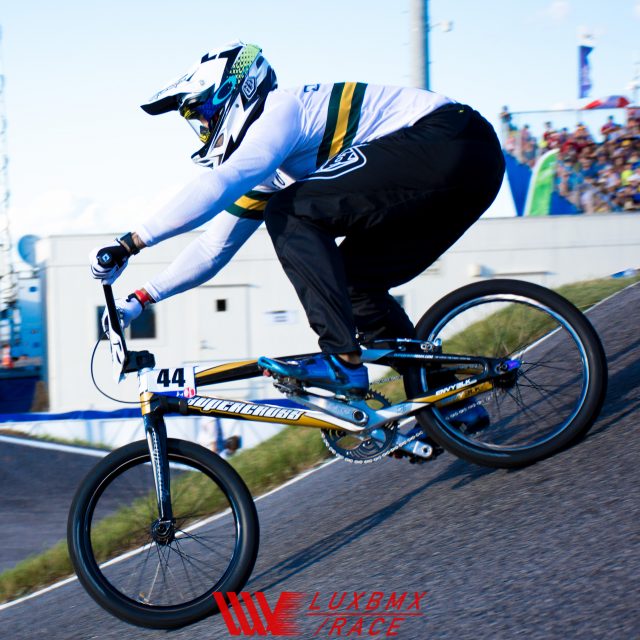 Rationalising that the trip was work related, I applied for UCI media accreditation about two days before it closed, siting that I was a journalist and photographer for the esteemed online blog, bmxultra.com and giving myself about a 5% chance of cracking it. The next day I receive an email saying that it had been granted. bmxultra.com has some pull! I was very grateful for the UCI flowing me this pass.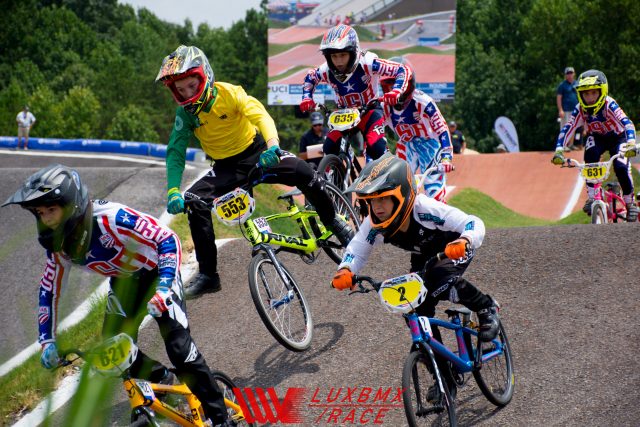 So I spent 5 days out in the SC sun grabbing as many photos of the Aussies thinking that it would be cool for the kids and older crew to have someone taking photos of them on the world's biggest BMX stage. I never thought it would be more rewarding as racing itself, but hanging out with a bunch of mates on the other side of the world turned out to be a gas. I'm a BMX racer and beer enthusiast first way before I'm a photographer, so technically I'm getting moto'd photography wise. But I still managed to get this shot of Sam and Alise celebrating her win, as well grabbing shots of nearly every Aussie that raced. Some are even in focus.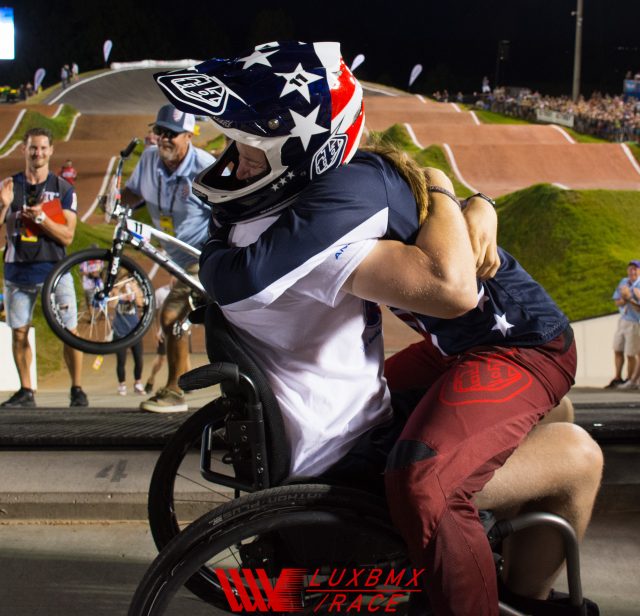 Plenty else happened in that week… seeing the BMXA crew like Neil C, VP DP, Paul Connors and that other #84 Simon Anderson helping out the challenge riders every day. Clubbing with that rascal Jade McPerson (that luffa story) and coming close to missing our connecting flights because we were both rehydrating at LAX after flying in from Oz. Fanning out with BMX legend Mike King and beers with other legends like Billy Griggs and Todd Parry in a night out in Charlotte were other highlights. Plus listening to one US ex-pro telling a KY story from the World Champs in Brazil that night rammed home what a close family BMX racers are around the world and how we all love one thing – BMX. That and how funny KY is.
All in all, I was so lucky to have a air-conditioned media centre to jump into during the breaks as it was HOT that week whilst the fans were sweating in the stands. Big thanks to my mate Dave Potter for sharing his place at short notice, and to all the Aussies who raced hard and fast.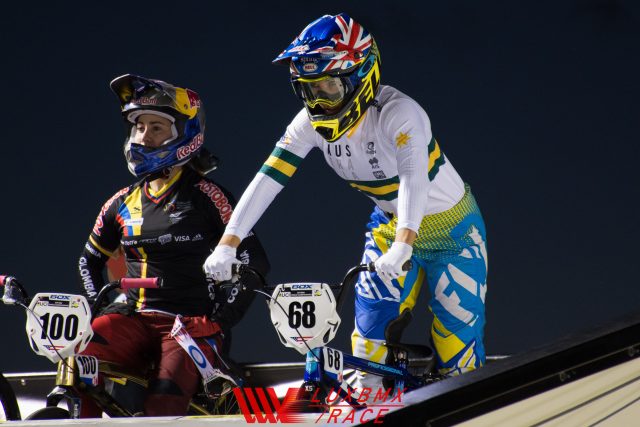 Below are a few images, and head to LUXBMX/race's Facebook page to check yourself or your kids racing at the 2017 World Championships. The albums are grouped by the day of racing/practice. With quite a few images from practice day 2 to go in where it was almost exclusively Aussies on track. If you can't find a shot of yourself, email me with your race # and age group and I'll see what I can do.
For photos hit: www.facebook.com/luxbmxrace/
For Race Gear hit: www.luxbmx.com/race
Bruce Morris: BMX coach and LUXBMX/race manager
Coach 84 – BMX Training
Posted in: News