Introducing Pumpt Indoor a Preview and Interview
We were lucky enough to get some time at the brand new Pumpt Indoor venue last weekend. It was a week before their doors were set to officially open. Located in Marleston, South Australia, Pumpt is conveniently nestled between Adelaide city and the airport.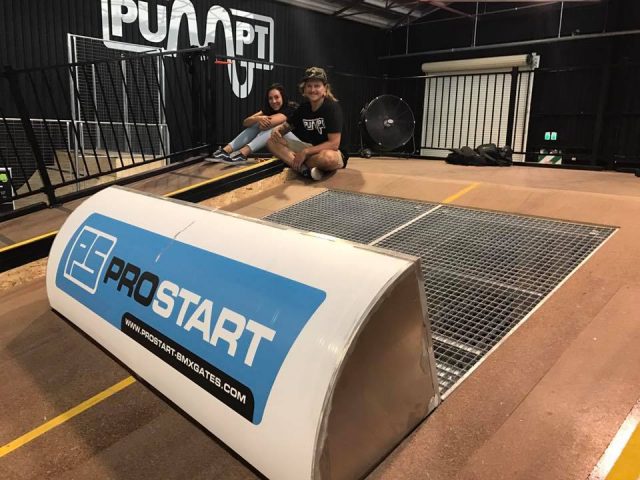 Pumpt, on the surface, is a large indoor venue with a couple of pump tracks, a balance bike area, some ramps, a cafe and merchandise area. In reality it's so much more that must be experienced. As a van load of racers, and friends, our crew took to the two man "Battle Track" like ducks to water. Going head to head on the amazing Pro Start gate, hitting the kicker box jump to pull some style and pumping to the finish line to better their times. Our hosts Cody and Sara were very chatty and friendly and joined in riding with us. After a two hour session the guys were pumped for more, sweaty, hungry, thirsty and keen to grab some merch to remember this amazing facility. The canteen and bar area, and their staff, is second to none, you could easily drop into Pumpt just for a drink, the food and the atmosphere.
Not only did we manage to get some riding in but we caught up with Tim, one of the big enchiladas at Pumpt. He was gracious enough to take some time out of his day and talk to us about everything Pumpt.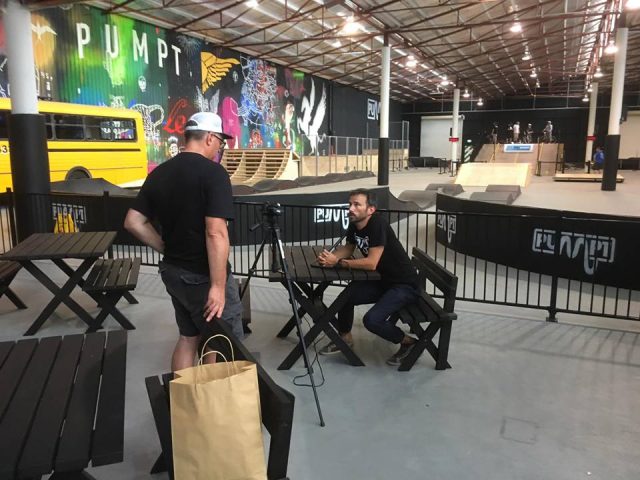 Pumpt is an experience that we will never forget.
We'd like to thank Tim, Gavin and their amazing crew for their hospitality and allowing us to share in the Pumpt experience. We wish them luck in this unique venture and promise we will be back soon.
You can find out more about Pumpt at www.pumpt.com.au or on Facebook at www.facebook.com/RideAdelaide/.
Posted in: News