Product Spotlight: ODI Grips Umbrella
Daylight savings has gone, and things are starting to cool down here in Australia, it's time to prepare for the worst.
I love racing BMX, but racing through winter isn't something I'm a big fan of, so anything that would make the experience that little bit more enjoyable helps.
Realising that while my bike might be winter ready I'm not. There's not a whole lot of protection from the elements between the team tent and staging area. That's where the ODI Grips Umbrella comes in handy. Come to think of it, it would also be perfect for shade during the blazing heat of summer, and I'm sure I could find some use for an umbrella away from the race track too. An umbrella stamped with a massive ODI logo would only give me street cred among those who are in the know, but that's the way I like it.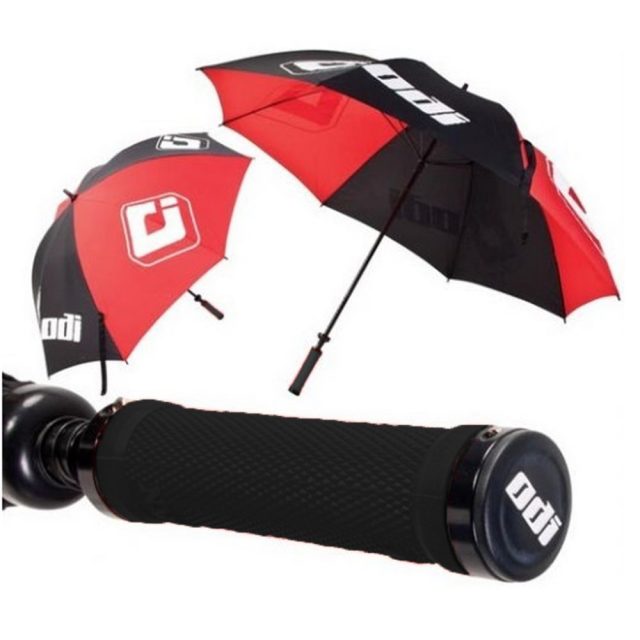 The ODI Umbrella comes equipped with an ODI Ruffian Grip, a very nice touch.
ODI products are available Australia wide through www.lustyindustries.com Be sure to give them a follow on Instagram at www.instagram.com/wearelusty
Check www.odigrips.com for more information and give them a follow on Instagram at www.instagram.com/odigrips
Posted in: News