Australian National Series: Round 2 – Frankston, Vic, This Weekend.
The circus is in town at Frankston, Victoria, this weekend.
Round 2 of Australia's expanded National Series heads to the sea side town of Frankston. A couple of Superstars of BMX will be joining the line up of Australia's finest in the elite classes on Sunday in hunt for some UCI points. Current Olympic Gold Medalist USA's Connor Fields will be joined by training partner and New Zealand Olympian Trent Jones fresh off their Balance BMX coaching clinic in Brisbane.
At this stage the forecast for Frankston over the weekend is showing warm weather, 23 degrees and a shower or two on Saturday and 21 degrees and a shower or two on Sunday.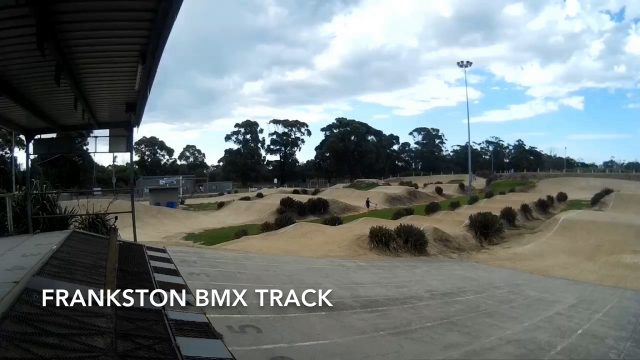 Location
Frankston BMX Club
101R Old Wells Road, Seaford VIC 3198 Australia
Schedule
(Correct as of 16/4/2018, subject to change)
Saturday 21 April
10:00 – 15:00 Registration (No Registration on Sunday)
11:00 BMXA Takes Control of Venue
11:00 – 11:45 Officials Briefing
Practice
12:00 – 12:45 8yr – 12yr
12:45 – 13:30 13yr – 16yr
13:30 – 14:15 17+
14:15 – 14:45 Championship & Masters 1
14:45 – 15:30 Sprockets
Racing
16:00 – 17:30 Moto 1 (Excl Championship Classes)
17:30 – 18:30 Moto 2 (Excl Championship Classes)
Sunday 22 April
Warmup (No Gates)
07:30 – 07:45 8yr – 12yr
07:45 – 08:00 13yr – 16yr
08:00 – 08:15 17+
08:15 – 08:45 Championship & Masters 1 (Gates practice)
08:45 – 09:00 Sprockets
Racing
09:15 – 10:15 Moto 3 (Moto 1-3 Championship Classes)
10:30 – 11:30 Qualifiers
11:45 – 13:00 Finals
Links
Full National Series dates and locations
ROUND 1: February 17-18 – Penrith BMX Club, NSW (UCI)
ROUND 2: April 21-22 – Frankston BMX Club, VIC* (UCI)
ROUND 3: June 23-24 – Satellite City BMX Club, NT
ROUND 4: July 21-22 – Nerang BMX Club, QLD* (UCI)
ROUND 5: August 18-19 – Cross Keys BMX Club, SA
ROUND 6: September 15-16 – Tuggeranong BMX Club, ACT
ROUND 7: October 20-21 – Launceston BMX Club, TAS
Posted in: News