Answer BMX Limited Edition Sam Willoughby & Mariana Pajon Forks
The limited edition Troy Lee Designs designed Sam Willoughby & Mariana Pajon forks from Answer BMX that we saw on display at the world championships at Rock Hill USA earlier this year are about to go into full production and are already selling like hot cakes!
It's been rare for racers to put their names to products through the Olympic era. The number of back ordered signature Answer Dagger forks is mind boggling. Sam and Mariana are BMX racing royalty and have well and truly carved their names in the history books amazing us with their talents, strength, skills and determination for around a decade. The popularity of these forks just might lead to more signature products in the very near future.
The forks are not expected to be available until early 2018.
Both the Sam Willoughby and the Mariana Pajon fork will be available in Pro 20″ and Pro 24″ sizes and only available in black.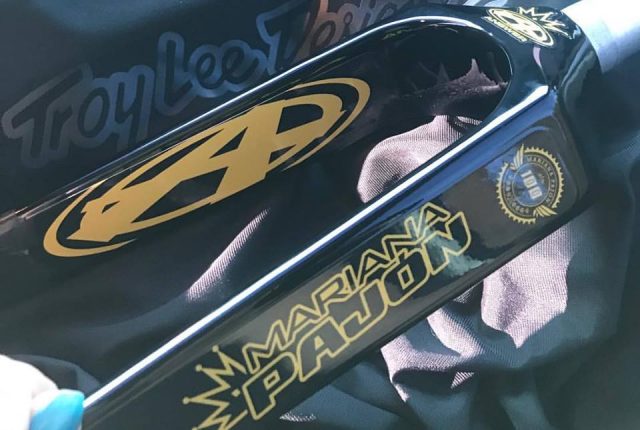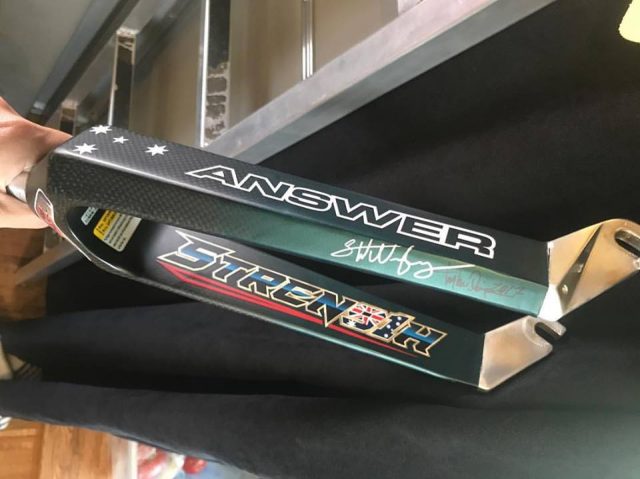 Get down to your local bike shop today to reserve your signature Answer forks.
Answer products are distributed across Australia by Elite Cycle Imports www.eciimports.com, www.facebook.com/eciimports and www.instagram.com/eci_imports.
For more information check out answerbmx.com, www.facebook.com/AnswerBMX and www.instagram.com/answerbmxusa
Posted in: News