Help Wish Jaxon a Happy 9th Birthday
I saw this trending on Facebook and thought I just had to share.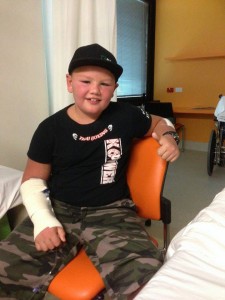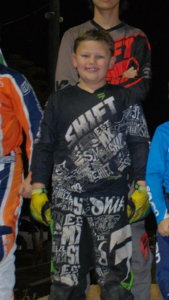 This is Jaxon from Cooloola BMX club, he has not been able to ride for the past 6 months, He has been diagnosed with an auto immune disease. He is 1 in 1,000,000 children that have this disease. He can't even sit up by himself, I have to dress him and shower him. He does nothing all day as this disease has attacked his liver, kidneys and eats his muscles away. He is in constant pain. He can only sit on his bike with a bit of help.
It's nearly killing him, not being able to ride.
It's Jaxon's birthday next Monday 30th so if you could take just a minute out of your day, even if you don't know Jaxon to send him a card or write him a letter to brighten his day, imagine if he knew the whole BMX Australia community were behind him willing him to get better, he will be 9 and I would love to race him someday soon, with our love maybe that can happen so please send him a birthday card and wish him well…. COME ON BMX AUSTRALIA LETS GET BEHIND JAXON!!!!! Address to send Jaxon a card is : 107 kandanga crk rd kandanga 4570
Get on board folks and help make Jaxon's 9th birthday a day to remember!
Posted in: News