Making the leap: Is the gap from club racing, to open days, to the Aussies, too big?
BMX in Australia has a strange schedule if you go by the calendar year. We have a few National Series rounds, then the National Championships, then (at least in Queensland, home of the all round training weather, the Sleeman SX track and Clive Palmer) the zone titles, then the State Titles. The National Series is now spread out over the year and is divided between UCI rounds and non-UCI rounds. It is, quite frankly, a little out of sorts.
I've written before of my fondness of racing in the USA. Driven by a mixture of growing up in the 80s reading BMX Action and BMX Plus, and mates like Paul Addams and Anthony "Howie" Waye head on over to the US and come back so fast they needed rear-vision mirrors to see us in the pro pack. USABMX has stuck to their guns and to a formula that's pretty much unchanged from that era. A series of Nationals, followed by the year's end Grands where the National Age Group champions are crowned.
In Australia in the 80s, most open days had a both novice and expert classes. When I started in 1980 as a 13 year old I raced novice and such is my memory, I don't think I graduated to 13 expert, but I can remember my first BMX trophy. A 3rd place at Springwood. I remember the Dash for Cash races and wondering if I'll ever make expert one day. Those boys were fast. Gary Winmill, Paul Addams, Brad Prestwidge and Matt Weeks. Not to mention the 16+ Open class riders. God I wanted to make expert! I really think that those couple of formative years racing in 13/14 novice really laid a good base for my racing.
Now, I'm not here to tell you that BMX was better BITD. God no! The tracks these days I race on are nothing like what we rode back then. They are incredible and challenging at the same time. But what I do think relates is that desire to "graduate" from novice to expert. I have no idea if moto counts BITD were bigger, but what does perplex me constantly here in the land of the 8m and sunshine 365 days of the year is why a series here in South East Queensland called the Shootout draws the numbers it does? Upwards of (in its heyday, it's come off a bit since then) of 600 entries. This is a series were you just race motos at every one of the 5 or 6 rounds and trophies are handed out at the end. Same for Superclass, the pot just accumulates. I never got it. The series dominates the calendar in my area at the start of the year, and there's no finals, BUT there is a novice class in the younger (boys) groups. The entry fees are low which could contribute to the numbers and the rub is that when the first open day rolls around, they struggle to attract 200 riders. More (bald) head scratching.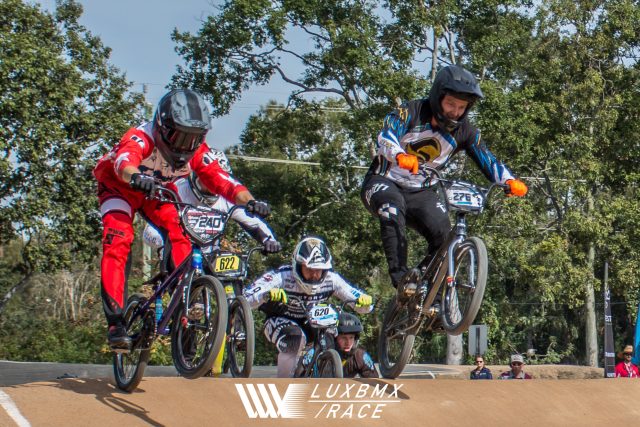 Insert your favourite theory here about why the Southern Zone Shootout Series is successful, whilst open days drawing from the same rider pool struggle. From the low cost of entry, burnout from 8 weeks of traveling around the 8m land, to the fact that there just isn't any alternative events allowed on the calendar. I've heard them all. But one thing is clear, the novice class draws riders in that wouldn't normally race a "big" event.
And this is where I'll draw it back to USABMX. Even the older guys I know over there aspire to graduate from novice to intermediate, to expert. It's a really big deal! In Australia, you go from club racing to open day and race national and world champs and get smashed. I don't know about you, but I enjoy winning races every once and a while, and little Johnny coming out of Shepparton to race down in the big smoke at Wyndham will get wiped by the seasoned racers. If there was a novice class, I think LJ would have a stepping stone and hang around in the sport a little longer.. Just maybe.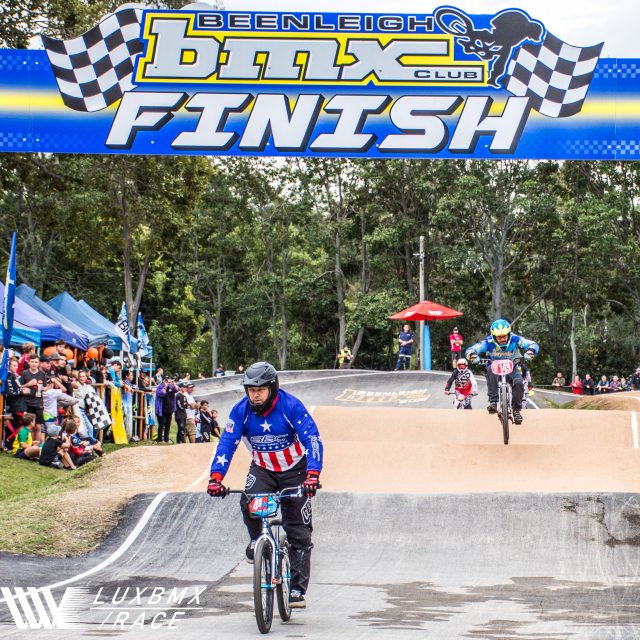 Is novice the answer to longevity? Don't know. But the success of the Shootout Series is testament that novice racing inclusion does promote more noms. Personally I think that this series should run finals at every round to "battle" harden the kids as they prep for the Aussies. It's hard to go to war without any prep and to race a quarter and a semi for your first time at the National Champs is a big (mental) ask for your young shredder. I'll go one step further and suggest that the Shootout series would be one of the pinnacle race series in Australia if it was spread out over the first 6 months of the year, with the Southern Zone Titles (World Champs – to give them their full title) being the "Grands" of Queensland. With every round to host finals (plus quarters/semis) in both novice and expert. Then the novice riders would be prep'd to race open days up to the state titles in September. They'd be "battle" hardened. Rider development. Wow, not touching that with a 22″ top tube….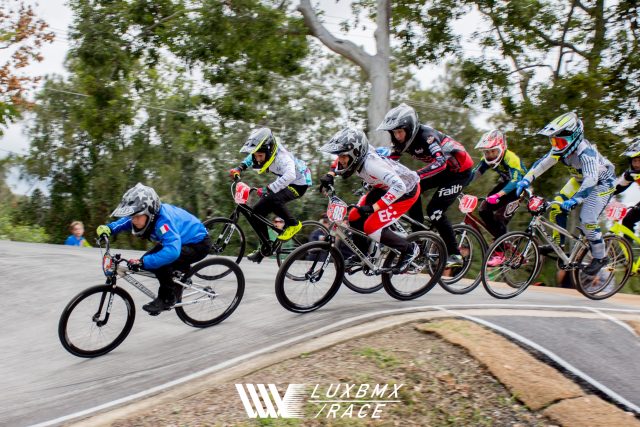 Time for novice again at open days and a points system to hold them accountable for progression? What do you think? See you at the USABMX Grands in November where I'll be racing intermediate. That way I can keep the clips.
Till next time, slam that rear wheel and go pop some wheelies.
Got an event, or something cool for us at LUXBMX to sponsor? Hit us up.
Posted in: News