When I first saw Alienation bars appear on the market I wanted to get my hands on them desperately. Everything I have reviewed from Alienation has been top notch.  The Slider range of seats and all of their hubs stand out amongst the crowd in innovation and design. The one thing that held me back from trying out the NYC bars was the colour options, neither black or white were going to work on my chrome race bike, a little shallow, I know but that's how it was. Enter the addition of the Nickle Chrome version to the colour range and all my troubles are over.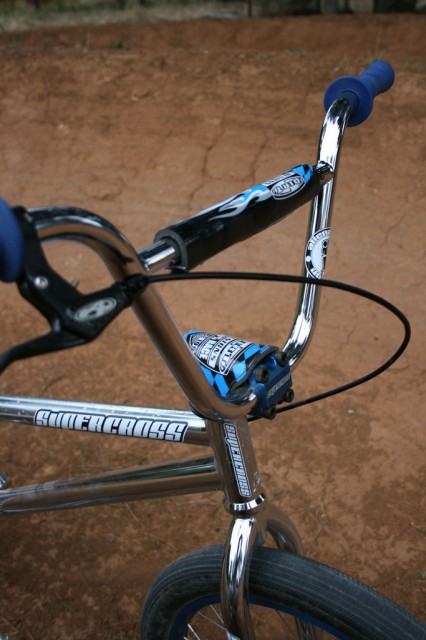 I should make it clear early, that much like many of Alienation's products the NYC handlebar is a BMX bar that suits all aspects of BMX, not specific to just racing or freestyle.
On the surface the Alienation NYC bars are just another large two piece bar so what would make them different to anything else? A good question, I'm glad you asked.
For some time now I have been racing with Fit Inman OT bars they are 8.5″ tall and 29″ wide, they have an 11 degree back sweep and 1.5 degree up sweep and they weigh in at 32 ounces or 907 grams. They aren't the lightest bars around but that's never a great factor for me, strength and reliability far out weigh (pardon the pun) … weight. The major difference with the NYC bars is the sweep and the height. All ever so slight, so the transition wasn't massive, but I did find it more comfortable.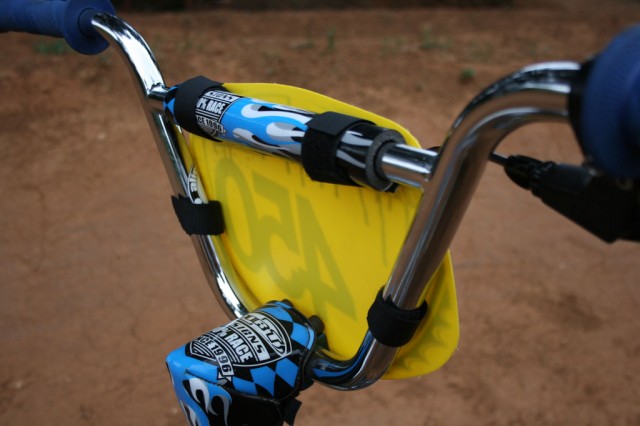 I've already done a fair bit of riding with the Alienation BMX NYC handlebars including; jump sessions, racing, long distance rides and a kick ass pump track session. I've found the bars to be very stiff through all situations, I feel my gates are a little better and that could be the fact that the NYC bars are a quarter of an inch taller or it could simply be a placebo effect from running a new part. The main thing I was going for was to look for a comfortable handlebar and I found that in the NYC Bars and plan to stick with them.
I like the idea of the pre-measured  markers indicating width for customising the width every half inch from 27″ to 29″, but I won't be cutting mine down.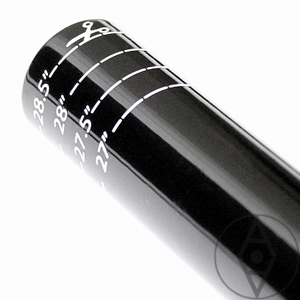 Features
2 piece
4130 heat-treated chromoly
100% heat-treated after welding
11 butted technology
Tig welded construction
19 mm crossbar
Durable powdercoat finish
Rise: 8.75″
Width: 29″
Cross Bar Height: 6.3"
Cross Bar Width: 10.65"
Upsweep: 3 degree
Backsweep: 10 degree
Weight: 28.9 oz
Colors: Black , White, Nickle Chrome
Rating 20/20
| | |
| --- | --- |
| Value for money: | 5/5 |
| Weight: | 5/5 |
| Functionality: | 5/5 |
| Looks/Finish: | 5/5 |

Comments
The NYC bar is a well priced high end bar that's around 25% cheaper than the benchmark S&M bars. Great value for money!
In comparison to other bars in the same class (with similar dimensions) the NYC is a relative lightweight.
Stiff, strong, reliable and ultra comfortable, you wouldn't ask for more from a set of handlebars.
Where some larger bars look a little out of proportion, or simply odd, with the placement and thickness of the top bar Alienation have produced a great looking handlebar.
Alienation are distributed in Australia by Elite Cycle Imports. For more information about Alienation check out www.alienationbmx.com.
Review by Shane Jenkins/3 February 2014
Posted in: Handlebars · News · Reviews