Profile 40th Anniversary Vintage Box Cranks
2008 marked the 40th anniversary of Profile Racing and to help celebrate this occasion Profile Racing re-released their remanufactured original box style cranksets.
Old School & Retro collecting and racing is massive around the globe, and everything just seems to continue to become more expensive… Most of us have that incomplete BMX lying around that may only be missing the cranks and a few other pieces; we jump onto the internet and in order for us to obtain something in reasonable condition we're paying through the nose… All to keep the originality of that special build!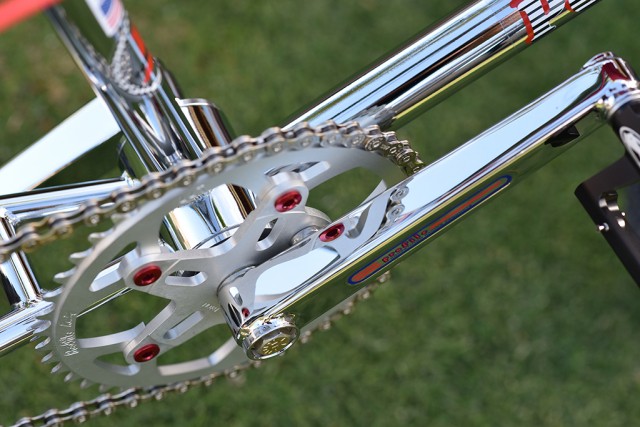 Well thanks to Profile Racing, their 40th Anniversary Crankset has been released and more importantly to those collectors, builders and racers, they have used the original tooling from 1979 to recreate these replicas of the originals.
The crankset comes packaged with
Profile Retro Classic Crank Arms (including decals) in your choice of 175/180mm
A Profile American BB Bottom Bracket
Profile 4130 Chromoly 48 spline 5 5/8" spindle
Aluminium spacers & chromoly bolt
Profile crank installer tool
Profile 5 bolt spider
Profile limited edition paperwork; and
Show chrome finish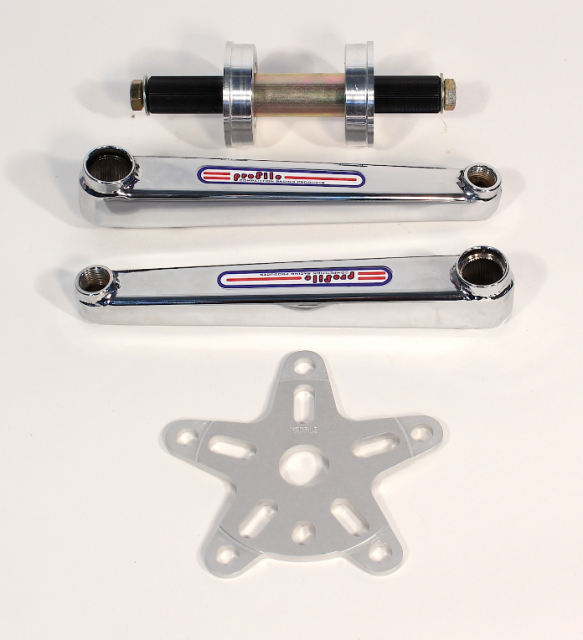 Not only will these cranks suit the passionate collector/builder, they can also be used for Dirt Jumping, Flatland, Street, Racing and Freestyle riding. These cranks will certainly add that touch of finesse and beauty to any ride!
It took me back in time when I knocked those American BB cups into my 1985 Powerlite, as majority of today's race bikes run the Euro BB. That being said, it put the element of 'Fun' back into bike building for me!
Getting those bearings in square, true and with the correct width spindle spacer isn't something we're presented with this day and age. Nonetheless they went in with ease as we can always expect from Profile Racings precision machining. In with the spindle, crank arms, a couple of spacers to meet the frame clearance and chain alignment needs of the 1985 Powerlite and I was off to give them a run!
I  took the Profile 40th Anniversary Vintage Box Cranks equipped Powerlite out for a test at a local and demanding BMX track and surprisingly they held up really well! Exactly how I remembered them from back in the day.
My current era race bike runs the Profile Racing 22mm Column Cranks, and there's nothing I can do to destroy them, they're invincible! Whilst the Profile Racing 40th Anniversary crankset is 35 year old design, you certainly know were the apple has dropped from with today's Profile Racing crankset range!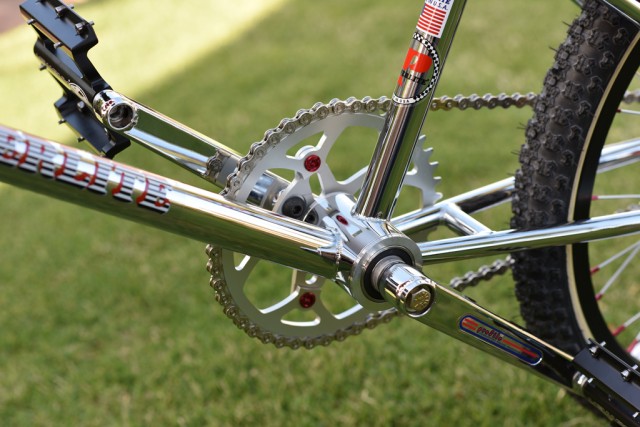 How do they ride?
The cranks were stiff and strong with only minimal flex noted. The finish in most areas was of a very high 'show chrome finish' however the set we tested did have a small imperfection in one of the crank arms.
Last words
As these are limited edition, we're not too sure how long they'll be in the market for. So race in to your local retailer to check the availability of your new Profile Racing 40th Anniversary Crankset now!
Rating 19.5/20
| | |
| --- | --- |
| Value for money: | 5/5 |
| Weight: | 5/5 |
| Functionality: | 5/5 |
| Looks/Finish: | 4.5/5 |
Comments
"Priceless" and once their gone… the next best thing to owning some of the originals without having to remortgage your family home
In today's game, I have competed with them; and in all honesty, I don't believe that little extra bit of weight is of any concern! Built to last with original technology and materials. It would be unfair to compare them to todays cranks as all todays cranks have Profile to thank.
They make any new ride all the more 'sweeter!' They did everything we asked of them, they turned smooth and were easy to install. Top marks!
They look trick and are the perfect finishing touch to any old/retro/mid/new school bike. They're solid and reasonably well finished. As mentioned earlier, the set we reviewed did have a small imperfection in the chrome. Otherwise we can't fault them!
Profile Racing products are distributed in Australia by Elite Cycle Imports (ECI) www.eciimports.com
Review by Russel Brown/8 December 2014