The Rennen Smart Sprint is Rennen's new-ish BMX specific speedo. As well as manufacturing high quality BMX chain rings and chain wheels Rennen are big into creating BMX specific training gadgets like the G-Cog Power Meter and the Inertia Training System to help BMX racers with their training and development.
While the G-Cog is an amazing feature rich device it just wasn't cost effective for everyone. Rennen dropped their three models with the three tiered pricing structure to produce just the high end coaches version with all the bells and whistles. This left a bit of a hole for those who couldn't access a G-Cog, which is where the Smart Sprint comes in.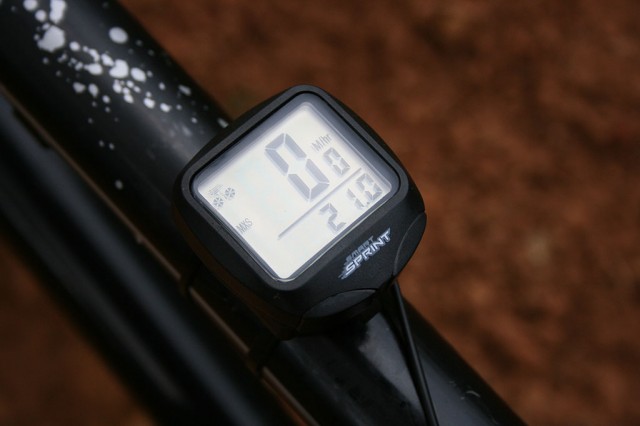 On the surface the Smart Sprint looks just like any other speedo, but there are two noticeable differences. Firstly you can run up to 3 pick ups on your wheel to increase accuracy. The 0-20 MPH is the biggest differentiator of all. 0-20 MPH is the BMX equivalent to the 0-60 MPH that car enthusiast often refer to. The 0-20 MPH was a nice feature introduced with the G-Cog, it's a measurement of how long you take to get to 20 MPH. Oh and if you haven't noticed, yes we are talking about Miles Per Hour. The Smart Sprint isn't available in metric Kilometers or KPH just yet. And for the record 20 Miles is 32.18688 Kilometers
Features/Marketing information
Taken from rennendesigngroup.com/smartsprint.html
Rennen Smart Sprint is a first of its kind BMX specific speedometer.Smart Sprint was designed and built for the BMX racer. Whether your evaluating your performance on the track or during your sprint session Smart Sprint has you covered.
Check out the following features of Rennen's latest creation:
0-20mph: Measure how long it takes for you to get up to 20mph. Perfect for evaluating if your training is working. The smaller the time the faster your getting
Distance timer: Measure the time it takes for you to travel the preset distance. Range that you can select is between 10-1500ft. Stop messing around with marking off Distances and using timer pods or gates this is the first on the bike timing system that is affordable to the masses.
Max Speed: Record and view the maximum speed you hit while training. This is very useful to see if your getting faster or evaluating your top end spin.
Odometer: Keep track of the total number of miles you ride.
Trip Distance: You can track and clear the total miles accumulated on a given riding session. Similar to Odometer function but you have the ability to clear this measurement.
Trip time: Record the time it takes to cover the trip distance.
12/24hr Clock: Convenient display of the current time of the day.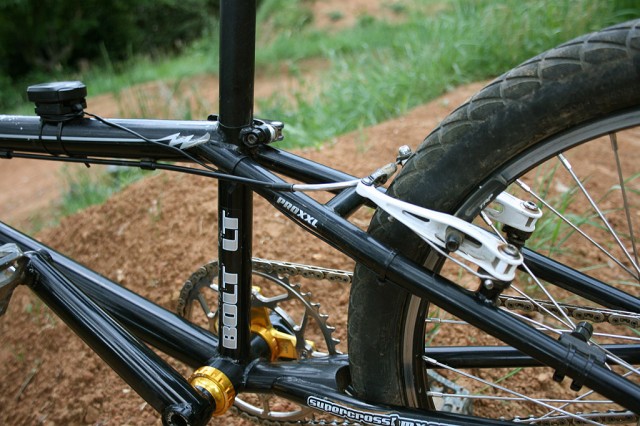 Installing the Smart Sprint
The Smart Sprint is a pretty simple system to set up, you have your magnet (or magnets) to attach to the spokes on your bike, the  sensor and the "Watch Seat". The Smart Sprint comes with "zip ties" but they aren't very good and as Rennen say in their installation video, just throw them away and grab some better quality zip ties.
Rather than get into the details of set up check out the video fpr yourself. I will say the video is showing a set up on an S-Squared 24″ bike. We don't all use that same set up so when they say you need a certain clearance between the sensor and magnet you should find the system still works even if you aren't spot on, just make sure you check it before you go off and do your sprints.
Operating the Smart Sprint
I found operation of the Smart Sprint pretty straight forward. Although it was a little difficult to read all the tiny print on the instructions that came with the speedo, but I'd worked it out eventually.
After a while I just found that all I needed to  do was skip between modes and reset either the max speed or the 0-20 MPH before each sprint.
An iPhone App
The Smart Sprint has an iPhone App for around $5 that allows you to record and store your sprints so you can keep track of your progress. I haven't downloaded it to check it out just yet, but will certainly look at it when I get serious about my training.
Check it out for yourself at https://itunes.apple.com/us/app/smartsprint/id661272057?mt=8
Future Enhancements
We asked about metric (Kilometers) and a wireless system and were told that they are both ear marked as future updates for the Smart Sprint system but there is no solid date set for them at this stage.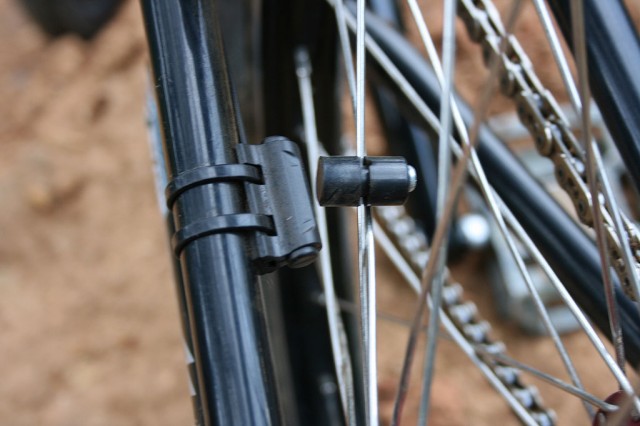 Last Words
The Rennen Smart Sprint is the only BMX specific speedo that we know of. I like the 0-20 MPH feature, it could give you bragging rights amongst your mates.
The Rennen Smart Sprint is certainly worth buying if you can get past the speed being measured in MPH, and the way they are selling there seems to be a bunch of people who are happy with MPH. I found that I was able to convert to KPH using an app on my iPhone, so it's not a massive problem.
Elite Cycle Imports are the Australian Distributor for Rennen products and with the price we've heard thrown around on the Smart Sprint, you would be crazy to look any further than your local bike shop to buy one.
Gallery
Rating
18.5/20
| | |
| --- | --- |
| Value for money: | 4.5/5 |
| Weight: | 5/5 |
| Functionality: | 4.5/5 |
| Looks/Finish: | 4.5/5 |
Comments
A BMX specific speedo that can can measure your training and help you reach your goals you can't really put a price on that. The one let down is the cable in a wireless world, it looks a little messy and there's also risk of damage in a crash. A wireless system would be perfect.
The system is so light you won't notice that it's there.
The Sprint Smart is simple to use, it would have been nice to see a bigger display panel.
The Sprint Smart is well packaged and designed, it's a shame you have to supply your own zip ties though, they aren't expensive but it's like giving someone a Christmas toy with no batteries.
Rennen Products are distributed in Australia by Elite Cycle Imports (www.eciimports.com).
Reviewed by Shane Jenkins/bmxultra.com November 22, 2013
Posted in: News · Reviews · Training Systems