Troy Lee Designs Casual Wear
Troy Lee Designs are a big name in BMX, Motocross, Mountain Bike racing, Indy Car racing, the list goes on. It seems that every second BMX pro is wearing a TLD D2 helmet these day. TLD have products appearing in Hollywood movies like "The Fast and The Furious", everywhere you look it's TLD. As well as producing high quality race equipment that for some is just unaffordable, TLD make casual clothing that's definitely worth checking out. They have a substantial range of casual wear that would cover everything from your head to your feet, with beanies, hats, shirts, t-shirts, sweatshirts, jackets, shorts, pants and socks.
Over the years I have built up my own collection of TLD casual wear including a handful of t-shirts, a shirt and a Speedway jacket. I actually have pretty close to 50 t-shirts but still wear my TLD stuff at least every second day…to work, to the race track, out to dinner, pretty much everywhere. While that's a lot of wear, TLD casual wear is very high quality and is more than capable of handling the day to day wear and tear. I have had some of my TLD t-shirts for more than 2 years and had absolutly no problems with the prints fading or peeling, materials stretching, dies running or fading, not even a problem with the stitching (apart from a stain on one t-shirt, but that's because white t-shirts and I don't mix well)…heck I have a 2 year old TLD shirt that has Troy Lee Designs embroided on the back and the lettering is still there as clear as day, not a stitch missing. Each TLD garment has been a worthy investment, sure you might pay a little bit extra, but what would you rather do, pay good money for clothes that will last or have to continuously replace an inferior product?
The TLD t-shirts…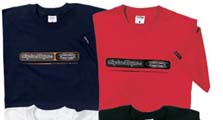 The TLD t-shirts are slightly smaller than the usual USA made t-shirts, which is one thing to keep in mind, but then again I personally prefer loose fit clothing, so a larger size is always important to me. Unlike other manufacturers TLD have a range t-shirts so huge, so diverse in colour and design that there's bound to be something for everyone, male or female and regardless of personal taste. And unlike other manufacturers you don't have to feel like you've forked over big bucks just for the privilege to advertise their products, the designs usually overpower the logos.
TLD shirts…


The TLD shirts are a very large fit as opposed to the t-shirts, they are very comfortable, light and most importantly don't require ironing.
Hats…


A hat is a must at a BMX track for in between motos or you risk a serious case of "helmet hair". My personal hat of choice is the TLD
international which is a stretch fit, one size fits all deal. A comfortable cap, even for a head as large as mine, it stays in shape even after a
machine wash or two, just don't lend it to a friend or you may never see it again.
The Speedway jacket…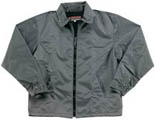 In the growing range of TLD jackets the Speedway would have to be the most versatile. Basically a nylon water-proof shell which is lined with a soft fleecy material, it has two front pockets and an inside pocket which is a great spot for a wallet. It's a good all-rounder that would get good
use right throughout the year, although you probably wouldn't wear it in heavy down pours. It's comfortable and a large fitting jacket, which allows for the additional layer or two of clothes through winter. It's available in black or silver and both colours have reflective piping around the collar and the pockets.

I can only tell you about the TLD clothes that I have worn and put through the bmxultra.com's famous LCT (Life Cycle Testing) process. If you would like to find out about any of the other products in the range, check out their website at www.troyleedesigns.com or get into your nearest bike shop and check out their latest catalog if you can't see one ask for it by name.