Celebrate Sydney's bike revolution
A team of BMX riders will entertain the crowds with backflips and other stunts at the Sydney Rides Festival in Pyrmont this October.
19-year-old Jack Zammit has been performing daring BMX stunts for four years and tours around Australia, teaching kids about the joy of bike riding.
The Big Air School BMX coach said he's looking forward to the adrenaline rush of performing at Pirrama Park on 19 October as part of the City's Sydney Rides Festival.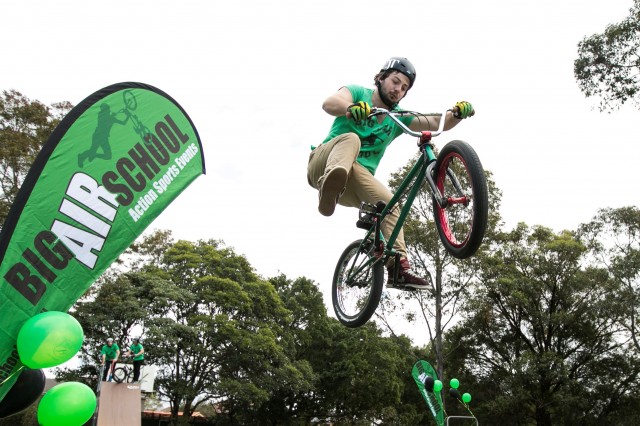 The Sydney Rides Festival, which runs from 11 to 25 October this year, is Sydney's biggest annual bike festival with over 20 unique events.
Jack will ride with a team of four other pro-riders in a gravity-defying stunt show for Sydney Rides the City, the end point of the Spring Cycle 15 kilometre ride. They'll perform tricks like tailwhips and backflips.
"I started riding when I was fifteen with a couple of mates in the dirt mounds in our backyards and I was the worst of the lot. But I stuck with it and am now performing stunts for everyone to see, so it shows that anyone can get on their bike and have fun," Jack said.
"We've been to communities all over Australia, including amazing remote areas like Oodnadatta and Coober Pedy, where we taught Aboriginal kids how to ride freestyle BMX," Jack said.
"We held one workshop at Villawood Detention Centre, where we showed them the works and the guards were absolutely stoked to see all the kids with huge smiles on their faces. The BMX workshops gave them motivation, something positive to focus on and enjoy."
Big Air School, a touring action sports program based in Redfern, opened in early 2012 and has performed over 120 stunt shows, workshops and events around Australia.
After their demo, members of the public can learn some simple tricks on portable ramps, with a fleet of BMX bikes and helmets provided.
Lord Mayor Clover Moore said the event was a great opportunity for both kids and grown-ups to get involved in the fun side of bike riding.
"The Sydney Rides Festival is a celebration of all things cycling and recognises that more and more people are getting on two wheels on Sydney's growing cycleway network," she said.
"We want everyone to have a go and see some of the amazing things you can do on a bike," the Lord Mayor said.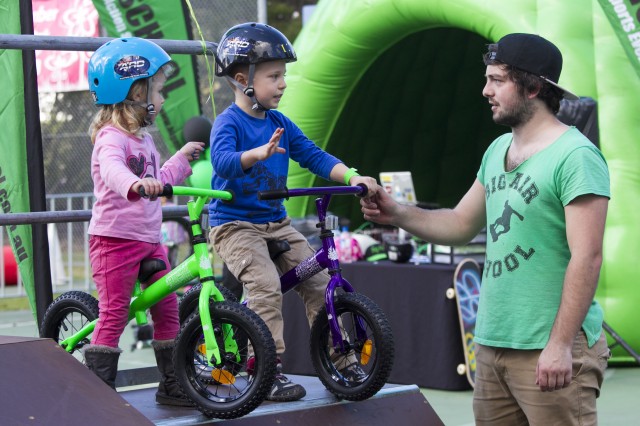 "The coaches at Big Air School work with the individual ability of each person who takes part and there is a focus on safety, encouragement and inclusion."
Sydney Rides the City also features bike-powered smoothies, a jumping castle, face-painting and a range of fun family activities.
For more information, visit sydneyridesfestival.net
Posted in: Freestyle BMX · News