Doublecross New Zealand National Team
Doublecross New Zealand press release
Doublecross Bikes and kbcyclesnz.com are pleased to announce the formation of the Doublecross New Zealand National Team.
The team consists of, Harry Dormer, Jack Dormer, Blaise Boyle, Koby McKenzie, James McLennan, Ethan (Softy) Wi, Brian Tindall and Kevin Brinsden (Team Manager).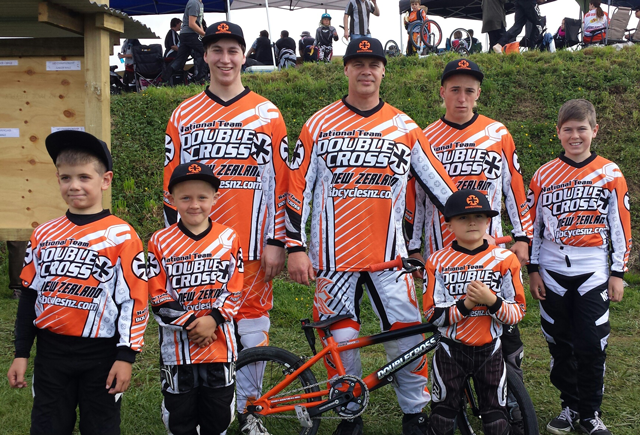 kbcyclesnz.com are proud to be the sole New Zealand dealer for Doublecross Bikes and would like to thank the National Team sponsor, Davis Funerals, for their support.
Keep a look out for the "Orange Army" at race tracks this season, come and say hello and check out the awesome Doublecross products.
Posted in: News