Eric Carter/Dale Holmes Podcast
Eric Carter/Dale Holmes Podcast – When the gate drops for the last time. By Bruce Morris
That's not the actual title for the latest podcast from Dale Holmes' High-Low excellent podcast series, but it could well be with Eric Carter offering the sort of advice that should be mandatory listening for any aspiring "pro" or elite rider, here in Oz, or anywhere for that matter. It's by far the most accurate assessment of life as a professional rider I've heard from anyone that has spanned the BMX and MTB racing disciplines. There's no ego at play, just a guy in his 40s who was talented enough to excel as a BMX racer and a MTB racer during the years when both sports, it could be arguably said, were at their respective pinnacles payday wise. Maybe levels that will never been seen again as BMX reverts to a fully amateur sports model where country representation outweighs the individual rider.
But that's not the main point here. The life advice that Eric shares hits the nail on the head on the realities on life post racing. The fact that his base salary was with Mongoose was $160K a year for 3 years running is kind of irrelevant, but the message about the years a racer will spend chasing the dream is sobering and worth deep consideration for any young rider. It's not a message to stop chasing that dream, but to maybe really think about putting place that contingency along the way. The years you aren't making a lot of money (if any!), and lost to building experience in workplaces, take a long time to claw back. If it's done at all.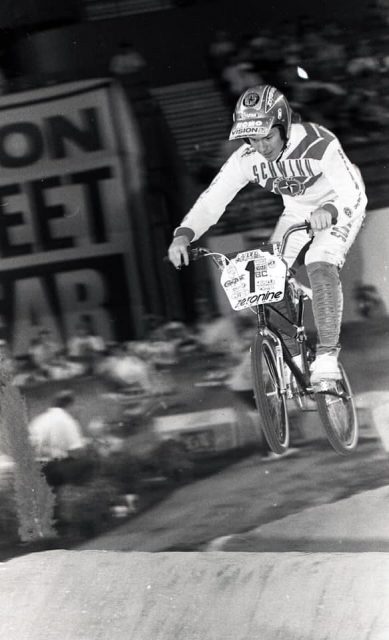 In reality, it doubles as a message for any country's BMX association's high-performance program and the (for the want of a less dramatic term) treatment of the riders that are expected to travel the world in the pursuit of "country points". To perhaps be more considerate of the wellbeing of the worker drones. Those riders that are self-funded (or by mum and dad) that make the ultimate sacrifice by contributing to their country's Olympic qualification ranking, but will never get to go to the big show. I think in reality these riders know this, and it wouldn't be that bad if there was buckets of funding available for travel and expenses, but there's not (at least not in my country). They are tipping in thousands of their own/parent's cash.
Expectation management for riders entering these high-performance programs/talent ID squads and guidance for those (other than just coaching/training advice) would be well worth considering. Especially in Australia where the distance we have to travel piles on the costs of traveling to World Cup events around the world. At least for 2020, we are hosting two rounds in beautiful Shepparton, and one of my favourite towns in Oz, Bathurst (great beer, coffee and food).
Click on the link and listen to Part 2 first for the salient message from Eric about life after racing, and what a rider can do to mitigate the feeling of loss after the lights go out. I'd love to see as a coach a holistic approach in these programs to develop a happy, well adjusted human at the end. BMX is not alone in the sacrifice athletes make (and parents make for them) in relation to other sports, but there's a chance to put in place a way to mitigate post racing blues. Heck it might also contribute to longevity in a sport that seems to peak when the rider reaches 15 years old, or make it to 50 and still be a salty old BMXer still chasing the dream of being an Olympian.
See you trackside in 2019.
Bruce@luxbmx.com
Insta – @Morris_84
Posted in: News