Hawera Indoor, New Zealand, 19 & 20 May
After watching all the fun at the Hawera Indoor these past few years I'm desperate to get myself to New Zealand just for this event. The Hawera Indoor Nationals are held on the North Island of New Zealand.
It's not a world cup, or a world championship qualifier, there are no UCI points, no HD live stream, no five meter tall starting hill, heck I bet there's probably no prizes for it. But from what I can make out it's all part of the appeal. An indoor race on a track for a fun weekend of racing to celebrate the end of the racing season. If there's emphasis on fun, then I'm in, it's the whole reason we run the BSX event every year.
I'm tempted to roll the dice and enter just in case I can get myself, my camera and a couple of bikes over there. Pfft, even the entry fees are cheap!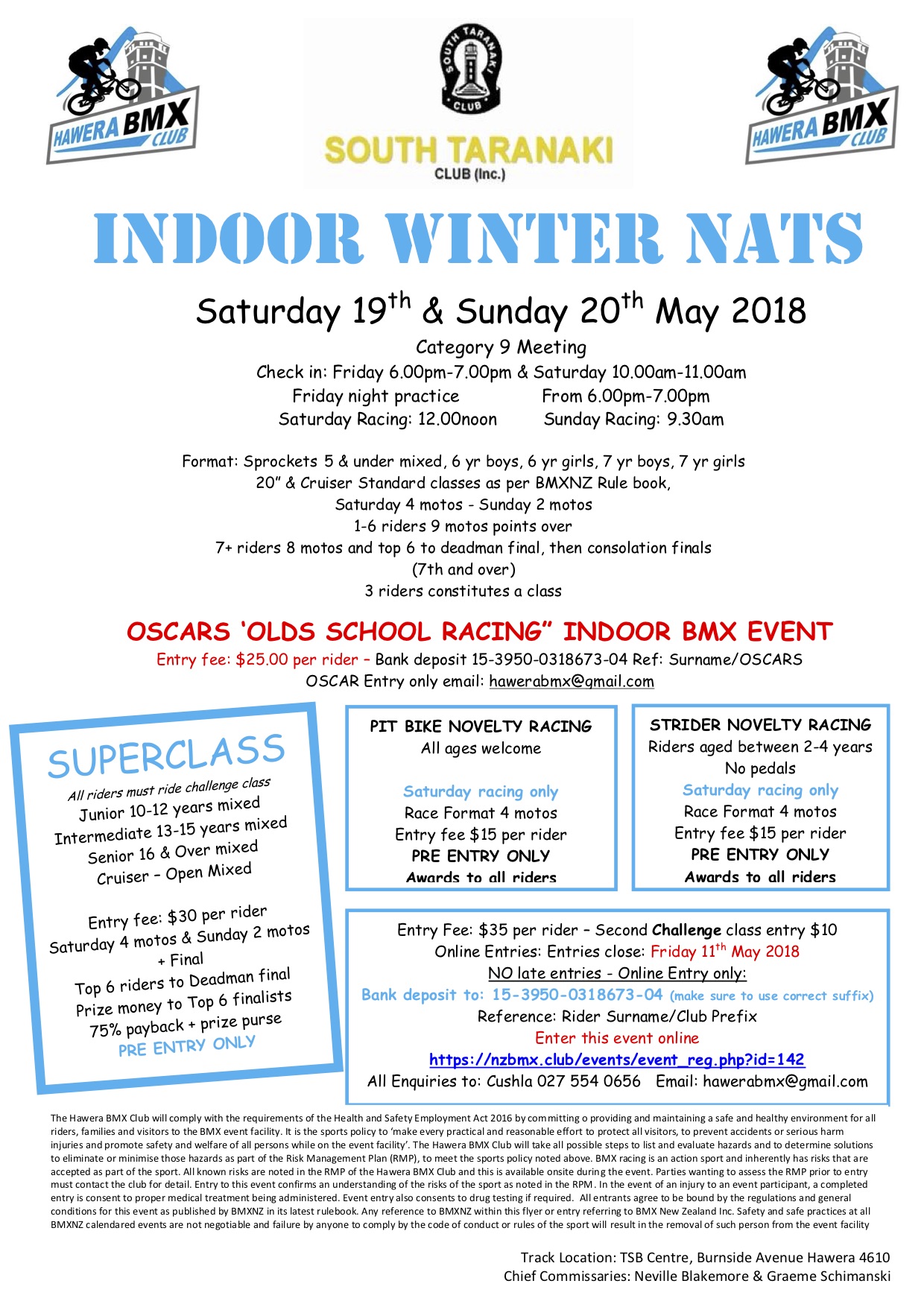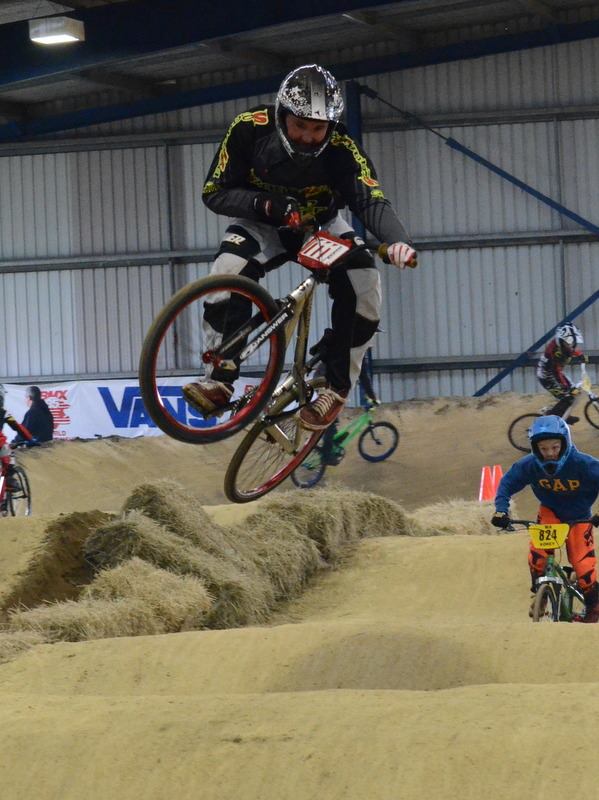 Hawera Indoor Nationals, OSCARS Superclass, Striders, Pit bikes, Superclass – Junior, Intermediate, Senior and Cruiser!
When: Saturday 19th May & Sunday 20th May 2018
Where: TSB Centre, Burnside Avenue Hawera
Check in: Friday 6.00pm-7.00pm & Saturday 10.00am-11.00am
Racing: Saturday Racing: 12.00noon Sunday Racing: 9.30am
Friday night practice 6.00pm-7.00pm
Entries close this Friday 11 May 2018
Links
Posted in: News