HRVfitness team now on SSquared/Answer
HRVfitness Press release
HRVfitness is very proud to announce the fresh new deal signed with SSqaured and Answer, along with the support of Elite Cycle Import. 2013-14 is guaranteed to be huge for team HRVfitness!
Thank you to all our supporters SSquared, Answer, Max's, BMXpress, Solid Focus, Altegra and Saint Mayhem.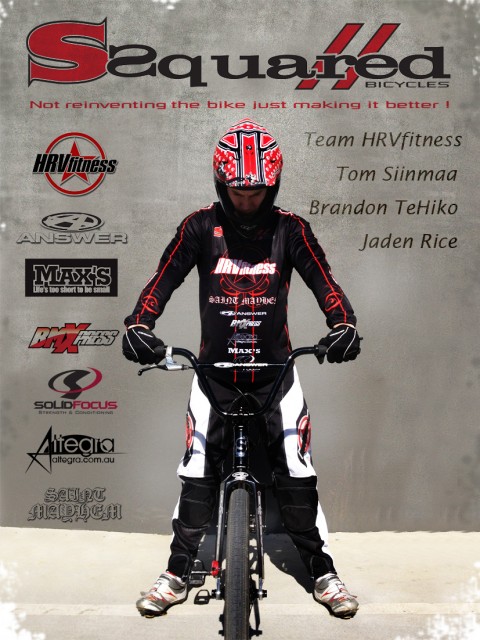 Posted in: News