Introducing Truth BMX Products
Countless BMX Companies have come and gone over the years. Starting a new brand takes commitment, determination, a wad of cash and a special kind of person. We try to keep in touch with all the brands and keep an eye on what they get up to. It looks like there's another new brand that just about flew under the radar. Check out USA based Truth BMX Products, we think you will be hearing a lot more about them in the near future.
How it all began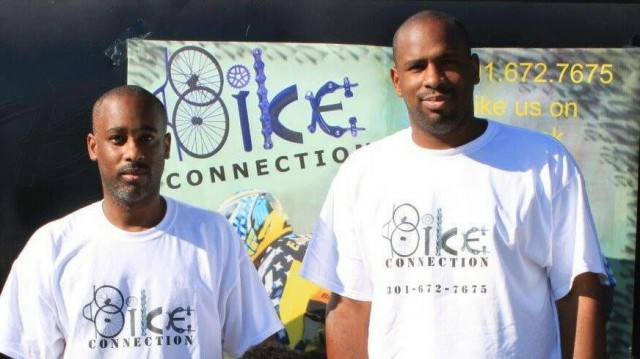 Here are the owner's and operator's of Truth BMX products. Just a little information about how Truth all started. Tony and myself always talked about having our own line of products. So we bumped heads for a while than one day I said Tony Truth. Tony said huh, I said Truth BMX products so after that Tony made some calls and emails to get the ball rolling. Now our dreams has came true. Tony and myself started racing in the mid 80s on a scorpion BMX bike in Waldorf Maryland with one of NBL tank rank amateur Brian Gagnon as well as Travis Walden. Oh how can I forget Phil Downell. Tony and myself was sponsored by one of the best BMX shop Rockville BMX than sponsored by Boss USA. We have a few #1 state plates along the way. So for 2014 Truth bmx products is real. Feel free to send a message or a post for any questions that you may have. Ain't nothing but the TRUTH!
Products

Truth's product range includes;
Headsets
Seat clamps
Chain ring bolts
Lock on grips
Bolts
Reducers and spacers
Sprockets
And there's a whole lot more on the way.
Gallery
Check them out for yourselves at shoptruthbmxproducts.storenvy.com/products or on Facebook at www.facebook.com/Truthbmxproducts
Posted in: News